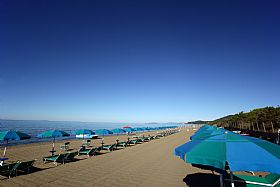 Long expanses of white sand beaches are the hallmark of Marina di Grosseto. The wide stretches extend for miles, and are fronted by the aquamarine waters of the Mediterranean and are backed by pine woods. The resort town is consistently award the "Bandiera Blu," the blue flag denoting the cleanliness of the beaches and water. Marina di Grosseto is a laid-back beach town, with an emphasis on relaxing amid the natural surroundings.
It is in the Maremma area of Tuscany, a zone known for its "wildness" and its respect for nature. In fact, Marina di Grosseto is wedged between the Parco Naturale della Maremma and another nature preserve. Beaches give way to woods and marshes, and inland are cultivated fields and grazing pastures. Saracen towers dot the shoreline, beacons of the one-time danger along the coast. Now they provide beautiful backdrops to sun-worshippers. Off-shore in the distance is the outline of the island of Elba, where Napoleon was exiled following his defeat.
Marina di Grosseto is casual but has a wide array of seafood restaurants, beachfront bars, pizzerias and stores. There are numerous biking and walking trails, and the marina offers sailing, windsurfing and other water sports. Bigger Grosseto is just ten minutes away. From here you can explore the Tuscan and Lazio Etruscan zone known as Etruria and visit interesting hill towns like Scansano (also noted for its wines), Pitigliano and Manciano.
Been there? Done that? Share your experience and tips!
Haven't visited yet? Have questions about Marina di Grosseto? Ask them here!
Explore nearby towns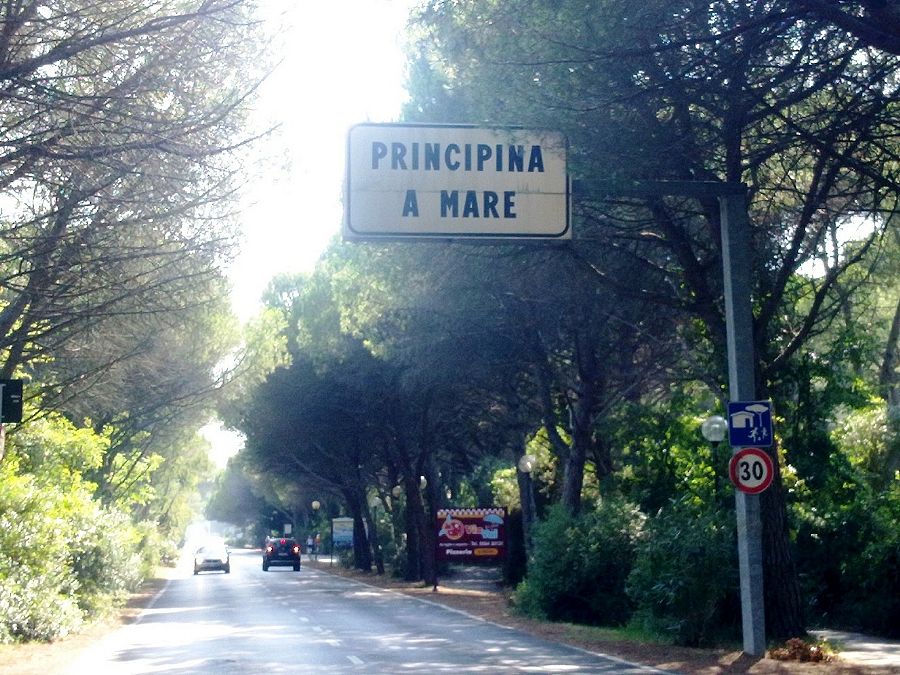 The seaside village of Principina a Mare is at the Mediterranean shoreline that is part of the city of Grosseto in Tuscany.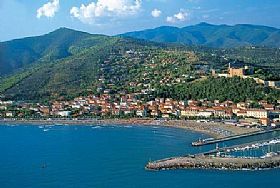 This Tuscan seaside town has the atmosphere of an old fishing village combined with the lively vibe of a seaside resort.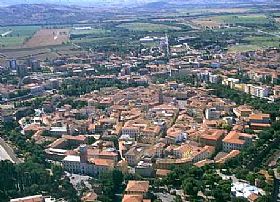 The medieval Grosseto is one of the major tourist attractions in Tuscany.