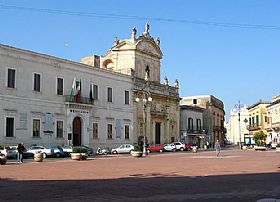 In Puglia's Salento, the city of Manduria is an intriguing warren of lanes jumbled with cream-colored homes and palaces. Located roughly between Taranto and Lecce, it bears some of the Baroque splendor of the latter while being in the province of Taranto. It is inland a bit from the sea, making it a year-round city life rather than merely a seaside summer destination. With a population of about 30,000, there is plenty of activity and commerce to keep things lively.
Manduria has a long history, dating back to Magna Grecia, and before. The King of Sparta died here in battle in 338 BC while fighting the Messapians. The two rivals formed an alliance to fight against the invading Romans, but to no avail, and the city was razed and its inhabitants taken into slavery in 212 BC. It was rebuilt and destroyed a number of times, sacked in 547 after the fall of Rome, and in 977 by raiding Saracens. The Normans rebuilt and developed it, calling it Casalnuovo, and it thrived under the Holy Roman Empire. By a communal decree in 1789, the ancient name of Manduria was re-established.
The ancient roots can still be seen in several places around Manduria. The protecting walls built by the Greeks can be glimpsed, enormous blocks still standing outside, that once encircled the city with a moat in front of it. The Archeological park with its monumental necropoli testifies of ancient civilizations here. Perhaps the most charming is the Fonte Pliniano, a fountain described by Pliny in his book, Naturalis Historia. It still stands next to an almond tree, exactly as Pliny described it 2000 years ago.
The Sant'Angelo gate is one of the medieval portals that led into the city, while the old town still retains the original section of the medieval Jewish ghetto. There is a Romanesque cathedral, a Renaissance church with an ornate rose window, and lots of Baroque buildings adorned with fancy ironwork and decorative carvings. The streets wind among palaces and houses of creamy-colored stone, all decked with interesting details. It's a fun place to wander and soak in the atmosphere.
It's also a good place for wine enthusiasts, as this is the heart and soul of Primitivo di Manduria, an excellent and historic vintage. There is even a museum dedicated to the wine in Manduria.
Manduria is located near Oria, in the Salento part of Puglia.
Been there? Done that? Share your experience and tips!
Haven't visited yet? Have questions about Manduria? Ask them here!
Explore nearby towns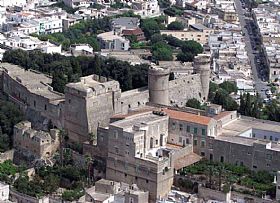 Resting on a hill in the northern Salento area of Puglia, Oria is a delight.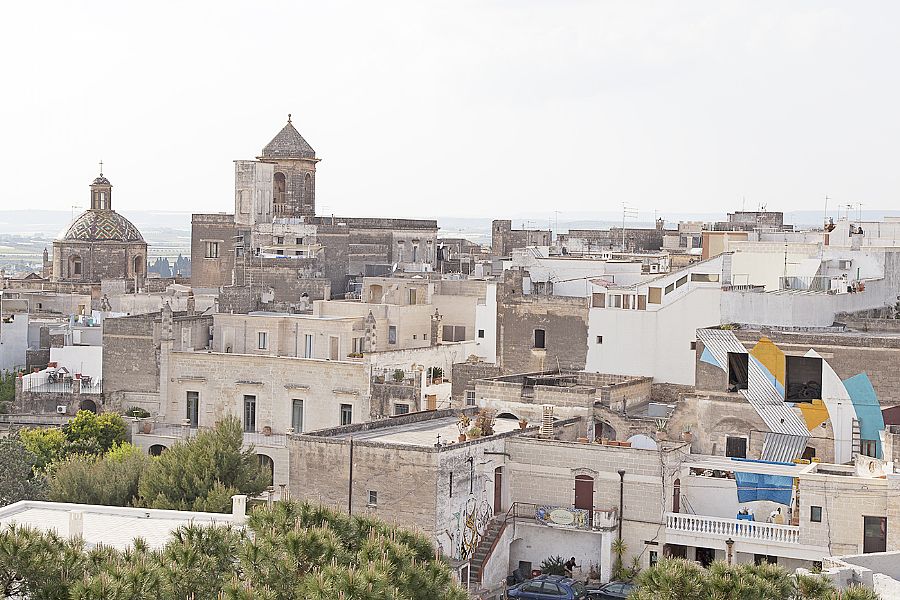 Amidst the low hills and limestone ravines of northern Puglia, Grottaglie stands out for its dedication to its historic craft - ceramics.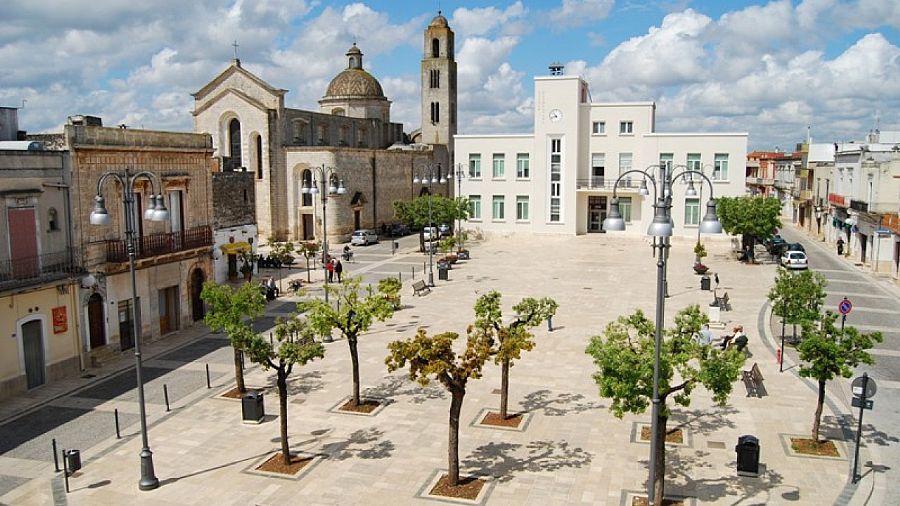 In Puglia's sunny Salento zone, the charming town of San Michele Salentino sits in reach of the region's best cities and sights.