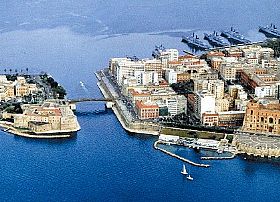 The city of Taranto sits on the sea and retains relics of its rich and glorious past as a maritime power. Founded by Greeks from Sparta in the 8th century BC, it was the richest colony of Magna Grecia, its prosperity owing to its far-reaching trade market. Its ships sailed the seven seas and transported the areas prized fabrics such as linen and purple to the entire known world. It also exported its ideas, propogated by the school of philosphy from Pythagoras. During the time of the Greeks, the ancient city was situated on a peninsula, where the acropolis and civic buildings were constructed. Since then the sea rose and the historic center now rests on an island, connected to the main city by a bridge
During the Roman era, it was connected to the capital city - and hence the center of the ancient universe - along the via Appia. It saw many illustrious visitors during the ancient ages, including Plato, Horace and Virgil, pass through its gates.
Today's city is industrial and sprawling with a population of about 200,000. It is one of the south's center for industry, with steel mills, iron foundries, gas refineries and shipyards. The historic center is separated from the new city, however, so it retains a feeling of antiquity and charm. The Aragon Castle, built in the 15th century, stands as a sentinel at the gateway to the Citta' Vecchia. It's part of the Italian Naval Base, but guided tours are conducted of this important fortress. The Piazza Castello holds remains of an ancient Greek temple. The Piazza Fontana has as its centerpiece (naturally!) a fountain.
Stroll the old streets and interesting lanes, past the once-illustrious palaces. The cathedral is dedicated to the town's patron saint, San Cataldo. It's worth a visit to see the beautiful blending of styles that brings together Baroque, Byzantine and Romanesque in one edifice. The chapel in homage to the namesake saint is lively with marble and frescoes. There is a fine archeology museum that houses a plethora of Greek artifacts.
The city is still an important seaport and fishing center. In fact, the tall poles seen protruding from the water indicate local mussel nurseries. The viewpoint from the old center offers sweeping panoramas up and down the coastline. The New City offers the city's main shopping districts, swanky cafes and a fantastic public gardens.
Been there? Done that? Share your experience and tips!
Haven't visited yet? Have questions about Taranto? Ask them here!
Explore nearby towns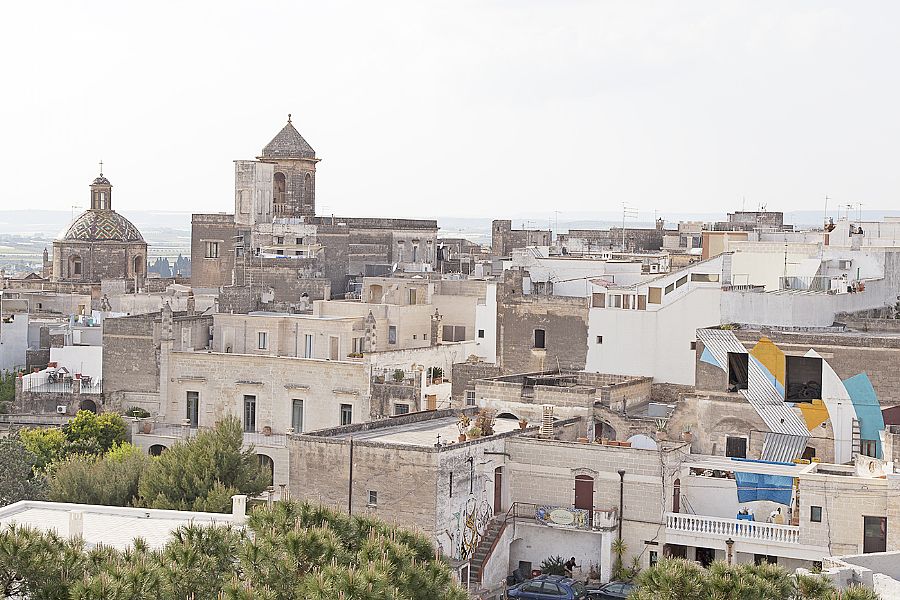 Amidst the low hills and limestone ravines of northern Puglia, Grottaglie stands out for its dedication to its historic craft - ceramics.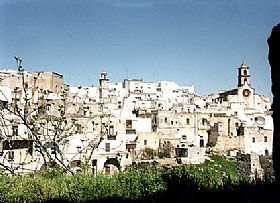 In the low hills of Puglia, Martina Franca is a gleaming jewel.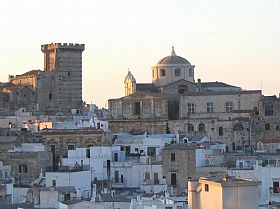 A beguiling historic town near Ostuni, Ceglie Messapica is often overlooked by those bee-lining for the beaches.