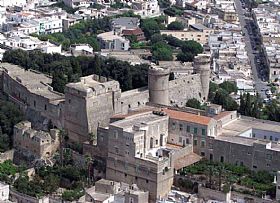 Resting on a hill in the northern Salento area of Puglia, Oria is a delight. The small town is animated and cheerful. Narrow medieval lanes paved with cobbles open into pleasant piazzas and lead to the distinctive landmarks at the high point of the town. The white homes are splashed with the colors of flowers cascading from window boxes and the vibrant green shutters that decorate the windows.
Located halfway between Taranto and Brinidisi, Oria occupies the lone hill amidst the area's bountiful vineyards and olive groves. Local lore says that the town was founded by shipwrecked Greeks from the island of Crete who fled inland for security, and named the town Hyria. The Romans later occupied Puglia and Oria gained importance thanks to its fortunate position just off the Appian Way. The emperor Frederick II loved the land of Puglia and built the interesting triangular-shaped castle that still stands perfectly preserved above town. The formidable fortress is flanked by two imposing cylindrical towers and is graced with an internal courtyard garden. At the foot of the castle is Montalbano Park, a civic greenbelt that preserves exotic trees and plants and is a reminder of the woods that once covered this part of Puglia.
The crowning cathedral was constructed on the remains of a Greek acropolis, but the current structure was rebuilt in flamboyant Rococo style following an earthquake. It is capped with a decorative mosaic tiled dome and accompanied by an antique clock tower. Inside is the fascinating, macabre Crypt of the Mummies.
Oria once housed a significant Jewish community and the jumble of lanes that made up the Jewish Quarter are still preserved and fun to wander. Enter through the Porta Degli Ebrai (Hebrews' Gate) that was once the point of entry to the district.
In August the town's four districts battle it out for bragging rights in a Palio horse race similar to Siena's famed competition, the Torneo dei Rioni (Tournament of the Districts). It's a major party accompanied by medieval fanfare, food, and fun. A lavish parade in splendid costumes brings the Middle Ages to life again - at least for a weekend. It takes place the second weekend of August.
Been there? Done that? Share your experience and tips!
Haven't visited yet? Have questions about Oria? Ask them here!
Explore nearby towns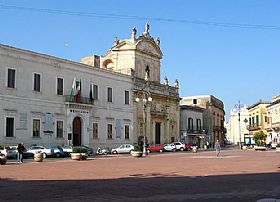 In Puglia's Salento, the city of Manduria is an intriguing warren of lanes jumbled with cream-colored homes and palaces.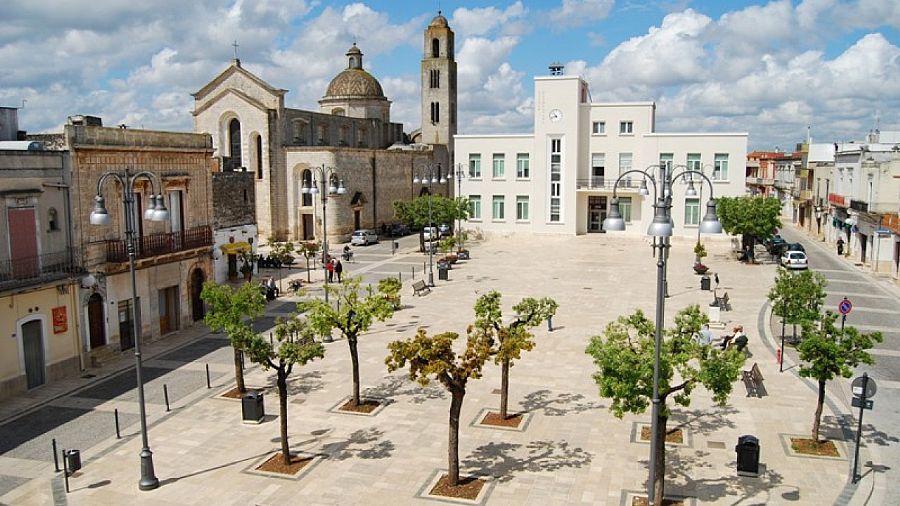 In Puglia's sunny Salento zone, the charming town of San Michele Salentino sits in reach of the region's best cities and sights.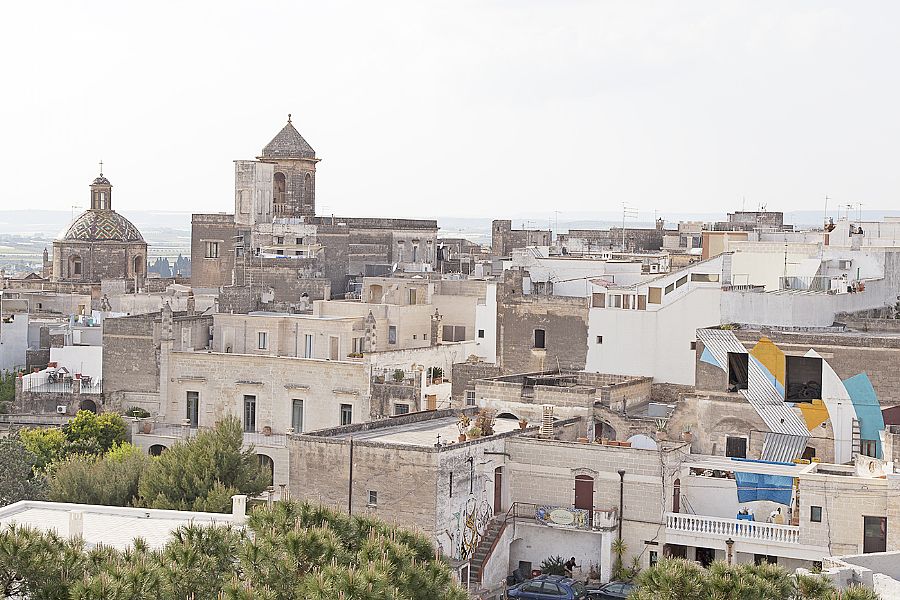 Amidst the low hills and limestone ravines of northern Puglia, Grottaglie stands out for its dedication to its historic craft - ceramics.