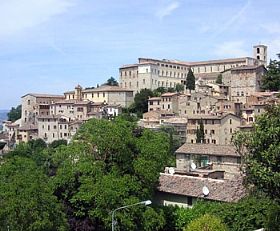 The hilltop town of Magliano Sabina sits in amidst a beautiful valley. It has a near-perfect position close to the A-1 motorway but in the tranquil countryside straddling the Lazio-Umbria border. The best of both regions is in easy reach.
Magliano Sabina is in the Reatina Valley, a high hill-rimmed basin boasting pastures, rivers, and mountains near the provinicial capital of Rieti. There are wooded hills, cultivated fields and ordered rows of vineyards and olive groves. Sheep graze in the pastures while falcons fly overhead. The Reatina Valley is a place of unspoiled nature where the Sanctuaries of St. Francis of Assisi are located. Winemaking has gone on here for centuries and there are some good winies to visit near Magliano Sabina. The area's olive oil is excellent.
Magliano Sabina has very ancient roots. It was occupied by the Sabine, an ancient Italic people who came into contact with the Romans in the third century BC. The town's Museo Civico is an archeology museum that houses one of the first known examples of Sabine writing, along with arrowheads and other prehistoric finds from this legendary tribe. The town's historic center mostly dates from the Middle Ages and retains some palaces, piazzas and streets from that era.
The town is small but has a lively center, thanks to a civic initiative known as a "natural shopping mall" which brought clothing stores, gift shops, hair salons and restaurants to the natural, historic environment of the city center to form a charming but convenient shopping experience. There are cafes for relaxing with a cappuccino and food stores, too. The town has an active theatre with year-round performances. The church of San Pietro is a simple and elegant structure with ten ancient columns salvaged from area ruins, each crowned with a different style of capital. The Cathedral dei Sabini was dedicated in 1498 to the town's patron saint, San Liberatore and houses vivid, vibrant frescoes.
Magliano Sabina is right at the border of Lazio and Umbria, near Rieti, Viterbo, and the monster park of Bomarzo. The best of both regions, like Lake Bolsena, Narni, and Spoleto are nearby.
Been there? Done that? Share your experience and tips!
Haven't visited yet? Have questions about Magliano Sabina? Ask them here!
Explore nearby towns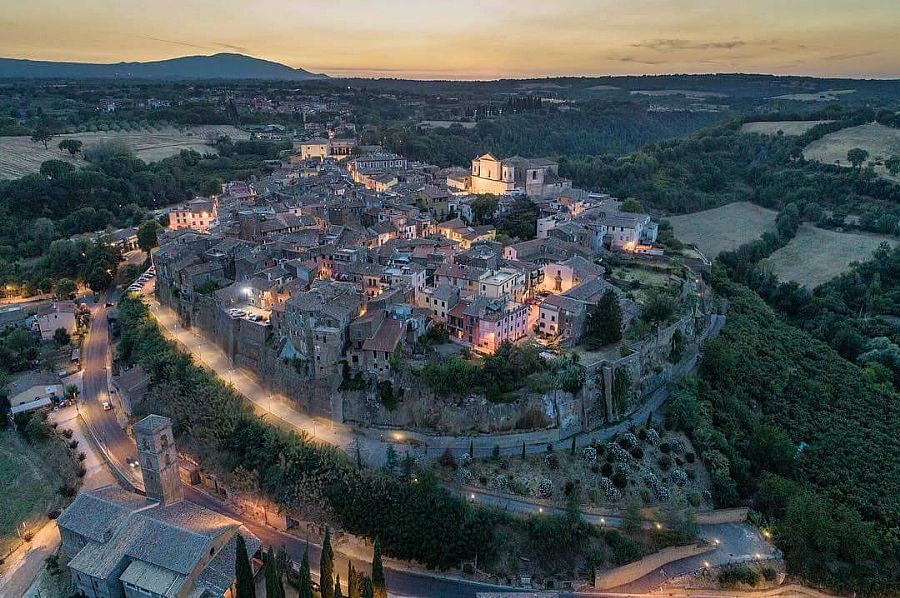 A city of ancient origins in the area of Viterbo, Gallese is built on a tufa bluff with the sheer walls dropping to the river valley below.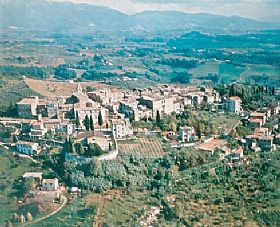 According to the legend, the origin of Collevecchio dates back to 1253, when a brief signed by Pope Innocent IV authorized the inhabitants of the marshy and infertile area of Muziano to move towards the healthier higher grounds.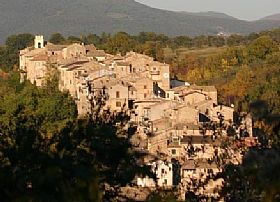 Tarano is a charming village located in the Sabina (near Rieti), on the slopes southwest of the mount Cosce, in the hilly area between the River Tiber and the middle valley of the river L'Aia.