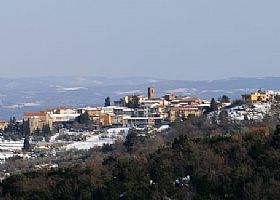 The green Tuscan landscapes of the Val d'Elsa surround the town of Gambassi Terme. It is situated near Certaldo, Castelfiorentino, Montaione, Volterra and San Gimignano,
Very old settlement, urbanized from the Neolithic Age, even though the period of highest density of population's been registered during the Etruscan and Roman Age, as shown by numerous findings.
It surely used to be a "transfer point", for the Etruscans as it was on the line of march and within the dominion of Volterra; for the Romans, as regards Via Clodia between Siena and Lucca and, during the High Middle Ages, for travellers and pilgrims running the famous Via Francigena (the current Via Cassia).
The parish Church of St Maria a Chianni, dated back to the end of the XII century (currently visitable addressing to the rectory), notable example of Romanesque art, with evident influences of the Romanesque-Pisan style, was a very important stopping place.
Some recent archaeological investigations have taken a census of many sites where, between the Middle Ages and modern ages, locals made glasses. The so-called "bicchierai" (glass makers) of Gambassi were famous and requested all over Italy.
Nowadays you can visit places, furnaces and admire the products of this ancient craftsmanlike art. The findings have been gathered and kept as part of a permanent exhibition, into the pretty town hall.
After millenniums of agricultural traditions, Gambassi has renewed its physiognomy in the pursuit of tourism-nature and the thermal baths. The thermal baths are indeed, along with the green landscapes, the fundamental elements that feed the most congenial tourist vocation of Gambassi.
The municipal park as well as the parish church of St Maria Assunta (dating back to the XII century) do worth a visit, too!
Been there? Done that? Share your experience and tips!
Haven't visited yet? Have questions about Gambassi Terme? Ask them here!
Explore nearby towns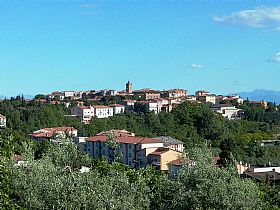 According to archaeological finds, the charming village of Montaione has been inhabited from very ancient times.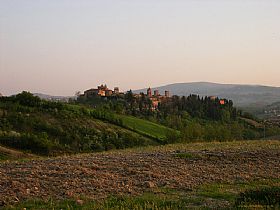 At 50 km from Florence, in the heart of the Valdelsa area, you will find the charming village of Certaldo, whose name derives from the Latin "Cerrus Altus" – rise covered by Turkey oaks.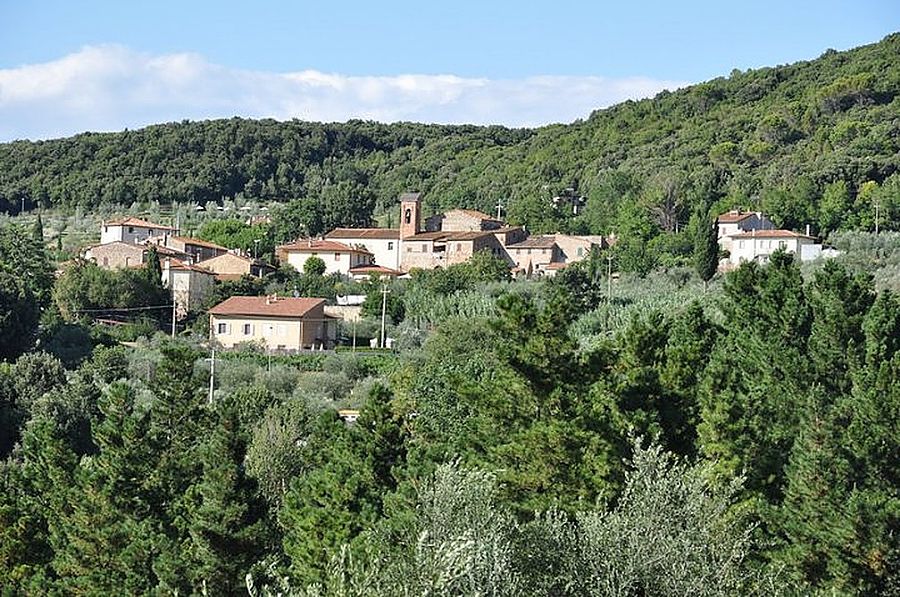 In the Tuscan hills near Volterra, the hamlet of Iano is part of the municipality of Montaione, a village amidst rolling landscapes and homey hospitality.