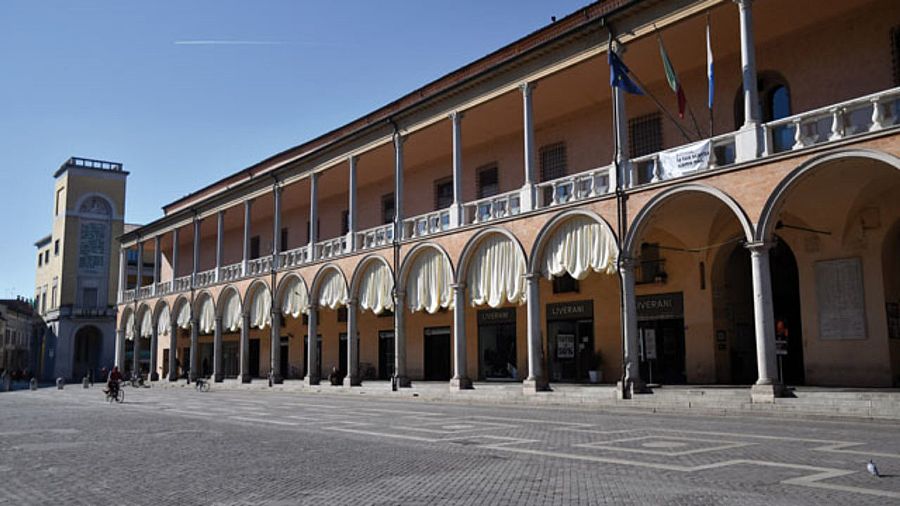 An elegant small city of about 55,000 people, Faenza has a showy piazza with arched and draped porticoes, a Romanesque cathedral and a nice vibe. The Piazza del Popolo is a majestic space. It's a gathering spot, it's also where the weekly markets are held and a great place for a drink or coffee. The 15th-century cathedral is actually on Piazza della Liberta', which is really an extension of Piazza del Popolo. In front of it is a monumental fountain with bronzes. The whole section is car-free. Most people here get around on bicycles.
The piazza is hemmed in by the Palazzo del Podesta' and Palazzo Municipale, fronted with arcades and cafes. Behind the town hall is a cloister-like space called Piazza Nenni, used for outdoor events, with the lavish Masini Theater there, too.
Faenza really exudes a classy air. It has been a political, cultural and transportation crossroads since the 1300s. It sits along the ancient Roman Via Emilia, between Bologna and Rimini, and at the trunk road to Ravenna. All those cities are within 65 kilometers. Faenza is also one of Italy's ceramics capitals, with the production of earthenware dating to the 1200s. Today there are about 60 ceramics workshops, producing everything from floor tiles to prettily-painted vases and dishware, and modern or artistic objects, too. The city hosts the annual major European simposium on the craft, called Argilla, held in September.
Faenza has several museums: The Museum of the Risorgimento (or unification of Italy); the International Museum of Ceramics; the Pinacoteca art gallery; and Carlo Zauli contemporary art museum, among others. Of course, the cathedral is filled with Renaissance art, and the other church you should see is the Chiesa della Commenda, an 11th century beauty with glorious frescoes. Outside town is a Commonwealth War Cemetery, beautiful and haunting at the same time.
The city's major event (beside the ceramics festival) is the Palio del Niballo, one of the world's oldest jousting events, held in June. The city's districts battle for the palio prize, accompanied by flag-throwers and fancy medieval-costumed processions. It's something to behold, for sure!
Being in the Romagna section of Emilia-Romagna, you'll eat well, with those famous filled pastas, prosciutto and salami, and cheeses that the region is famous for. The wines here are primarily Trebbiano and Sangiovese but also the area's Albana DOCG is excellent. There are lots of orchards outside town, growing peaches, nectarines, apricots and more.
Just beyond town in the hills heading towards the Apennine foothills is the lovely medieval hamlet of Brisighella.
Been there? Done that? Share your experience and tips!
Haven't visited yet? Have questions about Faenza? Ask them here!
Explore nearby towns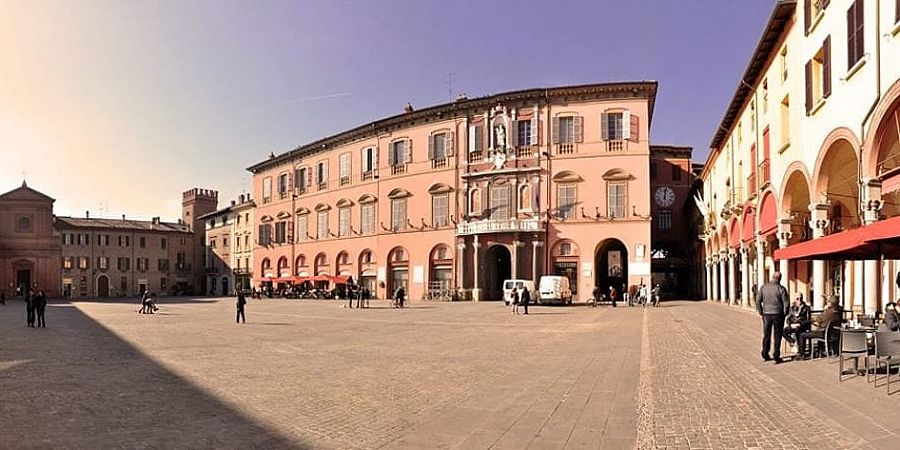 Classy and upbeat, Imola is a surprising small city that will charm you and make you glad you visited.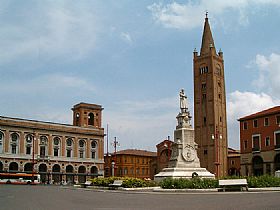 Forlì is a city that takes you by surprise for its upscale feel and ancient monuments.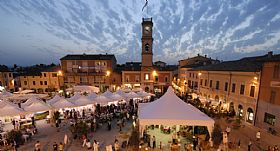 The vibrant town of Forlimpopoli is situated between Forli' and Cesena, and more than just a lovely city, it is also a culinary capital thanks to a local celebrity.