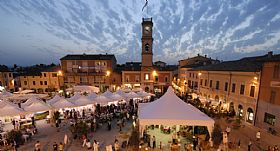 The vibrant town of Forlimpopoli is situated between Forli' and Cesena, and more than just a lovely city, it is also a culinary capital thanks to a local celebrity. Forlimpopoli became an unlikely gastronomic center when one of its native-born sons, Pellegrino Artusi, became the first to publish a collective cookbook of recipes from around the peninsula. His book went through several editions and grew to about 700 recipes, and his affinity for his home region's cuisine helped put Forlimpopoli on the foodies' map in recent year. The town celebrates an annual food festival dedicated to the author's philosophy at the end of June, and his house has been turned into a cooking school and restaurant.
Not that Forlimpopoli is only "all about the food". There are other things to see and enjoy in this pretty town. The city was established by the Romans as it was along the famed Via Emilia, and named the town Forum Popoli. Piazza Pompilio is over the old forum, and with its loggia and space had been the city's marketplace for centuries. The castle is still a formidable landmark, once a defensive structure and then regal residence, now it houses the town hall, as well as the Archeological Museum and the Communal Theater.
Palazzo della Torre was the seat of the rulers, the Podesta', then became town hall for a period before being refaced in 1825 and getting its clock tower addition. The Basilica of San Rufillo is dedicated to the town's patron saint, who was the first bishop of the local diocese in the 4th century. The church became a Benedictine monastery in the 10th century and then became the basilica it is now. Walk around Forlimpopoli to enjoy the atmosphere of an active town, with plenty of shops and restaurants in its stone-and-stucco streets. It's a comfortable place, easy to settle in and feel local.
Forlimpopoli is near Ravenna, Faenza and Rimini just inland from the Adriatic Sea in Emilia Romagna. If you come for the food, schedule a cooking class at the Casa Artusi; or book a table in the restaurant, where the menu comes from the cookbook and indicates which recipe number it is using.
Been there? Done that? Share your experience and tips!
Haven't visited yet? Have questions about Forlimpopoli? Ask them here!
Explore nearby towns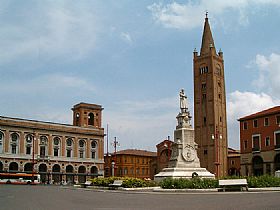 Forlì is a city that takes you by surprise for its upscale feel and ancient monuments.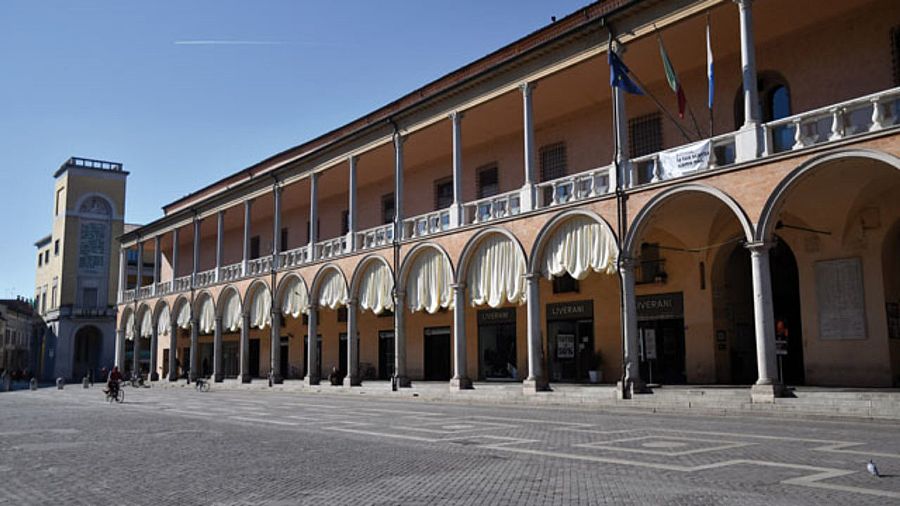 An elegant small city of about 55,000 people, Faenza has a showy piazza with arched and draped porticoes, a Romanesque cathedral and a nice vibe.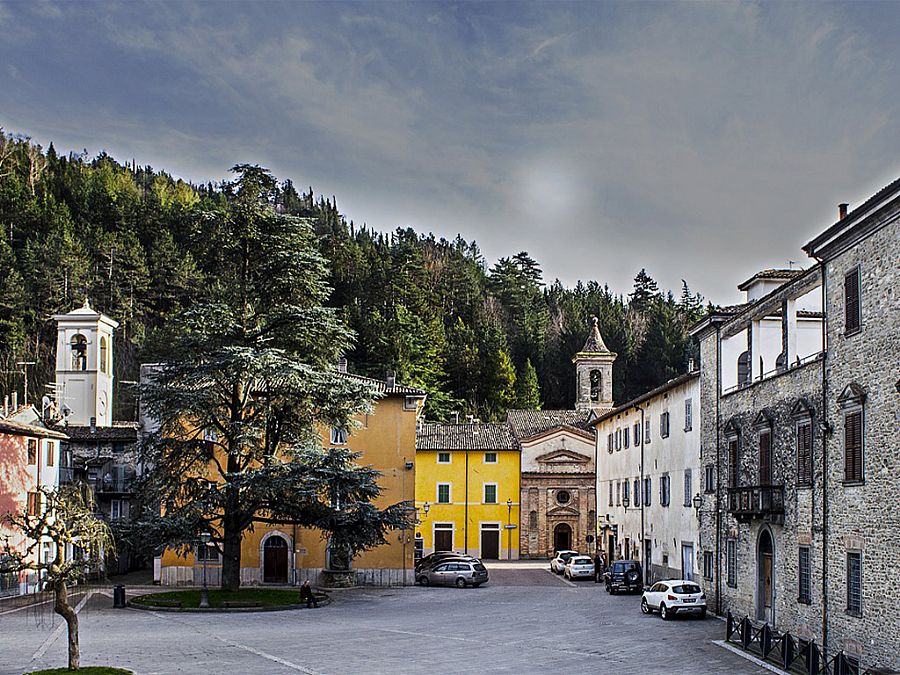 Straddling the Tuscany border but sitting in Emilia-Romagna, the quaint town of Tredozio offers old world allure with outdoors fun.