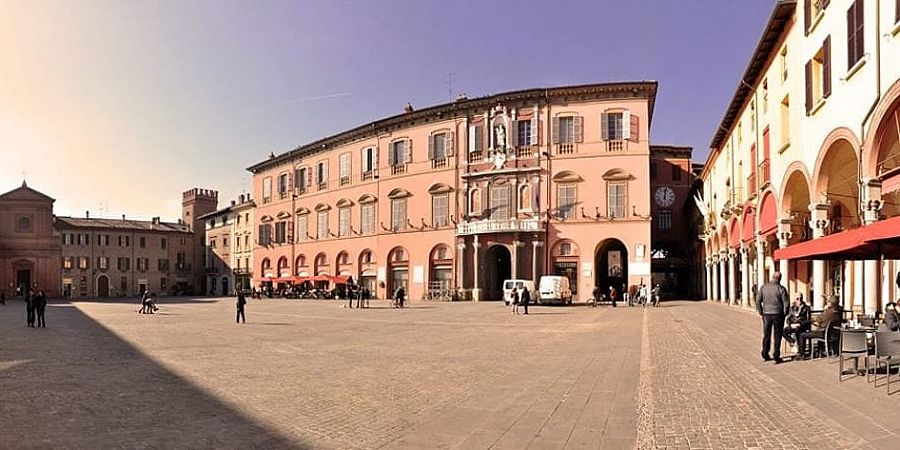 Classy and upbeat, Imola is a surprising small city that will charm you and make you glad you visited. From the stately piazza to the palace and church-studded cobbled streets, there is a lot to enjoy. The many elegant palaces, pleasant pastel-painted buildings along the cobbled streets intermingling with antique brick structures give it all a dignified feel.
It is located along the ancient Roman road, the Via Emilia, and indeed, that street is still one of the city's main streets, with shops and cafes, so take a stroll there. The main square is Piazza Matteotti, a Florentine-style enclosed space that is Imola's 'drawing room'. There is a welcoming attitude, with an excellent visitor's office who give out information and maps.
Some of the highlights in Imola:
Cathedral Basilica San Cassiano Martire and the Church of San Michele are highlights for art and architecture buffs.
The Rocca Sforzesca: The massive castle at the edge of the centro storico, dates originally to 1261, and then enlarged in the 1400s. It is a fascinating structure in itself, and also houses a collection of armaments and of ceramics.
The Museum of San Domenico: It is actually two museums in one, with the Scarabelli national history collection and the city's art museum in one building. It is housed in the former monastery of San Domenico.
Palazzo Tozzoni: A stately palace that created in the 1700s by combining two family homes into one opulent residence. There is a courtyard, fountain, and period household items on display.
Also look for the palaces - Palazzo Vescovile (bishop's palace) with its Diocese Museum, the Palazzo Monsignani, and Palazzo Ginnasi-Poggiolini, privately held but interesting to gaze at.
The Roman amphitheater and ancient city gates, like Porta Montanara and Port'Appia are historical elements, as is the old Farmacia dell'Ospedale, an old-time pharmacy displaying the ceramic jars.
A "new world" element that draws big crowds to Imola is the raceway -the Autodromo Enzo e Dino Ferrari, so race fans will rejoice if there is a Formula 1 event going on!
You'll notice most people ride bicycles around town, and you can too, because there are easy city-run bike points where you can borrow them.
Been there? Done that? Share your experience and tips!
Haven't visited yet? Have questions about Imola? Ask them here!
Explore nearby towns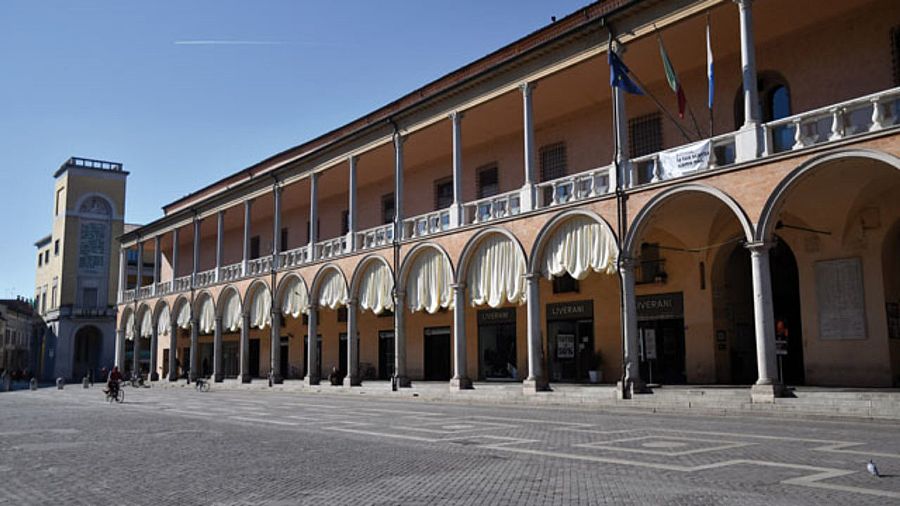 An elegant small city of about 55,000 people, Faenza has a showy piazza with arched and draped porticoes, a Romanesque cathedral and a nice vibe.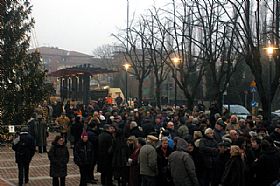 Just a few miles outside Bologna, Castenaso is a quiet town set in the countryside.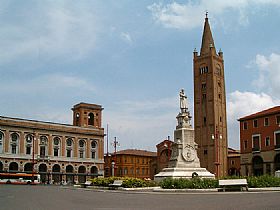 Forlì is a city that takes you by surprise for its upscale feel and ancient monuments.