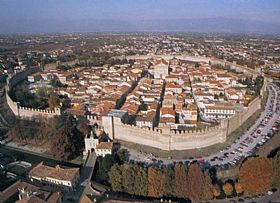 Cittadella is a beautiful walled town placed perfectly between Padua, Venice, Verona and Vicenza. In fact, its very founding was due to the strategic location; it was founded as an outpost for Padova in 1220. Built for defense of the territory during a time of strife between Padova and Treviso, it was completely encircled by high crenellated protective walls, along with a moat and four gates complete with drawbridges. Today, looking at Cittadella from above, you can see the almost perfect cylindrical outline of the walls that still cradle the town.
There were passageways within and atop the walls to safely traverse the city in times of battle. A glass elevator in the Porta Vicenza gate now transports you up to see the walls and surrounding views. Don't miss the Casa del Capitano (house of the captains) within the Rocca. It has a series of frescoes that documents historical events through the centuries, from 1260 through 1600, in vivid detail, as accurately as the city's hand-written documents.
In the historic center is a beautiful theater ringed with private and opulent-looking viewing boxes and hung with an enormous crystal chandelier. It still showcases theatrical and operatic productions. The town's cathedral is a neoclassical design built in 1774 with a nice gallery in the sacristy that houses some wonderful works of sacred art by regional artists. The Palazzo Pretorio, which was the seat of the podesta' (ruling council), first under Padova then under the Most Serene Republic of Venice, has been restored and features important exhibits and meetings.
An interesting if macabre historic sight is the Torre di Malta. Built in 1251 by a ruling despot, it was used as a prison for his enemies. Its sad history was cited by Dante in the Divine Comedy. It is now the site of a nice archeological museum.
Been there? Done that? Share your experience and tips!
Haven't visited yet? Have questions about Cittadella? Ask them here!
Explore nearby towns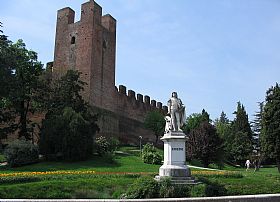 Castelfranco Veneto is a lovely gem set between the cities of Treviso, Padova, and Vicenza.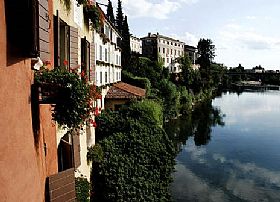 Bassano is a flourishing town located at the foot of Mount Grappa (1715 metres high), at the outlet of the valley of River Brenta.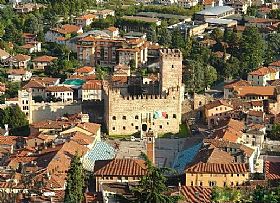 On the plains at the base of the Venetian foothills, Marostica is a well-preserved medieval city.