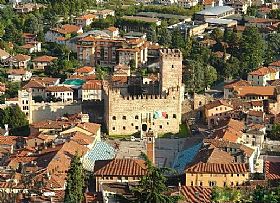 On the plains at the base of the Venetian foothills, Marostica is a well-preserved medieval city. It has an elegant feel with its long piazza outlined by palazzi and dominated by a stone castle. Arcades, lovely buildings and sidewalk cafes make it an inviting spot. The streets and atmosphere of Marostica exude Old World charm.
There are two castles that once protected the city, Upper and Lower. Heavy stone walls climb the hillside to the Upper Castle, with a panoramic pathway following them to the crumbling old fortress, where fabulous views can be enjoyed. Both castles were built in the 1300s as defensive structures. The Lower Castle is now home to the town hall. Go inside to see the richly frescoed Sala del Consiglio, and the Sala delle Armi (Armory). The Governor's Hall hosts a display of costumes used in the city's famous annual Living Chess Match.
Marostica has many restaurants, coffee bars, and shops to enjoy. But it's main claim to fame is the Living Chess Match, held on the second weekend of September. It is carried out with figures in full regalia in the middle of the piazza. The event was inspired by a play written by Mirko Vucetich, set in Marostica in 1454. The premise is that a pair of suitors were battling for the hand of a local lord's daughter. To settle the feud without a deadly duel, the Lord of Marostica proposed a game of chess as a more humane way to win his daughter. His generosity went even further, as he said the "loser" would marry his younger daughter, keeping both boys alive and permitting them both to be part of the family.
To make the game more entertaining, it was to take place during the city's annual festival and use live, armed knights as the chess pieces. It was accompanied by music, dancing and fireworks, as befitting an engagement party. Today's re-enactment still involves period costumes, fanfare, parades, music and festivities.
Marostica is just a few minutes from Bassano del Grappa in the Veneto region, also near Vicenza, Castelfranco Veneto. Treviso and Venice are in the vicity, as well.
Been there? Done that? Share your experience and tips!
Haven't visited yet? Have questions about Marostica? Ask them here!
Explore nearby towns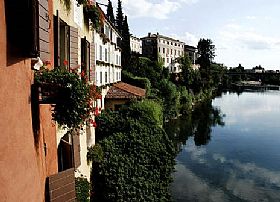 Bassano is a flourishing town located at the foot of Mount Grappa (1715 metres high), at the outlet of the valley of River Brenta.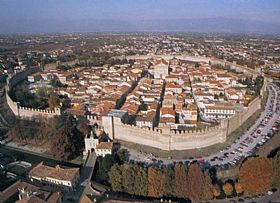 Cittadella is a beautiful walled town placed perfectly between Padua, Venice, Verona and Vicenza.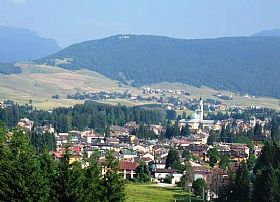 Asiago is a marvellous village situated on a high plateau in the Veneto region of Northern Italy.