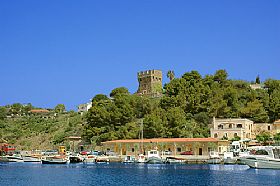 Marina di Casal Velino lies in the large plain of Alento, between the wide Gulf of Velia, with the mountain peaks Stella and Gelbison rising behind it. From this splendid location you will be able to see the suggestive ruins of the ancient Elea (Velia).
A coastal sighting tower rises on top of a green hill and watches over the port and beach: soft and sandy on one hand, rocky and rough on the other hand. The village homes the chapel that preserved St Matthew's relics for a long time, before moving it to Salerno, in 954 AC.
Above the Marina, among olive groves and prickly pears, you will find the mediaeval hamlet of Casal Velino: the ancient "Casalicchio" that dominates the sea, the Cilento coast and the green rises on its back.
From the tourist port of Marina di Casal Velino, you can do everyday boat excursions and guided tours to the sea grottos of Capo Palinuro, the marine park of Punta Licosa, the natural port of Punta degli Infreschi and the Isle of Capri. The town has a long seafront promenade, shops, restaurants and groceries, plus clubs for nightlife and beach bars.
Marina di Casal Velino is particularly well-known among the Italians for its beaches, its particularly mild climate and the good offer of tourist services.
Been there? Done that? Share your experience and tips!
Haven't visited yet? Have questions about Casal Velino Marina? Ask them here!
Explore nearby towns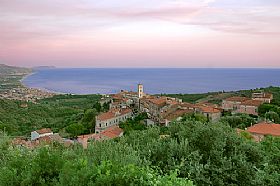 Casal Velino is an historic village above the Mediterranean Sea along the beautiful Cilento Coast.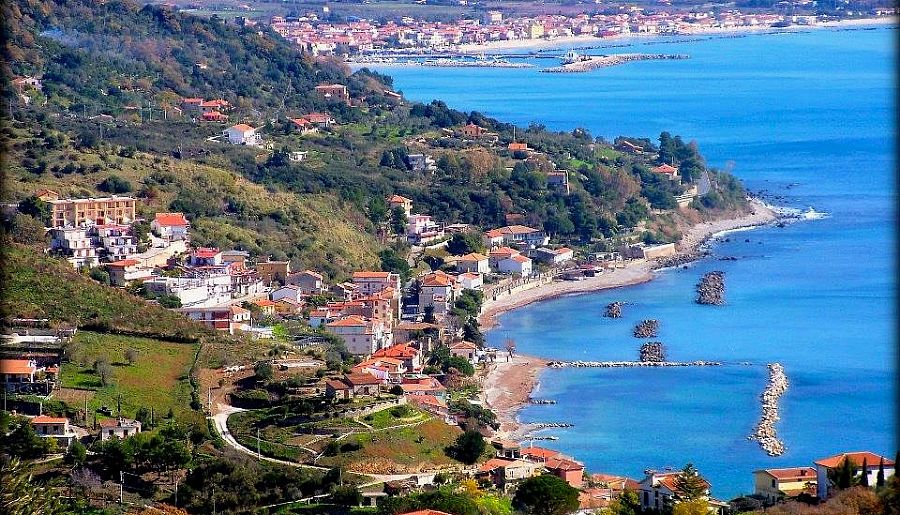 Pioppi is one of those rare seafront towns that retains its old character and peeling charm, without having become a gentrified resort.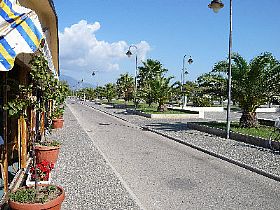 Ascea is a small village counting less than 6000 souls, located in the hearth of Cilento National Park, approximately 86 km (53 miles) south of Salerno.