Palinuro is a beautiful coastal village in the southern part of the of the Cilento National Park.
The town is located at the foot of a promontory and, with quite a scenic outlook, it mirrors itself in the clean blue sea. From the sandy beaches rises the imposing Capo Palinuro, as to jealously protect this heavenly place.
On the top of Capo Palinuro there are the weather-station and the white light house. The Lambro river, which debouches near the cove of Marinella, separates the promontory from the hill of Molpa, which is the seat of an ancient village and according to the legend, the home of the mermaids; on the hill you still can see the ruins of a Medieval Castle.
To the north, the town of Palinuro slopes down to the Ficocella, which ideally is the continuation of the vast beach of Saline. The Archetiello (small arch) and the Arco Naturale (natural arch), magnificent sculptures moulded in the rock by the force of the wind, on the contrary face to the south, framing this tract of coast, which is also maked precious thanks to the Scoglio del Coniglio (Rock of the Rabbit").
You cannot miss to visit (by boat trips from the harbor) the charming "Blue Grotto" and the enchanting beach of "Buon Dormire". The fish-filled sea, with its sounding depth, overgrown with luxuriant vegetation, is an underwater paradise.
From the slits of the cliffs sprouts the "Primula Palinuri" a unique botanical species with delicate and yellow flowers; it blooms from February exclusively in this area, therefore it was selected as the symbol of the Cilento National Park.
Been there? Done that? Share your experience and tips!
Haven't visited yet? Have questions about Palinuro? Ask them here!
Explore nearby towns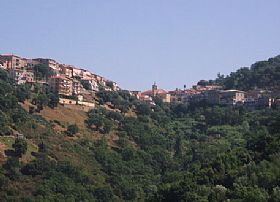 The Cilento Park city of Centola includes four other towns as part of Centola itself which are: Palinuro, San Severino di Centola, Foria and San Nicola di Centola.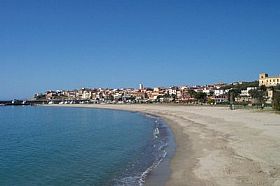 Marina di Camerota is a picturesque fishing town and beach resort in the heart of the Cilento National Park, between Capo Palinuro and Sapri.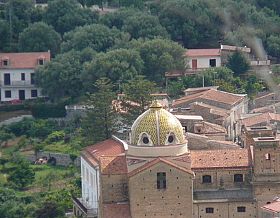 Spreading out on a green hill overlooking the sea, timidly hidden by olive groves, is Lentiscosa.