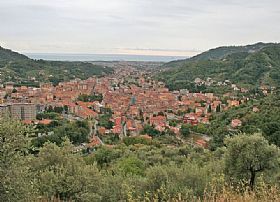 Carrara isn't just another Tuscan hill town; it's the undisputed marble capital of the world. Sitting at the point where the Apuan Alps descend to the Mediterranean Sea, the quarries of Carrara have been excavated since Roman times. Its prized stone comes in milky white and slatey-gray, and has been used in the most important monuments, churches and sculptures in Italy for more than two millennia. The Pantheon, Trajan's Column, and the Leaning Tower of Pisa are but a few examples. The magnificent marble was favored by Italy's most prominent sculptors, including Michelangelo and Bernini.
The masterpieces created by these masters are astounding: they painstakingly transformed bulky hunks of unshaped stone into delicate, life-like works of art: David, perhaps the world's most recognized statue, which is housed in Florence's Accademia Gallery. The Pieta', Michelangelo's first success, which has a place of prominence in St. Peter's Basilica. Bernini's powerful David, and his astoundingly realistic Apollo and Daphne, and the Rape of Prosepina seem to turn stone to living flesh.
You can visit the quarries to see how the stone is extracted and moved down the mountain. There are plenty of examples of the stone around town, too, between the piazzas, fountains and monuments. The cathedral of Sant'Andrea Apostolo is made almost entirely of marble. It was built in three phases and encompasses three architectural styles - Romanesque, Renaissance and Gothic. It has elaborately carved columns and an ornate rose window on its facade, and an internal colonnade. Carrara is also home to a Marble Museum, which exhibits the culture, extraction, working and final products of the town's most revered product.
Carrara itself is a rather hip town of 65,000 people with an active civic life. Wedged in the hills where Tuscany meets Liguria, it has a bit of both worlds - sea and mountain, with typical dishes from both. The slope of town facing westerly has views of the Bay of Poets, one of Liguria's most beautiful spots. There is no lack of restaurants or coffee bars, and pleasant streets to wander and window shop.
Been there? Done that? Share your experience and tips!
Haven't visited yet? Have questions about Carrara? Ask them here!
Explore nearby towns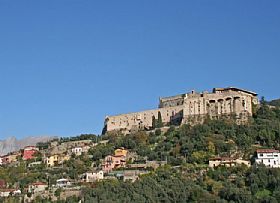 Massa is a town in northwestern Tuscany, located on the western slopes of the Apuan Alps, about 5 km from the Ligurian Sea.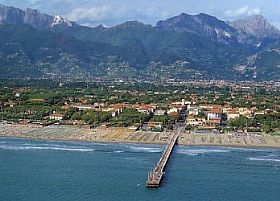 Delightful tourist destination, Forte dei Marmi is really enchanting, especially in summer, thanks to the beauty of the sea and magnificent background of Alps Apuane.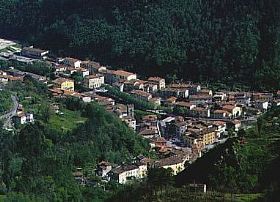 Seravezza, close to Lucca, is set like a gem among the huge rocks of the Garfagnana mountains.