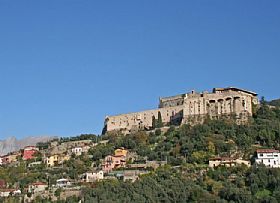 Massa is a town in northwestern Tuscany, located on the western slopes of the Apuan Alps, about 5 km from the Ligurian Sea. The city is overlooked by a hill on top of which stands the Malaspina castle, which dominates the surrounding plain. Although the archeological studies of the area have confirmed that Massa was already inhabited in the Paleolithic and Neolithic times, like other Tuscan towns, it is believed that the it has Roman origins, dating back roughly to the first centuries AD.
Its geographical position has allowed Massa to have a separate history in relation to other major cities in Tuscany. In fact, to be practically on the border between Liguria and Emilia Romagna, and shielded from the direct influence of Florence for the interposition at south of Lucca, has meant that Massa has escaped - in the Renaissance - the attraction exerted by the Seignory of the Medici Family. Massa, until about the mid-fifteenth century, first met the leadership of the Duchy of Modena and Obertenghi family, then several times the domain of Pisa, Lucca and also Florence for a short period. The Malaspina family, took over Massa in 1442, with the Marquis Alberic I.
The era of major development is marked by the figure of Alberico Cybo, the son of Lorenzo Cybo and Ricciarda Malaspina that, since 1553, using local resources, first of all the marble quarries of the Apuan Alps, found the quarry of "Mass Cybea" which today is the old town of Massa. After the French Revolution, the early nineteenth century was marked by the Napoleonic government of the Principality of Lucca led by Elisa Baciocchi, which caused a major urban transformation of the city center, starting from the demolition of the church of San Pietro.
Do not miss a visit to the Villa Malaspina. The most important part of the building was built by Charles I and consists of the Salone degli Svizzeri and the Cappella Ducale, with intact ceiling frescoes by Carlo Pellegrini. Teresa Pamphili, wife of Charles II, finished the building during the early 18th century and entrusted the front to Alessandro Bergamini. Inside the Palace, Bergamini created the Alcova of Duke Charles II, where he could enhance its full inspiration. You'll also notice the impressive rooms with frescoes by Stefano Lemmi, author of the friezes that adorn the Grotesque.
Been there? Done that? Share your experience and tips!
Haven't visited yet? Have questions about Massa? Ask them here!
Explore nearby towns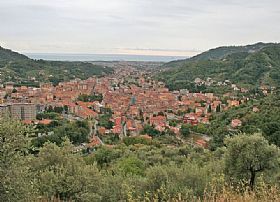 Carrara isn't just another Tuscan hill town; it's the undisputed marble capital of the world.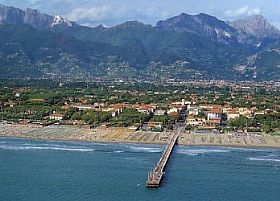 Delightful tourist destination, Forte dei Marmi is really enchanting, especially in summer, thanks to the beauty of the sea and magnificent background of Alps Apuane.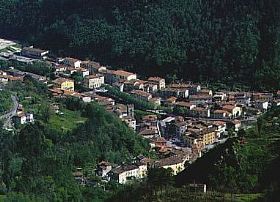 Seravezza, close to Lucca, is set like a gem among the huge rocks of the Garfagnana mountains.