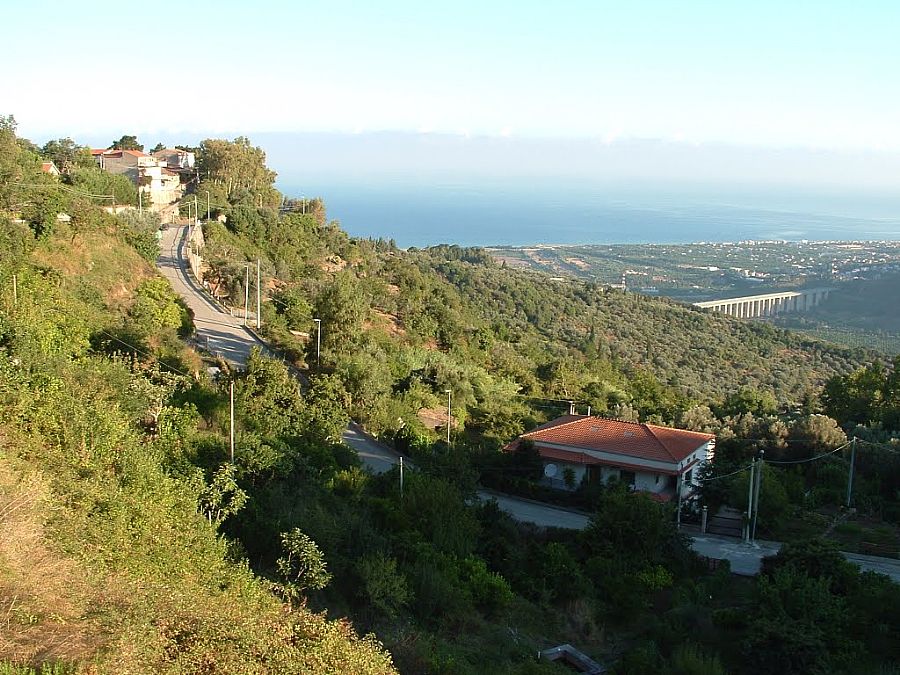 A quiet community in the olive-rich hills above the sea, Capri Leone basks tranquilly above the coastal bustle below. Its elevated hillside setting also gives it great views over the shore and the Aeolian Islands. From here, the air bears both mountain pines and salt cedar from the shore. It's a tantalizing mix. Around town, a quiet calm prevails, while you'll discover some beautiful fountains and architectural details as you stroll.
Up above, the mountains loom and the Parco dei Nebrodi starts, offering alpine woods and valleys in its expansive protected park. Horseback riding, hiking trails, mountain lakes and silent woods give a welcome respite from the summer heat. Down below, palm and salt-cedar fringed beaches attract sun worshippers and swimmers.
The town is compact but does offer a coffee bar and a restaurant, along with the post office and food store. A few minutes away, the town of Mirto has more stores, a supermarket and restaurant/pizzeria. Down the hill, Rocca di Capri Leone is officially part of the municipality, though its location close to the sea, the highway and the rail lines has made it larger than its administrative village above. Named for the baron's palace around which the town developed, Rocca di Capri Leone is the site of summer festivals and concerts. Made up of mostly modern buildings, you'll find plenty of places to eat and drink in Rocca.
The seacoast is a lovely stretch of sandy beaches, that ends at the point of Capo d'Orlando, where a lighthouse sits above the water. Here you'll find one of the most beautiful seasides in the area, with smooth rocks and crystalline water so clear you can see the fish dart among the rocks.
In Capri Leone, the church of the Annunciation (Chiesa dell'Annunziata) dates to the 1400s, reopened in 2012 following 34 years of closure and renovation. It holds beautiful marble and artwork. There are several processions, religious observations, and festivities throughout the year. The largest is the last Saturday in July when Capri Leone celebrates its patron saint, San Costantino, with great fanfare and fireworks.
Capri Leone is located between Cefalu and Milazzo on the Tirrenian side of Sicily.
Been there? Done that? Share your experience and tips!
Haven't visited yet? Have questions about Capri Leone? Ask them here!
Explore nearby towns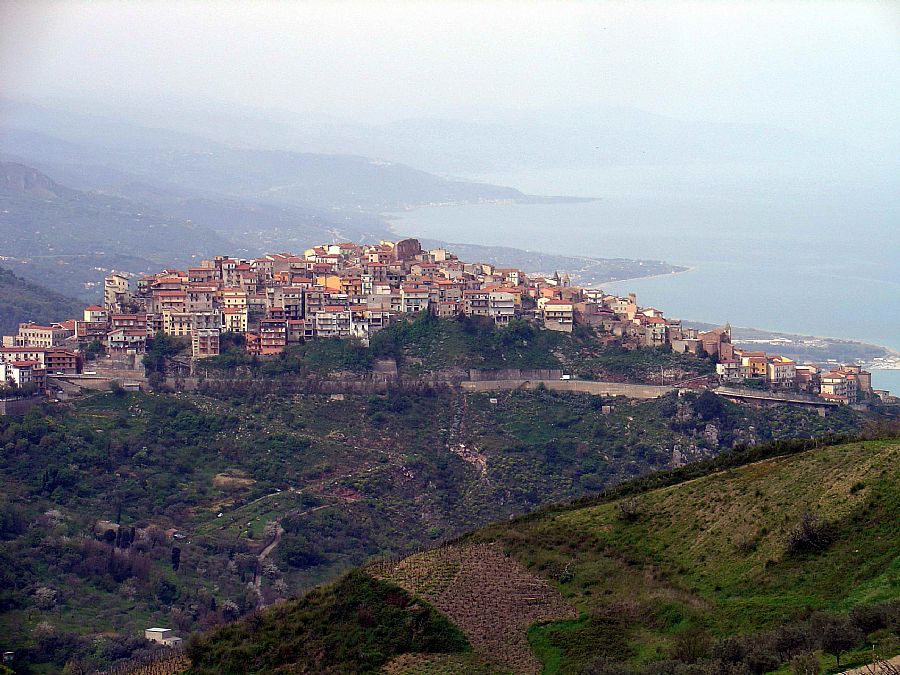 One of the Messina area's most fascinating towns is the small but history-packed San Marco d'Alunzio.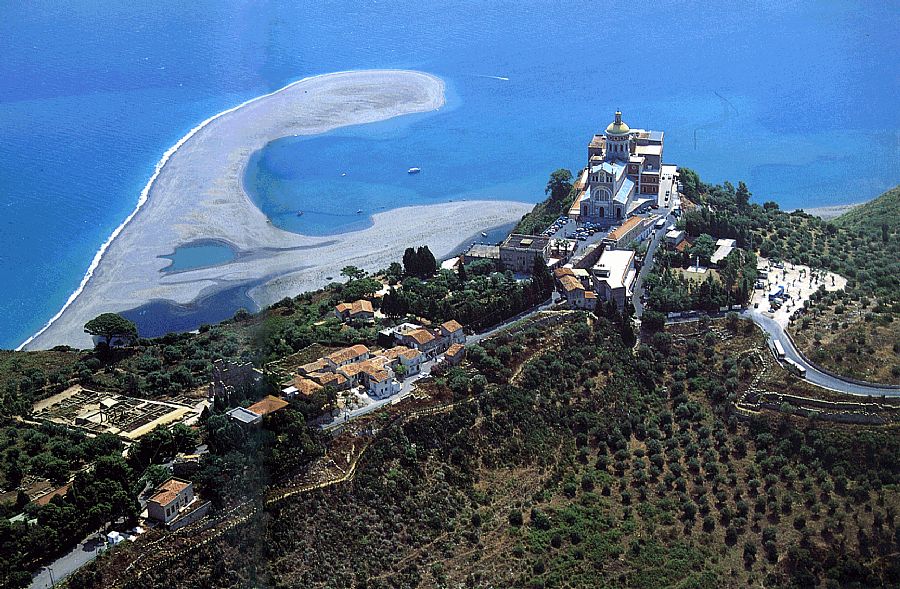 A hamlet that isn't a town in its own right but offers several millennia of history in its small confines, nonetheless, Tindari is a must in northern Sicily.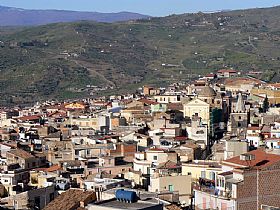 Bronte is a city with agricultural roots sprawling along the base of Mount Etna.