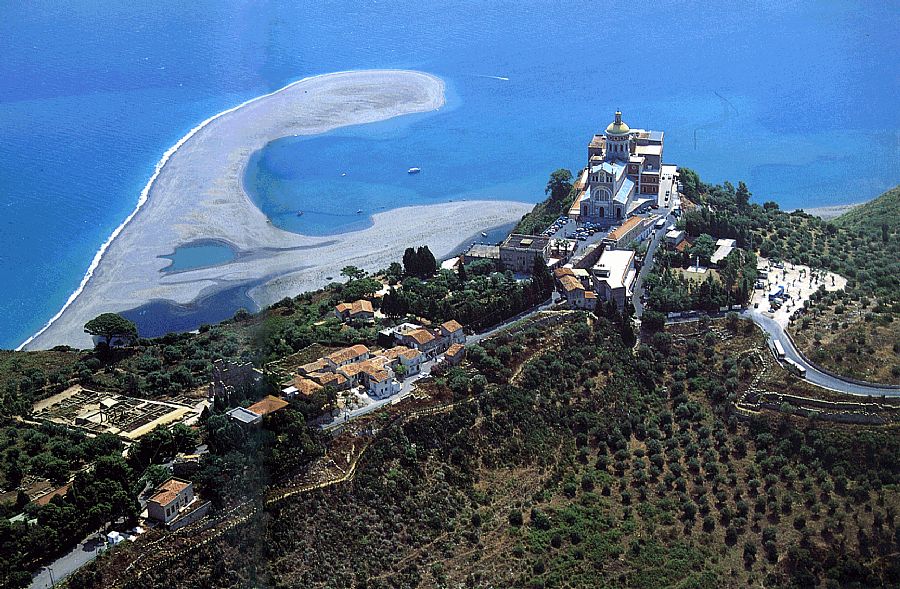 A hamlet that isn't a town in its own right but offers several millennia of history in its small confines, nonetheless, Tindari is a must in northern Sicily. It was founded by merchants from Syracuse in 396 BC during the war with Carthage (remember that name from ancient history class?!). The name was a homage to the Spartan king Tyndareus. Its history encompasses the mists of civilizations long passed - Magna Grecia, Roman, Byzantine.
Now a frazione of nearby Patti, Tindari was the last of the Greek colonies on Sicily; the Greek theater remains as a testimony of the grandeur. It is hung on the hillside with sweeping views over the sea.
Next came the Romans, who kept much of the Greek construction, while adding their distinctive grid street plan, the forum, baths, and housing structures in the Roman style, along with a complex system of sewage and water supply. Much remains of this era, making the archeological park truly interesting. There is a Byzantine tower left to show their contribution to the area, as well.
But it is the Sanctuary up on top of the promontory that attracts the most visitors, faithful pilgrims who come to pay honor to the Black Madonna. The modern church replaces older versions, those in turn had been placed on the site of the ancient agora. The lofty sanctuary offers commanding views, and safeguards the precious statue of the Madonna and Child that was found here in the 8th century. Some say that it simply appeared here; others say that sailors brought it here to keep it safe, and it has remained in Tindari ever since.
Down below is the sea coast, with the unique lagoon called Laghetti di Marinello.
There are some services for pilgrims and visitors around Tindari; more stores, restaurants and attractions are found in the primary town of Patti.
Been there? Done that? Share your experience and tips!
Haven't visited yet? Have questions about Tindari? Ask them here!
Explore nearby towns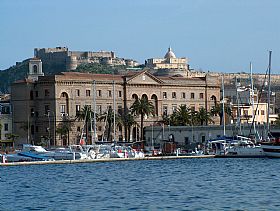 Milazzo is a city on Sicily's northeast coast, in the province of Messina.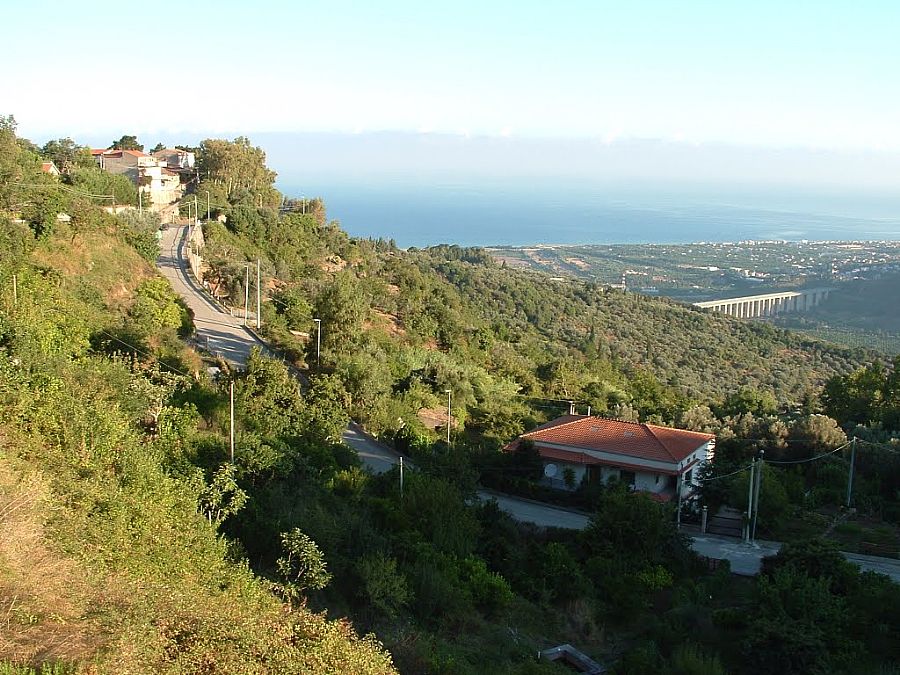 A quiet community in the olive-rich hills above the sea, Capri Leone basks tranquilly above the coastal bustle below.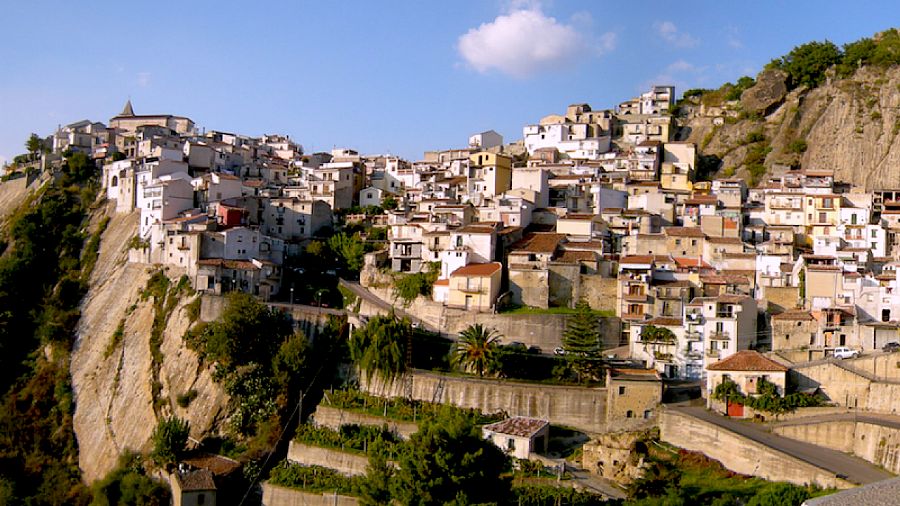 While the name may not be familiar, the scenery of this town certainly is, having been immortalized in films.