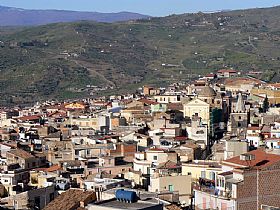 Bronte is a city with agricultural roots sprawling along the base of Mount Etna. Situated on the western side of the famed volcano, what was once a farming community has expanded into a modern city. Yet despite a rise in tourism for excursions to Etna, Bronte retains its ties to the land: the main economic activity is still agriculture. The primary product is one that grows only here in Sicily: pistachios. Bronte is famous for its warm-weather nut, which is grown on more than 3000 hectares of terrain (nearly 7500 acres) and contributes more than 10 million Euros to the local economy.
Pistachios naturally creep up in many of the local specialties, from pesto to cheese to gelato and desserts. The intense green of the Bronte variety distinguishes itself from others, so its especially prized for gelato, but is found in confections like chocolate, semifreddo, and cookies, as well. The nuts are exported to other areas of Italy to be incorporated into sweets and mortadella, and the oil is used by the cosmetics industry. You can even find a liqueur made from pistachios here. The town celebrates its prized product annually with a week-long festa, held at the end of September and beginning of October.
If the pistachios aren't enough reason to lure you, the views of Etna and excursions up the mountain surely are. Then there is the Church of Annunziata, built in the 1500s with beautiful paintings and a unique lava-stone window inside. The Capizzi Gallery has an impressive library left by the Jesuits who used to live in this 18th century building, before being forced to flee. This is where many of the island's elite were educated. There is a nice art gallery to enjoy.
The Nelson Castle outside Bronte was once a Benedictine Abbey. It played an important part in repelling the Saracens from Sicily, then was later named for Admiral Horatio Nelson who helped quelch a revolt. There is a grand garden and an Arab-Norman church on the site.
Bronte suffered frequent threats from its smoking neighbor, but has managed to survive and even thrive. The farming city continues to live according to seasonal cycles and maintain long-held traditions and rites. There are great festas to enjoy, especially for All Souls Day, San Giuseppe (St. Joseph Day, March 19) and Carnevale, all of which have their own home-spun fun and food specialties to enjoy.
Been there? Done that? Share your experience and tips!
Haven't visited yet? Have questions about Bronte? Ask them here!
Explore nearby towns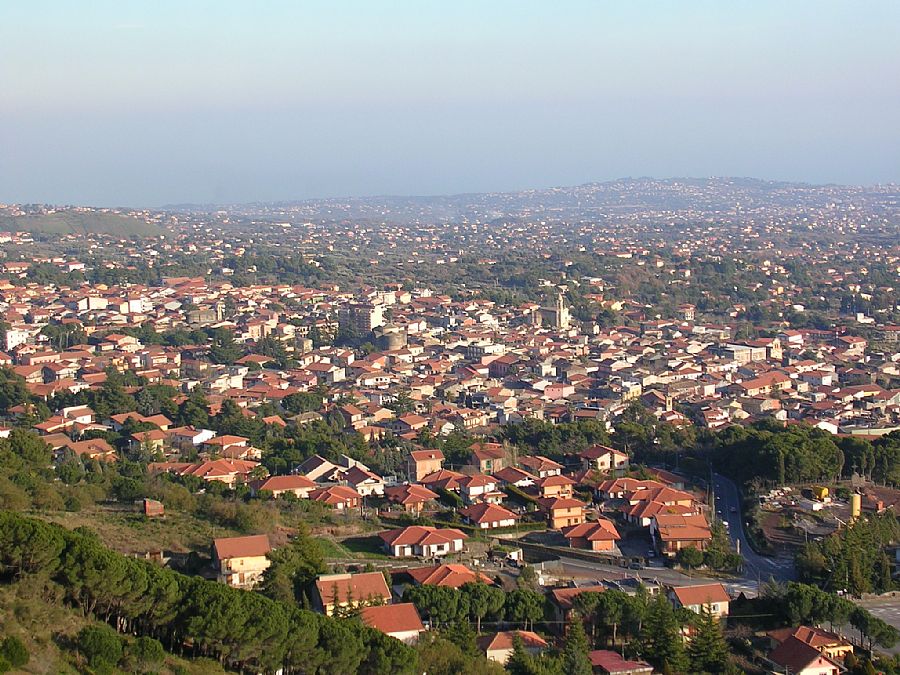 The town of Nicolosi is at the base of Mount Etna and is the gateway for excursions to the famous volcano.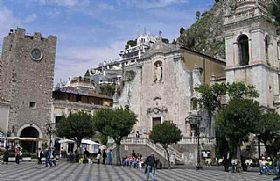 At about 500 meters above sea level, Zafferana Etnea provides a cooler climate during the oppressive heat of summer.

The town of Sant'Alfio is suspended between the mountains of Mt Etna and the beaches of the Sicilian coast.