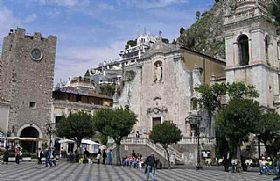 At about 500 meters above sea level, Zafferana Etnea provides a cooler climate during the oppressive heat of summer. Nestled between mountain and sea, it sits among the green hills that rise up to the heights of Mt. Etna but is just minutes to the Ionian Sea, as well. The town is the launching point for excursions up to the famous volcano, with roads and trails leading into the national park. The bronze doors of the cathedral depict a scene from the eruption of 1792 and religious votives are found scattered all over town, showing the town's respect for nature and supplication to the saints to preserve it!
Sitting next to Europe's most active volcano keeps the place buzzing! The glow of lava can sometimes been seen illuminating the mountain top at night and every now and then ash rains down into town. The town is blend of Old World architecture and new growth, with an economy that developed as the result of seaside tourism and winter sports. Many don't realize that warm Sicily offers downhill skiing in the winter!
The name derives from what was once an important income source - zafferano (saffron!). In fact, a painting in the main church depicts a vase of crocus flowers, that saffron is painstakingly hand-harvested from. The Church of Santa Maria della Provvidenza is dedicated to the town's patron saint. The beautiful building was constructed in the 1700s. Zafferana Etnea throws a huge festa in her honor every August with religious processions followed by a city-wide street party. The Municipal Palace is a fancy Liberty style villa that houses the town hall flanked by palms and pines.
An amphitheater is built along the outline of an ancient Roman one, offering lovely views and a line-up of events called "Etna in Scena," a program of concerts and plays. Zafferana Etnea was an important crossroads in the Roman era, along the inland route that connected Catania with Taormina. The town itself was established in 1387 with the establishment of a Benedictine monastery. Today it is a resort area that offers the best of the beaches and mountain activities, with views and amenities of both.
Been there? Done that? Share your experience and tips!
Haven't visited yet? Have questions about Zafferana Etnea? Ask them here!
Explore nearby towns

The town of Sant'Alfio is suspended between the mountains of Mt Etna and the beaches of the Sicilian coast.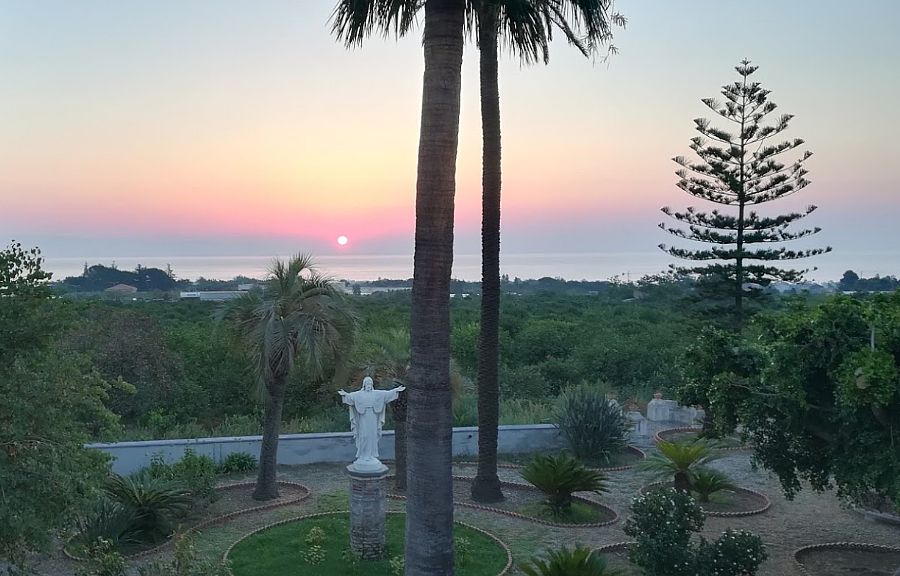 Between Taormina and Catania, Altarello is a hamlet that is part of the city of Giarre, resting in the shadow of Mt Etna.