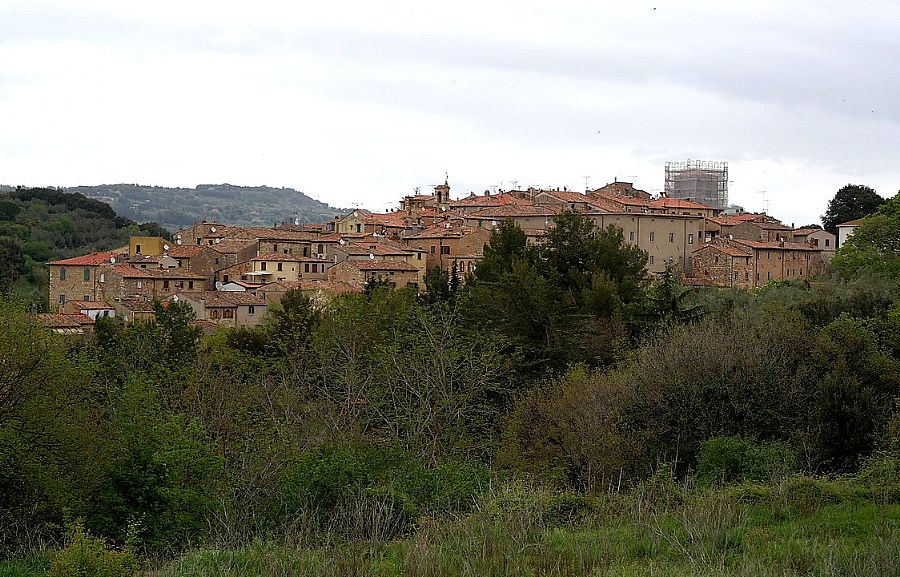 With several millennia of history, and a location between hills and the sea, Bibbona is a charming place with genuine hospitality in reach of many interesting Tuscan towns. Set in the metalic-rich hills in the province of Livorno, the town of 3,180 people is just a stone's throw from the beaches, and an easy drive to famous places like PIsa, Lucca, Pistoia, Florence, along with Volterra, Siena and San Gimignano. (That means you won't be bored around here, unless you want to be!)
The name is from Etruscan origins, a nobleman apparently, named Bibius. Archeological digs unearthed artifacts from the 6th century BCE. (The artifacts are in the archeology museum in Florence.) In 797, a Lucca nobleman built a monastery here, and in 1040, the castle was constructed. In the 1100s, the town and its territory were part of the feudal estate of the della Gherandesca family, who quarreled with the Bishop of Lucca; Bibbona allied with the Republic of Pisa until the 16th century. In the 1200s the protective walls were built, and a square tower still stands as testimony. The paludial lands were drained in the 1800s, and made available for farming and development.
Around town are palazzi and pretty portals, cobbled lanes capped by brick archways, and the marks of many centuries. There are churches from the Medieval and Renaissance periods. Intriguingly, there are Templar symbols here, at the church of San Giovanni and Santa Maria di Pieta', the latter has a square and circle at its center according to a plan by Leonardo da Vinci. If you like to chase Templar lore, take a look.
Photo Credit: Di Luca Aless - Opera propria, CC BY-SA 4.0, https://commons.wikimedia.org/w/index.php?curid=48093954
Been there? Done that? Share your experience and tips!
Haven't visited yet? Have questions about Bibbona? Ask them here!
Explore nearby towns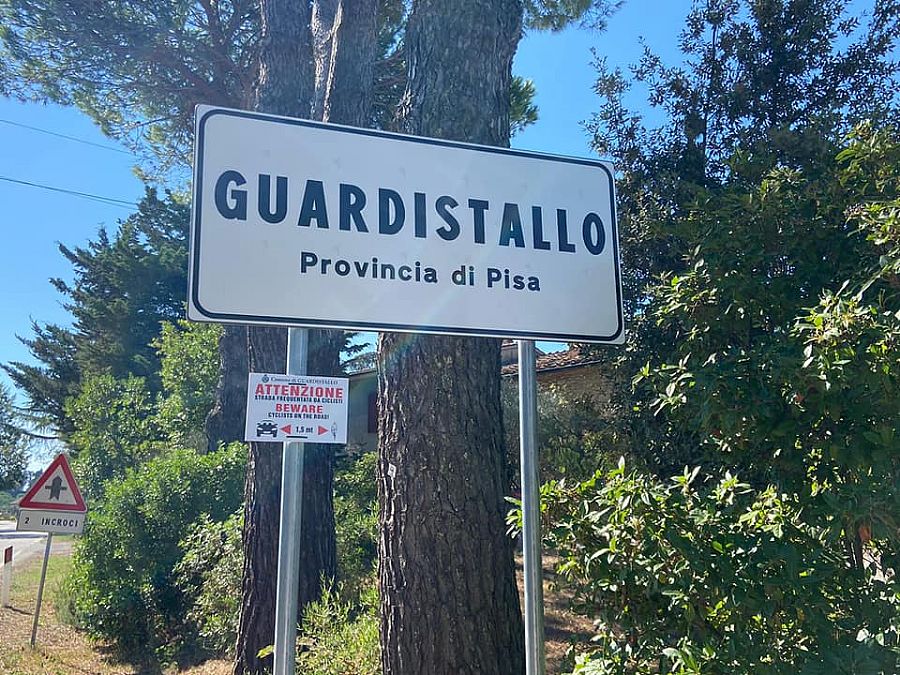 In the Pisan hills, the pleasant hamlet of Guardistallo unfolds along a low ridge, with pretty pastel-painted buildings and piazzas, not far from the sea.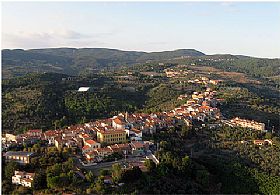 Riparbella is a small town near Pisa that reaches along the ridge instead of encircling the hill.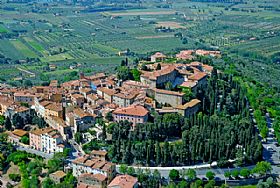 Along the Etruscan Coast, on a hill that overlooks the hills and sea, Castagneto Carducci is a small town gem.