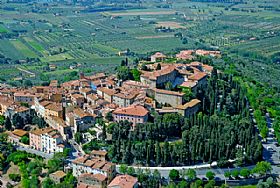 Along the Etruscan Coast, on a hill that overlooks the hills and sea, Castagneto Carducci is a small town gem. Located in Tuscany's Maremma region, its cobbled lanes, natural terracing that shows off the views, characteristic architectural, trattorias and workshops make it an attractive place. It is just a few minutes from the sea, where the shorefront town of Marina di Castagneto offers long stretches of sandy beach. Its skyline is enhanced by tall squared bell towers.
Inland are several large natural reserves, tracts of unspoiled landscapes. Rolling hills of olives and grapes, with castles scattered around the area, are like storybook scenes. Castagneto Carducci is near Bolgheri, Piombino and Cecina. Towns like Volterra and Massa Marittima, along with the magical Island of Elba, are within easy reach. Bolgheri is actually a frazione or administrative part of Castagneto Carducci, and is a delightful hamlet worth visiting. Bolgheri is dominated by its brick castle and while its tiny you'll find lots of wine bars and restaurants among its cobbled lanes.
The town built up around the castle built by the Gherardesca family around 1000 AD. The noble Longobard family curried favor, consolidated its power and dominated the area for centuries. They allied with the Republic of Pisa and enjoyed strategic importance. In the Middle Ages, Castagneto was sacked by Alfonso di Aragon, then suffered incursions by Charles VIII of France, each trying to expand the Kingdom of Naples' holdings.
Its name refers to the castagne, chestnuts, with Carducci having been added later in homage to the poet Giosue' Carducci, who spent part of his life here. The famous writer penned prose about the Maremma, parised the natural beauty and rural life. His home is a museum with the archives and writings of his fame.
A lovely sight is the Viale dei Cipressi, the cypress lined road, pictured on postcards. Palazzo Pretorio, the medieval public building is still home to town hall. The church of San Lorenzo is the most impressive, but there are 14 churches and chapels in this small town. There is also a small museum dedicated to olive oil, an important product here.
Wander the lanes and enjoy the views; sample southern Tuscan cuisine in one of the home-style trattorias, and enjoy the hospitality and ambiance of Tuscany.
Been there? Done that? Share your experience and tips!
Haven't visited yet? Have questions about Castagneto Carducci? Ask them here!
Explore nearby towns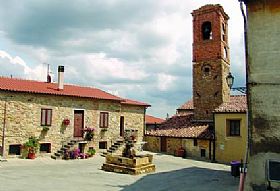 The stone village of Monteverdi Marittimo is a lovely hill town in the province of Pisa.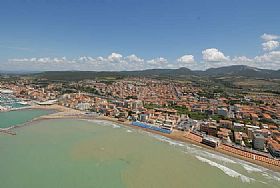 San Vincenzo is on the "Etruscan Coast" of Tuscany, in the area known as the Maremma.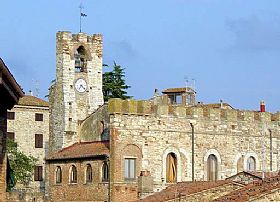 Suvereto may just be the perfect town; it's certainly one of the most charming villages in the Tuscan Maremma.