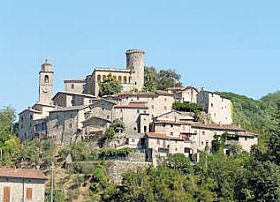 Bagnone is a dramatic-looking stone villages perched in the Tuscan Apennines. It still has its castle and watch tower looming above, giving it a timeless feel. The stone streets and old buildings make it a charming spot. The town straddles the Bagnone Stream, a branch of the Magra River, with some little cascades and a medieval bridge that spans it. It feels like something out of a storybook. The Lunigiana zone of Tuscany is still an unknown corner of mountain landscapes and villages.
The area has had a human presence since the Bronze Age, but it was the Romans who developed it as a hospitality point on the Via Francigena.The powerful Malaspina family held it as part of their domain in the 1300s, then it became part of the dominion of the Granduchy of Toscana. It was once an important center for the cultivation of chestnuts and wool. It is still an agricultural town, and while the chestnut groves still produce, it is vineyards and olives that bring it more prosperity today. It is also known for the particular type of onion that grows here. There is still a weekly market to enjoy, and the antique mercato building with its arcades that once hosted vendors and craftsmen shouldn't be missed.
The castle is a lovely spot, along with the next-door church of San Niccolo'. The Lunigiana is called "the land of a hundred castles" and you can't miss them as you wander around the surrouding hamlets and countryside. Nearby are Treschietto and Castiglione del Terziere, to name just two. Despite its small size it has an array of shops, cafes, and restaurants to enjoy along with the old world atmsophere. Bagnone is close to the borders of both Liguria and Emilia Romagna. Lerici and Sarzana are nearby, as is Carrara, famous for its marble quarries. A nearby village, Fosdinovo, is the scene of Eric Newby's book, A Small Place in Italy.
Been there? Done that? Share your experience and tips!
Haven't visited yet? Have questions about Bagnone? Ask them here!
Explore nearby towns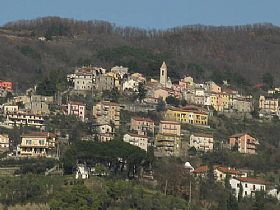 In the Ligurian hills lies the preserved medieval town of Bolano.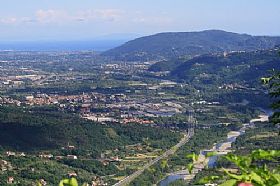 Ceparana-Carpena is a mostly modern town on the alluvial plain between the Vara and Magra Rivers.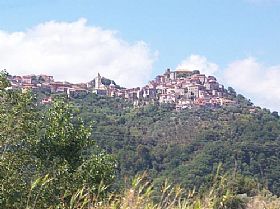 One of the hill towns that dot the green foothills of the Ligurian Apennines, Vezzano Ligure is a pretty place.