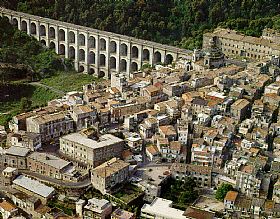 Ariccia is a lovely town in the beautiful hills of the Castelli Romani south of Rome. This area of rolling golden-hued landscapes with stone hill towns is magical; it became the favored summer residence of the popes and elite from the capital city wanting to escape to a cooler clime and fresh air during the hottest months.
One look at the town's outline and characteristic streets and you'll see why it's considered one of the prettiest and most popular of the towns in the Castelli Romani. It is filled with architectural gems, thanks to the wealthy patrons who brought in the famous architect and sculptor Bernini to artfully enhance Ariccia. There are several churches and palaces with his Baroque designs.
Ariccia is one of the oldest towns of the Latin League, dating back to the sixth century BC. It fought against Rome in the early days of the republic but was conquered by the Romans eventually. It sits along the famed ancient road, the Via Appia.
In the Middle Ages it was a strategic point. It was under the domain of the powerful Savelli family in 1473 then passed to the Chigi n the 17th century, who hired Bernini and Carlo Fontana to give it an elegant face-lift.
The approach to town is dramatic with its high, double-arched bridge that mimics the ancient aqueducts. Chigi Park is tucked below the bridge. The vast Piazza di Corte, also known as Piazza Repubblica, is an elegant public space fronted by churches and palaces, and has been used as a movie set in several films. The Baroque Palazzo Savelli Chigi, built by Bernini and Fontana, has also seen its share of film time. The beautiful palace still contains the original furnishings, making a time capsule. It is a museum and culture center with paintings and sculptures to admire.
The Churchy of the Assunta was built in 1664 by Bernini who was inspired by the Pantheon for its design. The Santuario di Santa Maria di Galloro and its accompanying convent dates to the early 1600s, with a facade by the master. It's a lovely place with Monte Cavo rising up behind it.
The town is pretty and enjoyable in a pretty setting, surrounding by green hills. There are narrow lanes, avenues and piazzas with shops, boutiques, restaurants and cafes to enjoy. It is close to Rome and yet enjoys a country feel while retaining an elegant air.
Been there? Done that? Share your experience and tips!
Haven't visited yet? Have questions about Ariccia? Ask them here!
Explore nearby towns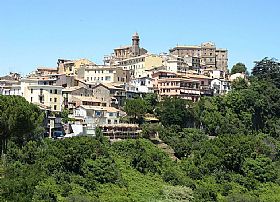 Spread out over a volcanic plateau above Lake Nemi, Genzano di Roma is a typical Medieval hill town.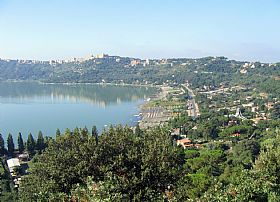 The beautiful setting of Castel Gandolfo has made it a popular retreat for centuries.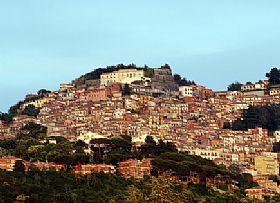 Rocca di Papa is an interesting town with a telling name.