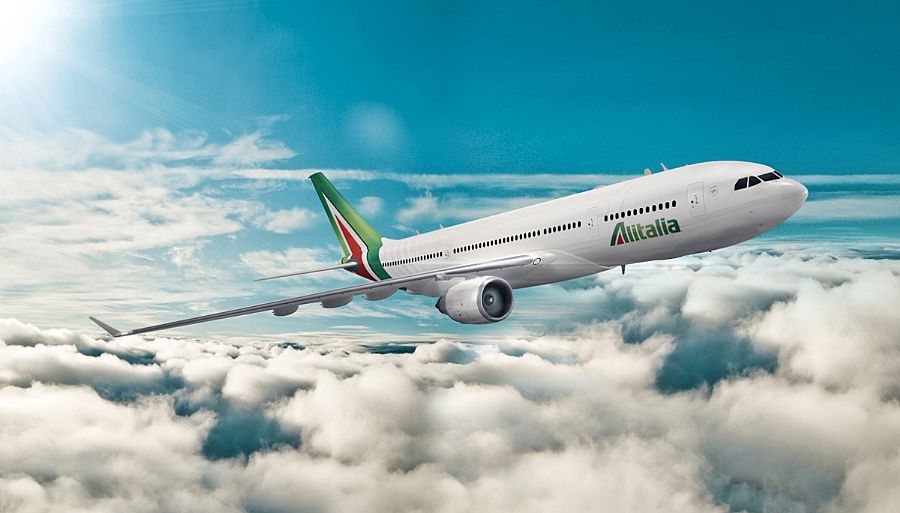 If you are looking to buy airfare from North America to Italy, there might be times when you would start thinking that airlines have gone crazy with the price of flight tickets, and that there are no cheap flights or discount offers available. This is the time when some "lateral thinking", coupled with a bit of knowledge of European air fares, might help.
Indeed, if you are willing to sacrifice a bit of comfort and time to save money, you will be very pleased to know that European "no-frills" or "low-cost" airlines, such as easyJet and Ryanair, will take you from London to several destinations in Italy (Naples, Rome, Pisa, Bologna, Pescara, Forlì, Milano...) at times for less than US$ 30, and often for less than US$ 60.
"But I still need to buy tickets to get to London", I hear you say... well, try it for yourself: intercontinental flights to London at times cost half than flights to Italy. Why is that? I don't know, but it was quite a surprise to find out. The amount of saving that you can achieve depends on your specific travel dates and on your flexibility, but I would not be surprised if you saved 400/500 US$.
"So, why is not everyone doing that?". As I said, there are some trade-offs, and some people might be discouraged or might decide that the saving is not worth the hassle. I guess it all depends on how thick your wallet is :-). Let me tell you right away that by flying low-cost you do not sacrifice comfort on board or security. The planes that you will be boarding are just as good as the planes that are operated by "regular" companies. It is just that you are not offered complimentary drinks, you pay for them onboard if you wish. Low-cost companies also use smaller airports that are at times a bit further from your final destination, although that is not necessarily true (it depends on where you are heading to!).
The amount of saving that you can achieve depends on your travel dates. At times the saving is minimal, because flight tickets to Italy are sold at a reasonable price, other times the saving is huge, either because tickets to Italy are sold ad an increased price or because tickets to London are sold at bargain price.
"Tell me about the trade-offs...". If you try to actually plan your trip, you will find that intercontinental flights will land into London Heathrow or London Gatwick, while most low-cost flights depart from London Stansted. It is up to you to move to Stansted. There are both direct transfers or indirect transfers via Victoria station. You should allow for at least three hours, and an additional 35/45 US$ per person. Your journey will be longer, and you will have to haul your luggage from point to point. The good news is that buses and trains that connect the airports are readily available. As long as you have enough time you will be fine.
Yes, because it is, of course, your responsibility to make sure that you are at the check-in desk at least 30 minutes before departure (my advice is to plan to be at check-in one hour in advance). If your intercontinental flight is late, or your are not able to reach the departure airport in time, the low-cost company will not wait. They have strict regulations when it comes to check-in, and allow no exceptions. Your ticket will be voided or, if you are lucky, you will be required to pay a healthy fee to be added to a waiting list and board the first available flight. Been there, done that, paid the fee myself -- but I'm the only one to blame, I was told and I was late. Low-cost companies make money on waiting lists, too.
All in all, if you are looking for cheap flight tickets and can't find any bargain, it is definitely worth investing a little time to check whether a short stop in London might help. The amount of saving that you will be actually able to make on airfare will help you decide whether it is worth going for it.
Been there? Done that? Share your experience and tips!
Haven't visited yet? Have questions? Ask them here!