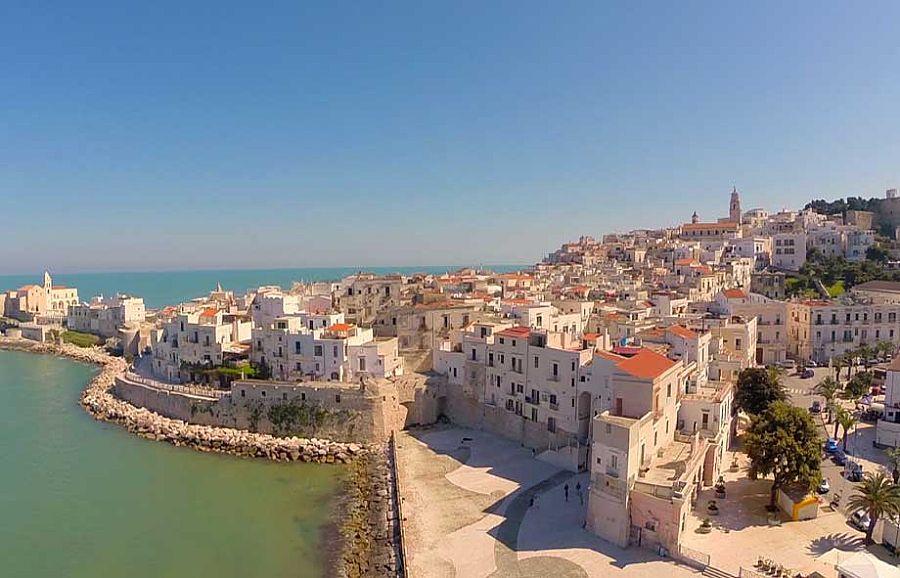 Vieste is called the Pearl of the Gargano, a beautiful seaside town on the little-known Puglian promontory. The Gargano is in northern Puglia, a natural paradise of forests and beaches. Vieste is one of the primary towns, a delightful blend of Old World charm and modern resort mixed together. Sitting on a low cliff, there are wide beaches that extend on either side, making it a great destination for wandering the narrow lanes of the old town as well as parking yourself on a sandy stretch of beach and enjoying the sun.
The area is really gorgeous with white rocks, grottoes, and golden sand along the shore, and olive and almond groves, pine woods and oak stands just inland. You can walk wooded paths and enjoy the cool shade, or stroll along the palm-lined promenade, or perhaps find a hidden cove along the coastline. Dramatic erosion formations lend an intriguing backdrop to the beach; one, called Pizzomunno, is particularly picturesque and the symbol of Vieste. It juts up 25 meters high from the water.
The cathedral is one of the oldest examples of now-classic Puglian Romanesque style, built in the 11th century. Its tall Baroque bell tower is capped with a delicate onion dome and swirled with frosting-like adornment. The Norman castle defended the town and its ruins still stand guard. Perhaps the most interesting attraction is the ancient necropoli called La Salata, just outside town. The early Christian burial ground is a fascinating trip back into ancient history.
A truly lovely sight is the lighthouse that protects sailors along the coast, standing on a tiny island just off the shore. The Arco di San Felice is reminiscent of Capri, a natural wind and water sculpted stone arch rising out of the water. The beautiful beach of San Lorenzo is one of the best, a hidden crescent bay tucked away among the rocks.
There is much to explore and enjoy on the Gargano peninsula, and of course notable food and wine to sample, as well.
Been there? Done that? Share your experience and tips!
Haven't visited yet? Have questions about Vieste? Ask them here!
Explore nearby towns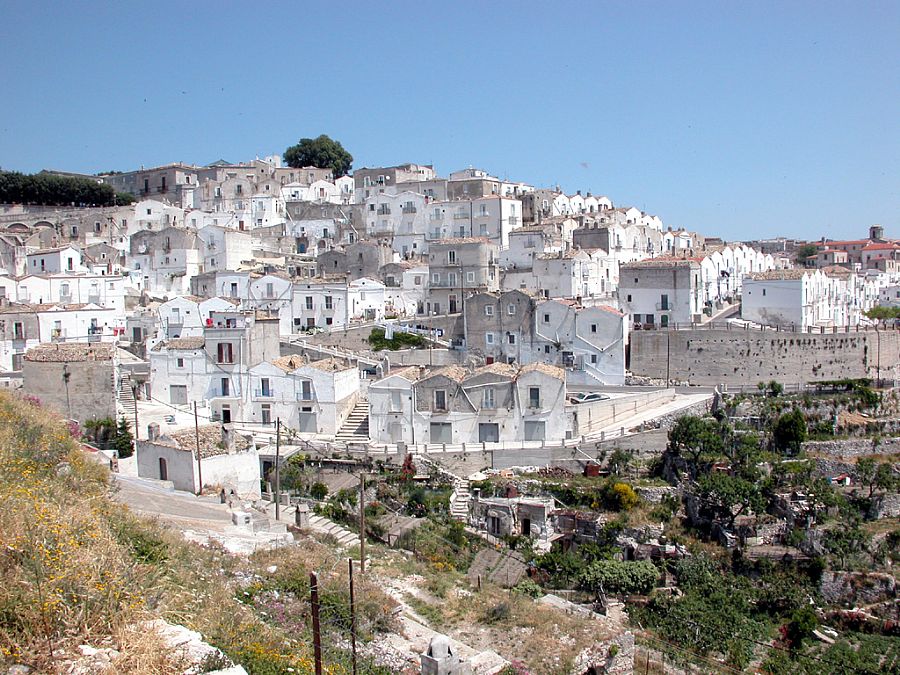 On a hilltop of Puglia's Gargano peninsula, the town of Monte Sant'Angelo was a Norman stronghold that became a popular pilgrimage destination.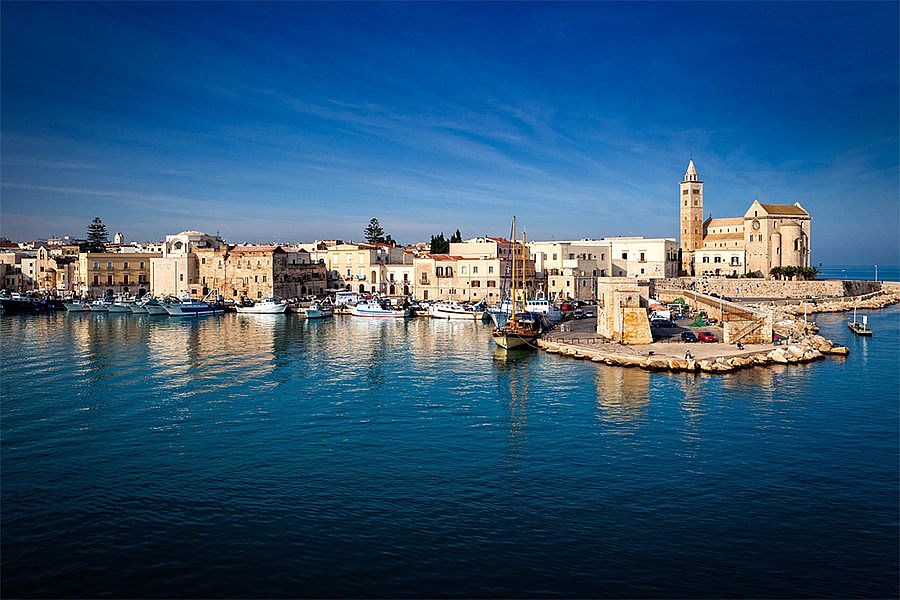 An overlooked gem on Puglia's Adriatic Coast is Trani, a beautiful place worth visiting.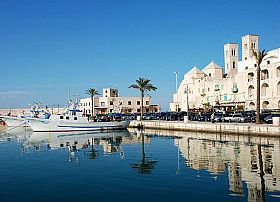 Molfetta suns itself on the Adriatic Sea in Puglia, midway between Trani and Bari.