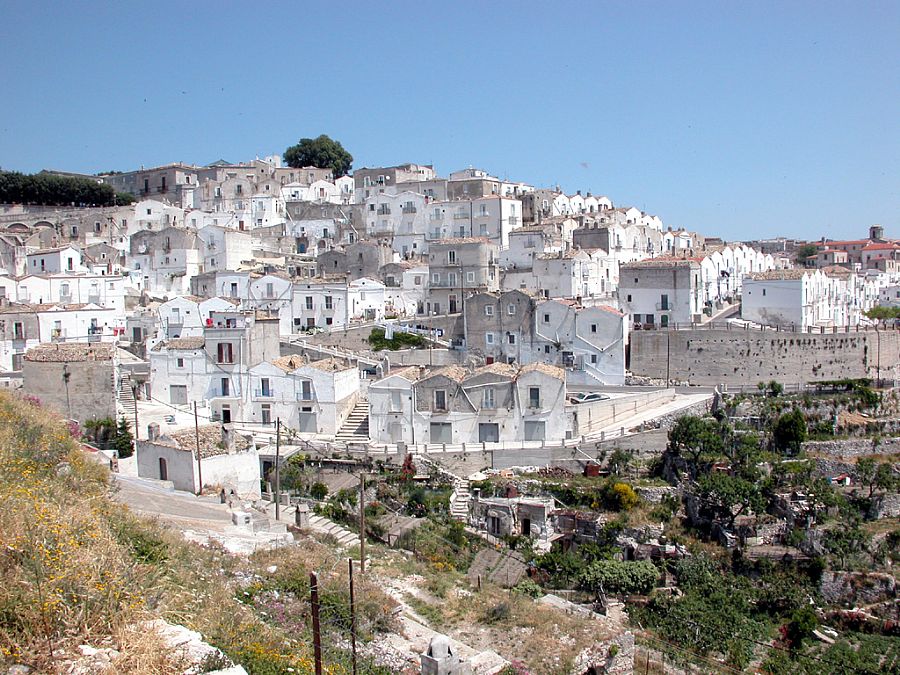 On a hilltop of Puglia's Gargano peninsula, the town of Monte Sant'Angelo was a Norman stronghold that became a popular pilgrimage destination. The town is clustered Arab-style on the hillside with a distinct district called "Junno" where the white-washed single homes are lined up in neat rows, punctuated by low peaked rows. It is quite a sight!
The first settlement grew up around the grotto sanctuary where apparitions of the archangel Michael were reported in the 490s. It quickly became a popular pilgrimage site and a stop-over for Crusaders traveling to and from the Holy Land. The town of Monte Sant'Angelo dates to the 11th century, established by the Normans, though there was a Lombard presence here before that time. Frederick II loved this part of his domain, building and maintaining castles around northern Puglia and Basilicata.
The sanctuary of Monte Sant'Angelo is part of a UNESCO World Heritage Site (see separate travel guide listing). In town, you'll find the remains of the castle and its so-called Torre dei Giganti (tower of the giants), a 59 foot tall octagonal tower built by Frederick II. The baptistry at the cathedral has impressively carved portals. There is an interesting museum called Museo Devozionale that showcases pilgrims' offerings and treasures related to the sanctuary. The Museo Lapidario has Byzantine and Lombard sculptures and engravings.
Another popular spot is the Abbey and Hermitage of Pulsano, about 8 kilometers from the town. It was a pagan temple turned into a church.
The town of Monte Sant'Angelo is in a panoramic position on the Gargano promontory, with views extending over the hills and down to the Adriatic Sea. The whitewashed town is a delight to see and experience!
Been there? Done that? Share your experience and tips!
Haven't visited yet? Have questions about Monte Sant'Angelo? Ask them here!
Explore nearby towns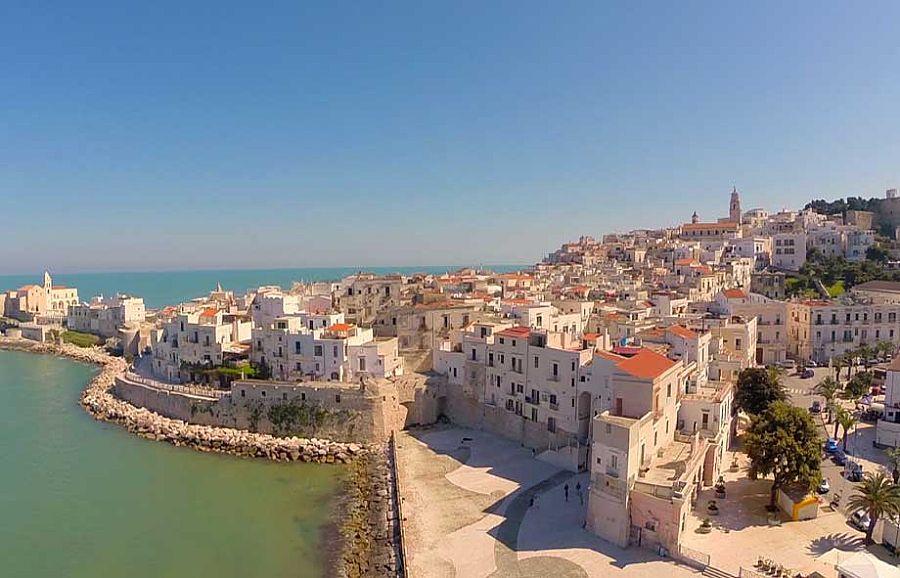 Vieste is called the Pearl of the Gargano, a beautiful seaside town on the little-known Puglian promontory.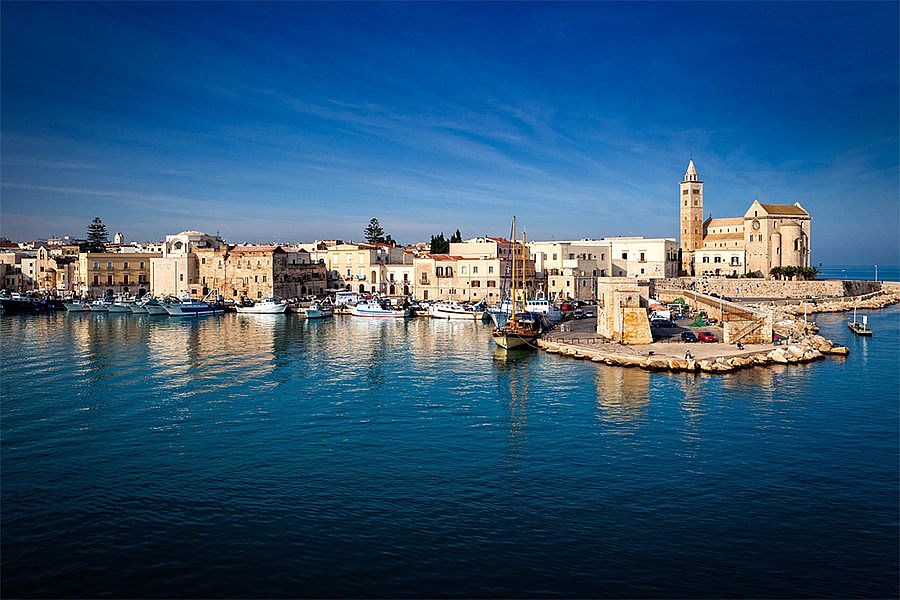 An overlooked gem on Puglia's Adriatic Coast is Trani, a beautiful place worth visiting.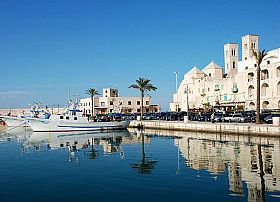 Molfetta suns itself on the Adriatic Sea in Puglia, midway between Trani and Bari.