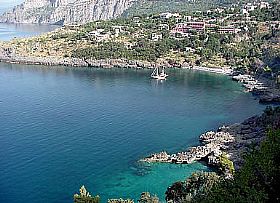 Santa Marina lies at the foot of Mount Tempone in a position that dominates the valley of Bussento and the central coast of the wide Gulf of Policastro, near the southern part of the Cilento and Vallo di Diano National Park.
Santa Marina Policastro is a tourist port built on the ruins of the Greek colony of Pyxus, founded in 471 BC, that became Roman and was renamed Buxentum in 164 BC.
Apart from the scenic and natural beauty, a visit to Santa Marina offers the opportunity to admire the characteristic Old Town: the ruins of the sixth-century castle, the Convent of the Fathers Minor Observant (13th century) and the church of St Rocco.
The center of Santa Marina was founded by refugees from the Byzantine Empire, as a result of iconoclasm. There was founded a church dedicated to St Marina, according to the Orthodox rite, facing east (which is still admirable downtown).
In the year 839, Policastro joined the Lombard princedom of Salerno and suffered Saracen invasions in the 9th century. It was conquered in 1055 by the Norman Roberto the Guiscard, who built the fortress of "castellaro di Capitello" and began to build the cathedral.
Policastro and Santa Marina housed a county, which was held by the illegitimate son of King Ruggero II, Simone. Passed later under the Angevin rule, when the port was expanded and Policastro got further fortified. In 1320, Policastro was attacked and destroyed by the Genoese fleet and came under the rule of the Grimaldi family. In 1397 it was owned by the Sanseverino's, who rebuilt the castle in Policastro (almost destroyed by the English bombing, in 1806) and the walls. In 1496, it passed to the Carafa family.
in the 16th century, Policastro was attacked by Turkish pirates that, according to legend, under the guidance of "Dragut Bass" would have also destroyed the village of Santa Marina. This was later home to a court with adjacent prison. The courthouse and the mansion were located in the same building.
During the Risorgimento the Santamarinesi (inhabitants of Santa Marina) participated in both the shipment of Carlo Pisacane and the Garibaldi's Expedition of the Thousand. During Fascism, Santa Marina was deprived of local autonomy, despite a popular revolt, and again was recognized as free commune only after the fall of the regime.
Among the marvellous local attractions, we must mention the Cave of Bussentino which is fascinating and evocative, and is certainly one of the most important in Campania.
Been there? Done that? Share your experience and tips!
Haven't visited yet? Have questions about Santa Marina? Ask them here!
Explore nearby towns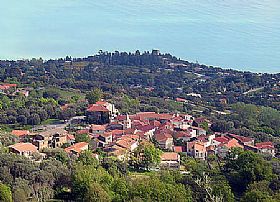 The picturesque village of Ispani rests lazily on the crescent curve of coastline that demarks the Gulf of Policastro.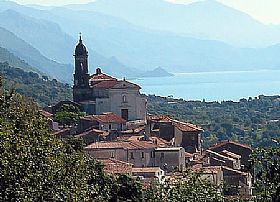 Vibonati occupies a gorgeous spot on the southern end of the Cilento Coast, just before Campania gives way to Basilicata.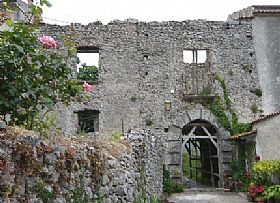 Tortorella is a pretty village perched up the steep hillside from the Gulf of Policastro, in the Cilento National Park.