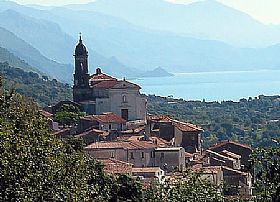 Vibonati occupies a gorgeous spot on the southern end of the Cilento Coast, just before Campania gives way to Basilicata. It sits on the hill with views extending to the crystal-blue Mediterranean Sea. It's a truly beautiful setting.
Like most of the hamlets of the southern shoreline, Vibonati was built on top of a hill as a means of protection. The coastal towns of southern Campania were relentlessly raided by Saracens and pirates, leading the forlorn locals to head for the hills where they built watch towers and defensive walls to ward off attacks. Under the Bourbons, Vibonati became one of the favored summer retreats of Neapolitan nobility. The town hosted Giuseppe Garibaldi on his northward march during his campaign for unification. Some scholars say that Vibonati's original settlement was founded by Phoenician fugitives from Tiro in the 4th century BC. In the 1300s the town was well-known for the skill of its hunters and tanners.
Vibonati and her seaside sister, Villammare, offer the best of both world: a Medieval historic center and a beach resort; a blend of traditional Cilento hill cuisine and fresh seafood delicacies. The upper historic town of Vibonati is wedged between the poetical valleys of Fontana (fountain) and Anfora (amphora). It is cute and compact with a fat, square stone watch tower still guarding its entrance. In contrast, the slim, dome-capped bell tower stands sentinel up above.
The beach town (Villammare) stretches for four sandy, heavenly kilometers with the clear waters of the Mediterranean lapping its borders, while just beyond it along the shore the hills plunge down to the sea. It is a resort getaway but retains its identity as a fishing village. A perfectly preserved tower stands smack in the center of town. There are palms and pines lining the lido, and sea lilies and Neptune grass (posidonia oceanica) growing in the gulf.
Villammare hosts an annual Film Festival each summer.
Been there? Done that? Share your experience and tips!
Haven't visited yet? Have questions about Vibonati? Ask them here!
Explore nearby towns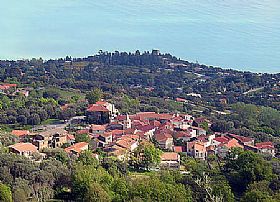 The picturesque village of Ispani rests lazily on the crescent curve of coastline that demarks the Gulf of Policastro.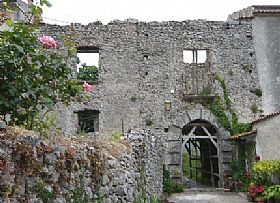 Tortorella is a pretty village perched up the steep hillside from the Gulf of Policastro, in the Cilento National Park.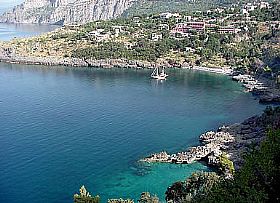 Santa Marina lies at the foot of Mount Tempone in a position that dominates the valley of Bussento and the central coast of the wide Gulf of Policastro, near the southern part of the Cilento and Vallo di Diano National Park.