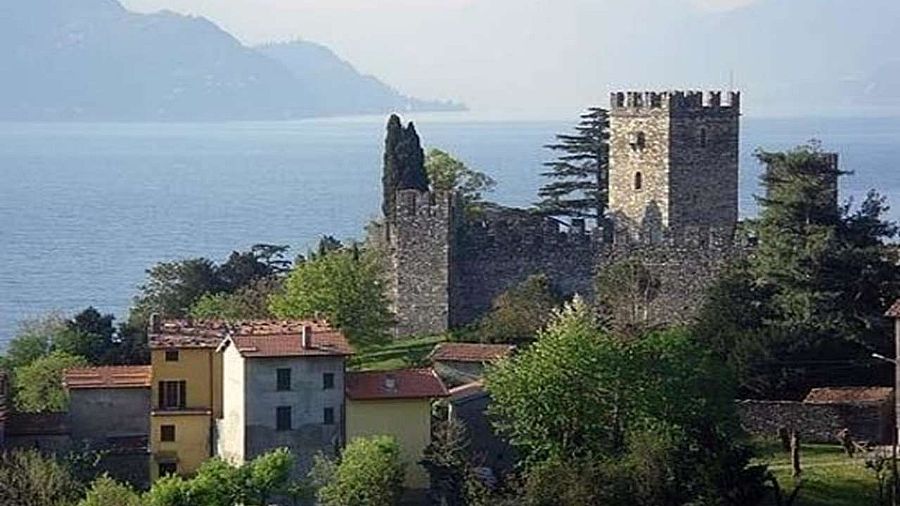 Tiny Rezzonico is a charming village of cobbled streets skirted with historic houses and topped by arches and arcades. Sitting on the side of Mt. Bregnano above Lake Como, it offers excellent vistas and a tranquil, friendly atmosphere. It is a frazione of San Siro, but its roots go back to Roman times originally. It developed in its current form in the 14th century with the Della Torre family, who built the castle. The Milanese dynasty had widespread holdings, and became known as the Della Torre di Rezzonico. The name eventually morphed into just Rezzonico, at least by the 16th century, when one brother, Aurelio went to Genoa, while another, Carlo went to Venice. They were very influential and one of Venice's opulent palaces on the Grand Canal is, in fact, 'Ca Rezzonico.
The medieval hamlet grew up around the castello. A staircase leads down to the pebble beaches on the lake shore. It is perhaps the least-known village of the lake, giving it a sense of tranquility and a slow pace. Enjoy walks in the hills or down to the lake, some sailing or swimming, soaking in the sun at a piazza table, or visit one of the area's villas and gardens, just a few kilometers away.
Been there? Done that? Share your experience and tips!
Haven't visited yet? Have questions about Rezzonico? Ask them here!
Explore nearby towns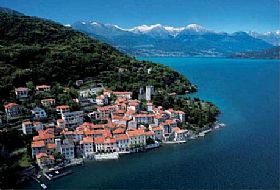 The picturesque town of Santa Maria Rezzonico is clustered along the lake shore at the food of Mt Bregagno.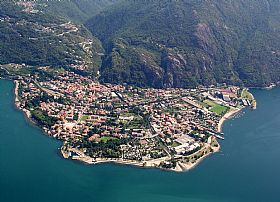 Dervio fans out over a point that juts into Lake Como, on the "right bank" of the lake.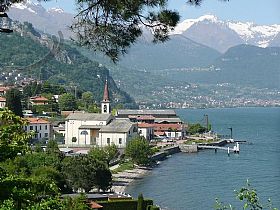 On the western shore of Lake Como, Pianello del Lario is actually a collection of hamlets on the hill that also lead to the lake.