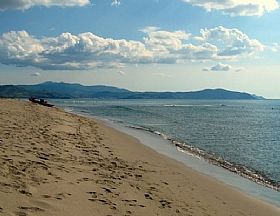 While Paestum is actually the ancient Greek city where you'll find fabulous temples and ruins of that culture, it is also part of a modern city. Administratively it is under the city of Capaccio, but the entire zone is generally and commonly referred to as Paestum, which can create a bit of confusion sometimes.
Paestum is technically the archeological park, a large swath of land that includes the incredible remains of the once-mighty civilization that settled here and created Magna Grecia. The ancient city is a UNESCO World Heritage Site and a must-see when you're in the area as it showcases the best preserved Greek remains on mainland Italy. Capaccio-Paestum is a wide zone that encompasses the sandy lengths of seaside beaches, the agricultural plains, the archeological zone, and the hillside rising to the east.
To clarify some of the confusion: Capaccio is the town on the hill, sometimes referred to as "Capaccio Vecchia", established up and away from the malarial plains and coastal Saracen attacks. It was destroyed in the Middle Ages by Frederick II and rebuilt under the Kingdom of Naples. Capaccio is the administrative town for the area, which is usually called Capaccio-Paestum.
Capaccio Scalo is the town on the plains where the train station is located, between the fertile fields, the pine forest, and the sea. This is the area most commonly referred to as Paestum, where there are many restaurants, shops and services. Most establishments here merely say "Paestum" as their location because they are in the vicinity of the ancient city of Paestum.
Paestum is, therefore, a blend of ancient and modern where you'll find great stretches of fine sandy beaches with accompanying entertainment and eateries. This is also the primary area for the prized mozzarella di bufala and you will find plenty of places to buy the delectable fresh cheese and even watch it being made. We recommend Barlotti and Vannulo but there are many other excellent caseifici wherever you go. The wine here is good, too - Paestum IGT includes white and red vintages produced from grapes grown right here; Paestum is also included in the Cilento DOC zone. You can visit some wineries while you're in the area.
Capaccio-Paestum is the northern entryway to the Cilento National Park and Cilento Coast. From here, to the south, you'll start off with Agropoli and then the curves and folds of the mountains that lead to the sea increase and lead to the heart of the Cilento, a land rich in tradition, natural beauty and unspoiled seaside.
Been there? Done that? Share your experience and tips!
Haven't visited yet? Have questions about Paestum-Capaccio? Ask them here!
Explore nearby towns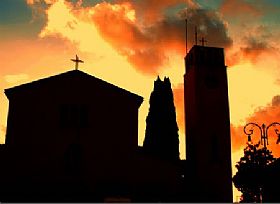 Capaccio is perched on the hill between the mountains Soprano and Sottano.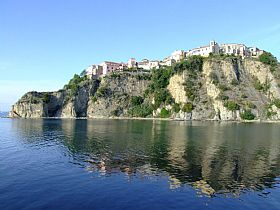 Agropoli is the gateway to the Cilento National Park, and is the largest and liveliest town in that area.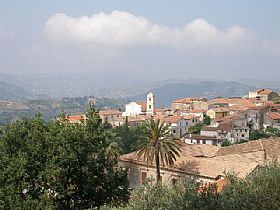 Ogliastro Cilento is a quaint town in the hills overlooking the sea.