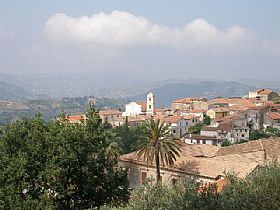 Ogliastro Cilento is a quaint town in the hills overlooking the sea. It shouldn't be confused with Ogliastro Marina, which is a seafront village, also in the Cilento, south of San Marco di Castellabate. Ogliastro Cilento has a panoramic position above Agropoli, close to the city but tucked away in peacefulness with cobbled streets and the reminders of by-gone ages in its aged palazzi and narrow lanes.
Its name comes from oleastrum indicating the olive groves that dot the hills and produce an excellent quality olive oil. Its history is connected to Agropoli, the Magna Grecia whose name derived from "acropolis". The beautiful Trentova Beach is just a few minutes away, and a few more miles up the road is Paestum, with its astoundingly preserved Greek temples. The gem of Castellabate is a short distance to the south, making Ogliastro Cilento a central spot for enjoying the Cilento.
During the Middle Ages it was a feudal estate that was passed around among different noble families until 1556, who adorned it with different palaces and public buildings. You'll see the evidence of these families in the architectural details and crests. There are a handful of churches and shops, and the bigger stores of Agropoli are easily reached. The Convent of San Leonardo offers beautiful views from its crumbling shell. The church retains 4 statues linked to a local legend: Originally, they say, there were 12 statues called santucci; in 1652 it was decided that they would be removed and installed in the church in Lustra. Four of the saints rebelled at the thought and became suddenly too heavy to be lifted, thus thwarting their transfer to Lustra, and here they still remain.
The area is known for its olive oil, but you'll also notice the abundance of fig trees scattered on the hills, which produce the prized white fig, the fico bianco del Cilento, which grows only here. Try them fresh, or dried and covered in chocolate! The food is classic Mediterranean, with an emphasis on homegrown produce, local seafood, and hill cuisine using the cured meats and sausages produced by hand in the interior towns of the Cilento National Park.
Been there? Done that? Share your experience and tips!
Haven't visited yet? Have questions about Ogliastro Cilento? Ask them here!
Explore nearby towns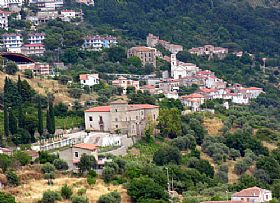 The pretty town of Torchiara is located in the heart of the Cilento National park, a land full of beauty and historic traditions.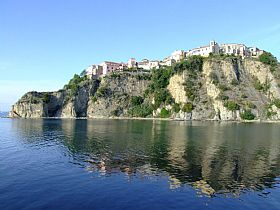 Agropoli is the gateway to the Cilento National Park, and is the largest and liveliest town in that area.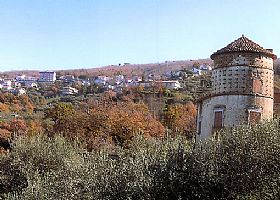 The little town of Laureana Cilento is part of the Cilento National Park, overlooking the most fascinating tourist attractions of the Cilento coast, such as Agropoli, Castellabate and Paestum.