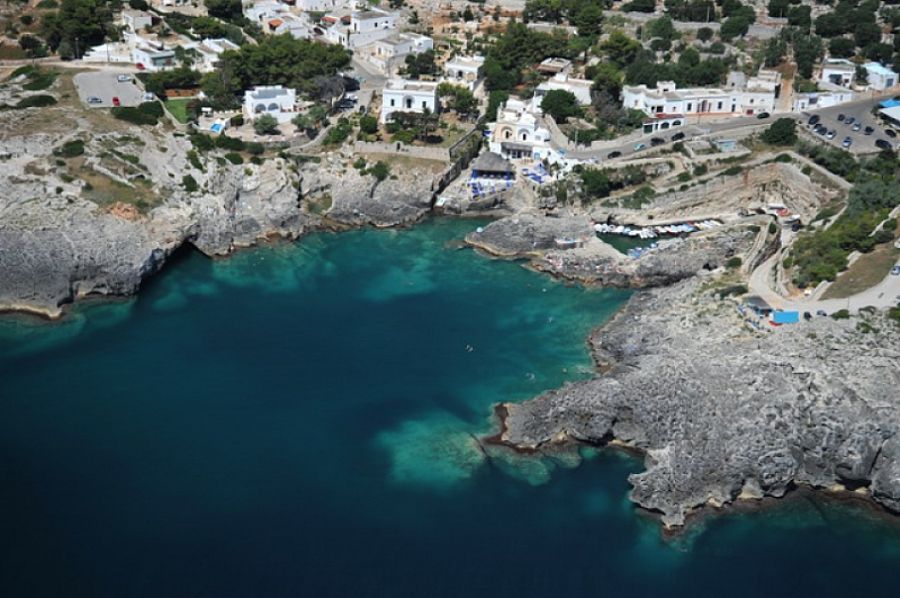 Along Puglia's southly Adriatic coast, the rocky reefs highlight the intense blue of the water at Marina di Novaglie.The area saw ancient settlements by indigenous people and by the Greeks. Few traces remain now. The more recent history of basilian monks in the 9th century did leave some marks, most notably in caves that were used as rock churches. A few inscriptions can be seen in the area of the port. The area was prone to raids by Saracen pirates, but the caves and rocks also allowed hidden surveilance by the population to launch their own defensive attacks. During WWII the same landscape was used as a watch point. At Punta Rossa there is still a cement bunker that was used for coastal surveillance.
Since then, the area has become primarily a summer resort and fishing village. There are few sandy beaches as the coastline is rocky but between Punta Rossa and Punta Pizzo you'll find a sandy area to enjoy the water. The best way is take a boating excursion (or rent a boat) to enjoy the many sea grottoes and incredibly clear water. Walkers will enjoy the path called the Cipolliane trail, that starts where Via Vespucci ends, and takes you over the reefs to the Grotta Cipolliane.
Marina di Novaglie is administratively under Alessano, and that main city, along with Corsano, offer loads of services, dining, stores and cafes. Marina di Novaglie is a short drive from Santa Maria di Leuca, at the very tip of the heel.
Been there? Done that? Share your experience and tips!
Haven't visited yet? Have questions about Marina di Novaglie? Ask them here!
Explore nearby towns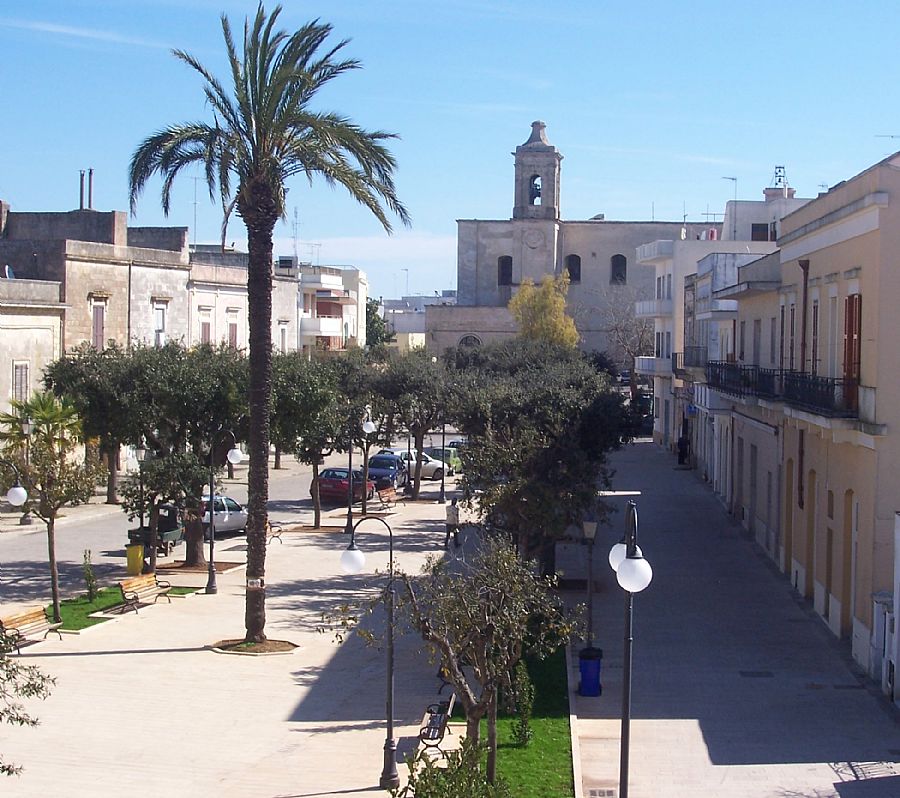 A town of low buildings built on a "high" spot above the sea, Gagliano del Capo provided protection from coastal raids.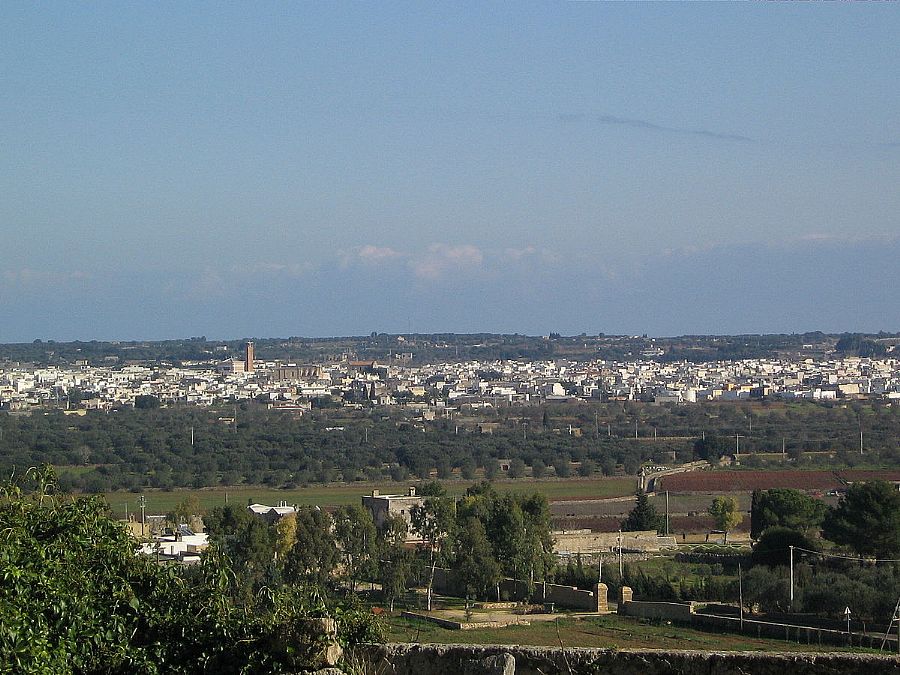 With an inland location for protection and an agriculture-based economy, the sleepy town of Corsano is near the sea but retains its Puglia close-to-the-land roots.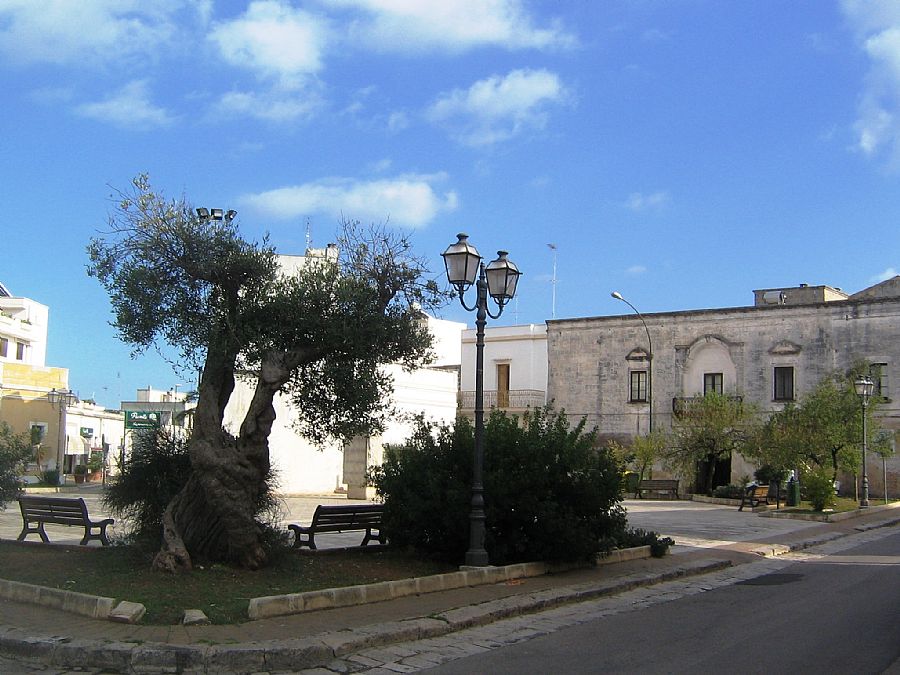 Situated in southern Puglia near the tip and sitting between two seas, the town of Castrignano del Capo is actually an extensive territory that also takes in Santa Maria di Leuca, too.