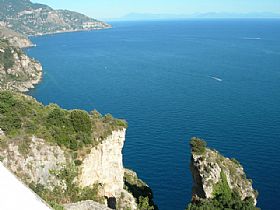 Colli di Fontanelle, hamlet of Sant'Agnello, is located on top of the Sorrento Peninsula hills. Its name derives from the dozens of water springs that there were in ancient times.
Colli di Fontanelle is popular for the charming panoramas: from the main square Piazza Carlo Sagristani, at 318 metres above sea-level, you will admire the beauty of Sant'Agnello, Piano di Sorrento and Meta, with the Gulf of Naples on the background. Southwards there is a splendid view of Gulf of Salerno and Archipelago Li Galli, composed by three wonderful small islands: Gallo Lungo, La Rotonda and Briganti. Passing for these islands, according to the legend, Ulysses asked to be tied to the mast of his ship, to not be tempted from the captivating voices of the Sirens, whose songs seduced sailings and induced them to crash into the rocks.
The main church, Parrocchia della Natività di Maria Vergine was built on the remains of an old chapel, and dedicated to the Virgin Mary Nativity: it is a baroque style construction, with one nave. The church is located in a charming position, on the top of the hill, towards the underlying villages and the blue sea.
The highest point of the village is Picco Sant'Angelo, at 465 metres: famous for a timber-wood Holy Cross, substituted at the beginning of 1900 with a iron one (made by volunteer believers, which carried the cross to the peak, piece by piece, on back of donkeys and welded it on the site).
"Mostra Mercato dei Prodotti Tipici" town festival
In September, at Colli di Fontanelle there is a town festival to promote the typical agricultural products of the area. The festival lasts three days, where you will have the opportunity to taste local grapes, hot chilly peppers, aubergines, olives, tomatoes, liqueurs, dairy products, pumpkins, figs and other gluttonous specialities, as well as handicraft products.
It will be good fun even for your kids: children are welcome to play with rabbits, piglets and chicks, in a sweet country atmosphere.
Been there? Done that? Share your experience and tips!
Haven't visited yet? Have questions about Colli di Fontanelle? Ask them here!
Explore nearby towns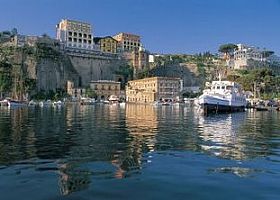 The worldwide renowned Sorrento Coast offers another unique beauty: the village of Sant'Agnello.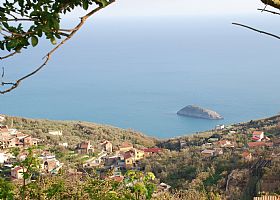 Torca, splendid hamlet of Massa Lubrense that counts no more than 1000 inhabitants, lies on a stunning slope overlooking the whole Gulf of Salerno at 350 metres above the sea.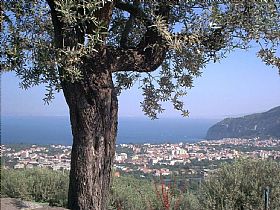 Piano di Sorrento, historically known as "Planities" because of the flat area on which it is built, is located just next to Sorrento.