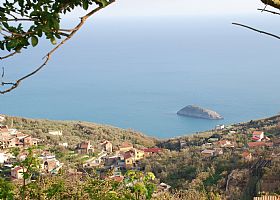 Torca, splendid hamlet of Massa Lubrense that counts no more than 1000 inhabitants, lies on a stunning slope overlooking the whole Gulf of Salerno at 350 metres above the sea.
We don't have specific information about its toponym, and all we can say about this wonderful small plot of land is about its suggestive landscape and panoramas.
Torca is internationally renowned for the amazing representation of Christ's Nativity Scene, one of the most eagerly awaited and attended Christmas events in the south of Italy. It is the fruit of an intense work of volunteers that, from the month of October, lend their work for free to build the village and prepare the costumes.
The traditional representation involves more than 200 people among elderlies, youth and children, making them work together, being an occasion to show human solidarity and brotherhood. Far away from the metropolitan flashes of Christmas decorations, the soft torchlights give the narrow alleys and ancient buildings that magic simplicity and old fashion atmosphere in which you must feel more kind-hearted, at least a little bit! ;-)
You'll find women working with hand looms, milkmen preparing cheese, shoemakers, young spinners carding the wool, simple life springing up all over the village with real fun and flavour of antiquity. Everything seems to be lost in time and you'll feel part of a rural world.
The sheeps bleating announce the arrival at the grotto, where you'll see young shepherds giving rabbits, cheese and meat as gifts to the Infant Jesus.
At the end of the characteristic tour you must try the typical "zeppole" accompanied by some good local wine.
Been there? Done that? Share your experience and tips!
Haven't visited yet? Have questions about Torca? Ask them here!
Explore nearby towns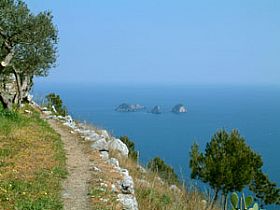 Sant'Agata sui Due Golfi is nationwide famous for sweeping panoramas and great number of trekking routes.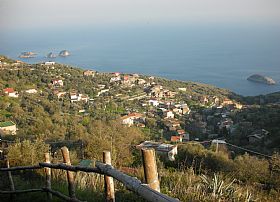 Metrano is a wisp of a hamlet housing only 300 inhabitants high in the hills of the Sorrento Peninsula.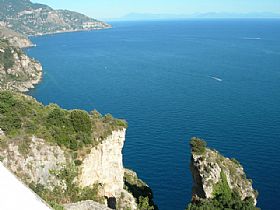 Colli di Fontanelle, hamlet of Sant'Agnello, is located on top of the Sorrento Peninsula hills.