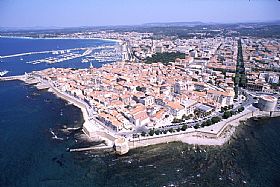 Alghero is a vibrant Sardinian city, big enough to have an airport and services, but with a charming and buzzing historic center. It has an urban area with 44,000 residents who maintain the Catalan traditions and language of their ancestors. Here you'll see the Spanish influence in the architecture and easy-going attitude. Alghero has ancient roots going back to the pre-Roman Nuraghe people. It was under the domination of the Republic of Genoa and the powerful Doria family built the fortress and enriched the town in the 1100s. It was fought over by the Republic of Pisa but was then captured by Catalonian King Peter of Aragon in the 1300s after a months-long siege. The castle was strengthened and the town reinforced with walls and a defensive system. The King of Aragon enacted strict measures, requiring all visitors to pass through two gates to enter and declaring that no non-Catalan could remain in the city overnight.
Today's Alghero has a beautiful and unique historic center thanks to this history, exotic and exciting. Landmarks abound with a skyline that boasts seven towers and a beautiful seaside piazza and promenade along the bulwarks that is filled with restaurants and bars. There are many things to see here, including the Public Gardens (giardini pubblici), the Piazza Civica with its palaces, shops and street performers, and the Piazza Sulis, a seafront hang-out that leads to the bastions walkway on one side, and the seafront promenade called Lungomare Dante on the other. Throughout the historic center are medieval cobbled lanes teeming with life, shops, cafes and ornate palaces. The Torre di San Giovanni hosts art exhibits while the old gate Porta a Terra is home to a multi-media museum on the history of the city, with a panoramic terrace offering 360-degree views.
The church of San Michele is unmistakable with its majolica dome, while the church of San Francesco is an austere Gothic-style wonder that hides an incredible altar decorated with statues and a peaceful, beautiful cloister that is outlined in intricately-carved archways. The Cathedral of Santa Maria has an octagonal tower, along with towering columns that reach up two stories in the interior. There are several museums worth visiting, including the Mare Nostrum Aquarium and the Coral Museum.
Outside town is the Grotta di Nettuno (Neptune's Grotto), a natural sea cave that is a jaw-dropping wonder of stalactites and stalagmites, reachable by a nice boat ride or a grueling climb down (and then back up!) 660 steps from the road. It is located within the Capo Caccia Marine Protected Area. Outside Alghero are also archeological areas that comprise the prehistoric Nuraghe structures, at Nuraghe Palmavera and Sant'Imbenia.
Alghero is one of Sardinia's primary cities, located on the northwest part of the island, not far from Sassari. It is along what is called the "coral riviera" for the abundance of that marine formation. There are lots of beaches and boating opportunities in this area, with avid sailors and sportsmen flocking here.
Been there? Done that? Share your experience and tips!
Haven't visited yet? Have questions about Alghero? Ask them here!
Explore nearby towns
On Sardinia's northern coast, the town of Castelsardo has an ancient history and inspiring beauty, named among the most beautiful towns in Italy.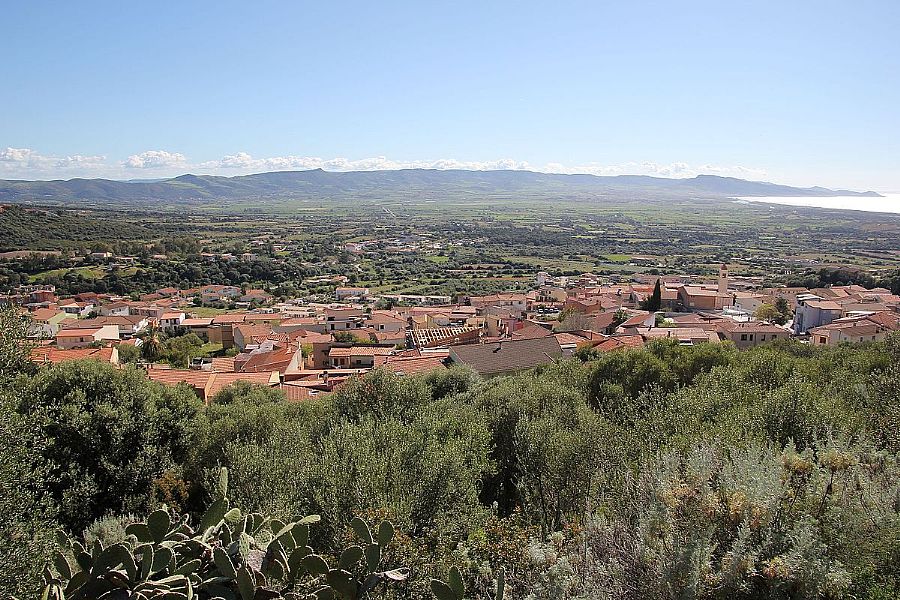 Located just south of the glittery Costa Paradiso, Badesi is more than a beach town, it is also labeled a wine town.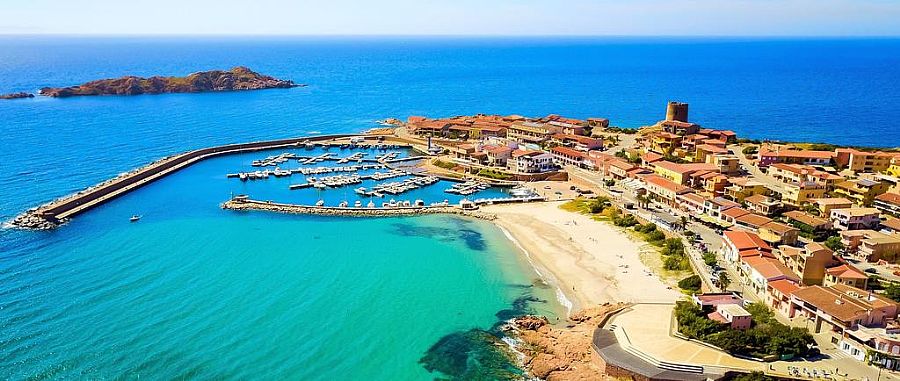 On Sardinia's stunning north coast, Isola Rossa encompasses an arch-shaped bay with white sand beaches, red rocks and verdant green low hills.