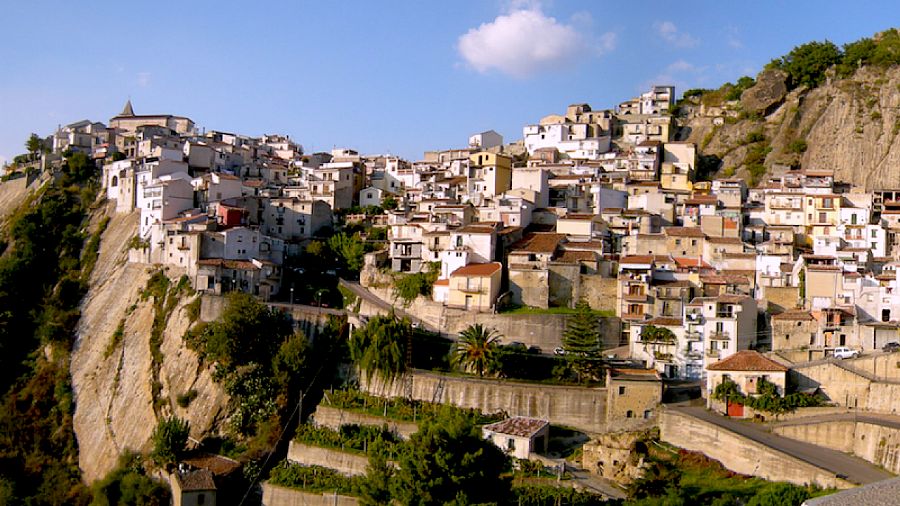 While the name may not be familiar, the scenery of this town certainly is, having been immortalized in films. In fact, it doesn't look much different now than when Francis Ford Coppola came here to film scenes for his massively well known movie, The Godfather. (While auspiciously they are in Corleone, that town was already too modern for the director's visions of the village he wanted to portray.)
Motta Camastra is still an old world oasis stopped in time, sitting on its rock ridge. There are about 800 people, in the centro storico and in the two hamlets that are part of the town's district, Fondaco Matta and San Cataldo. Despite its seemingly remote feel, it is only 20 kilometers from Taormina, and only 13 kilometers to the coast. The town of Francavilla is just a few minutes away, with more services, shops and restaurants to enjoy (though Motta Camastra and Fondaco Motta have convenient choices, as well.)
This is a place to get away and see rural life and rhythms, where agriculture is still the mainstay, and traditions are still kept stringently. The name derives from "motta" meaning military building and a Greek word, Kamastart, a Phoenician divinity; the word more commonly refers to a chain, referring to the iron chain that held a copper pot over the fire, that is, a cooking pot.
The church of Annunziata has Norman origins, opened in 1161. With a simple interior adorned with a few nice paintings, it is a lovely spiritual space. The remains of the castle are intriguing, with ruins that include Arabesque-type pointed arches. Enjoy the panoramas from Piazza Roccamare (with views that do sweep from rock to sea, as the name implies). Meander around the town and the countryside, seeing what Coppola did when he chose this place for his famous film.
The most famous sight is nearby - the natural wonder known as the Gole dell'Alcantara, the canyons of the Alcantara River. It is a lava-basalt canyon created from erosion through thousands of years. The magma flowed into the river and, immersed in the water, cooled quickly and produced a particular characteristic known as basalt columns. The canyon is about a half-kilometer long at the narrowest section of the river.
There are some noteworthy annual events here, including the October Festa della Noce, or walnut festival, the only one of its kind in Sicily, and a festival that draws thousands of folks from around the island to experience. There is autumnal Festa della Vendemmia, or festival dedicated to the grape harvest. And in February, the feast day of San Biagio is a big deal, too.
Been there? Done that? Share your experience and tips!
Haven't visited yet? Have questions about Motta Camastra? Ask them here!
Explore nearby towns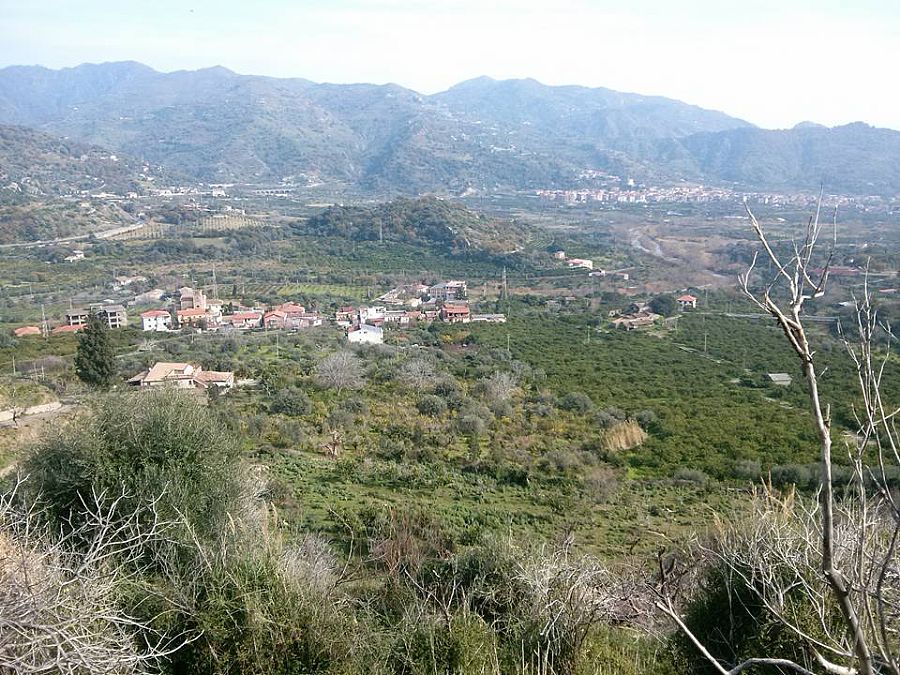 Located in the Valle dell'Alcantara, Mitogio is an agricultural village that is a frazione of Castiglione di Sicilia, in the Catania province.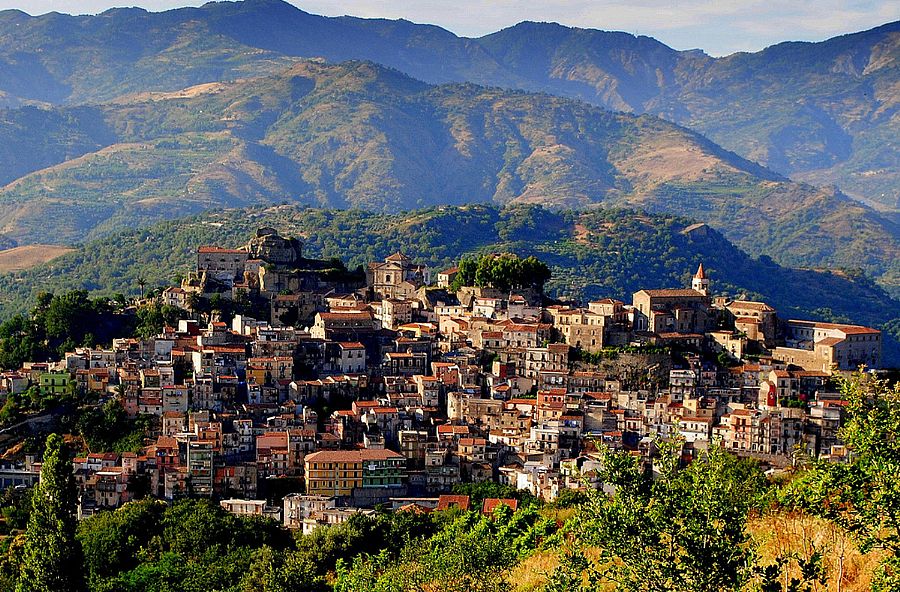 Listed as one of the Borghi Piu' Belli d'Italia (most beautiful villages) pretty much guarantees that you will like the ambiance of Castiglione di Sicilia.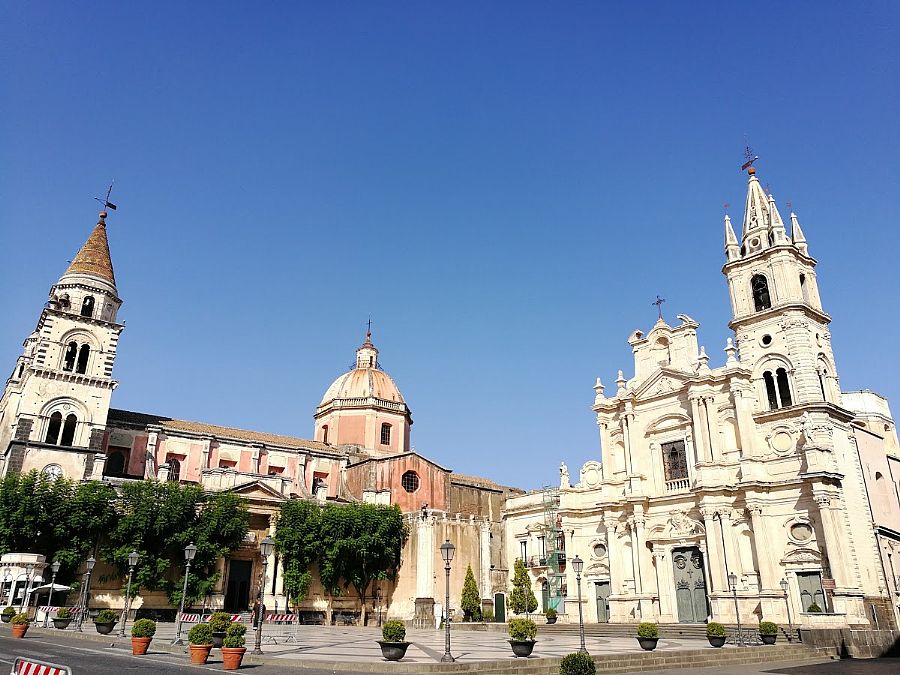 In the hills below Mt Etna, Piedimonte Etneo is a town suspended in time as well as between the mountains and the sea.