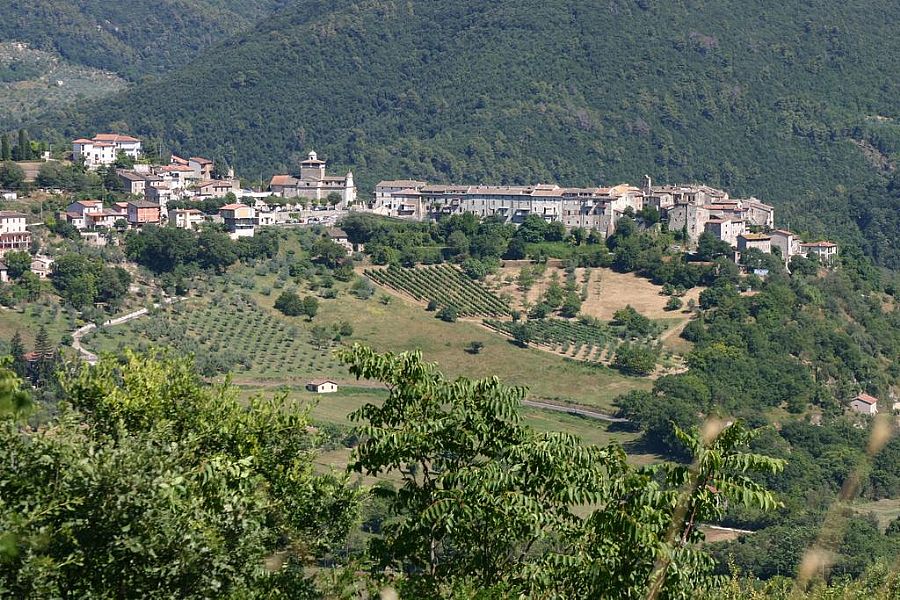 A medieval hamlet on a hill above the Valnerina river valley, its history goes back to the 11th century. When nearby Collestatte castle was destroyed, some of the families moved here. That castle was destroyed in 1264 during the Guelph-Ghibelline wars, but a hamlet was founded by a handful of families in 1271 and became a feudal estate of the Orsini family. In 1586, Corradino Orsini, the Duke of Bomarzo, gave the town its heraldic coat of arms and the name Turris Ursinae. It stayed under the domain of the Orsini family until 1640, then passed among various lords. In 1927, Torreorsina came under the jurisdiction of the city of Terni, and is still a frazione.
The hamlet keeps its charming Old World atmosphere, along with the ancient town gateways and the pretty Torre Orologio clock tower. It's like stepping back in time as you walk through the arched gateways to the old town. The church of Santa Maria Assunta was built in 1580, while the church of San Rocco has paintings from the 1500s and 1600s. The town celebrates San Rocco and San Teodoro with festivities.
Another interesting local feature is the Fluvial Park of the Nera River, established in 1995. It includes a spectacular series of waterfalls, along with walking paths and green space.
Been there? Done that? Share your experience and tips!
Haven't visited yet? Have questions about Torreorsina? Ask them here!
Explore nearby towns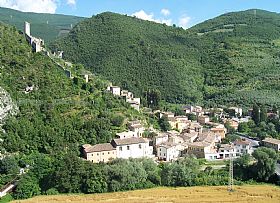 In the Valnerina river valley near Terni, Ferentillo stands in Medieval style surrounded by protective walls.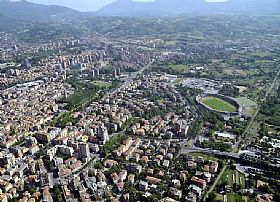 Terni was called "the Italian Manchester" in the late 19th century (in the middle of the Industrial Revolution) and it owes its current look to the establishment of large industrial enterprises, and important hydropower productions.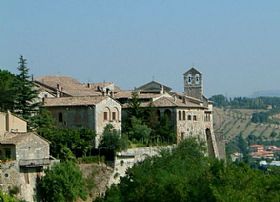 The medieval hamlet of San Gemini, close to Terni and Narni, lies on a hilly landscape spotted with torrents and valleys, where a long time ago it was a Roman settlement.