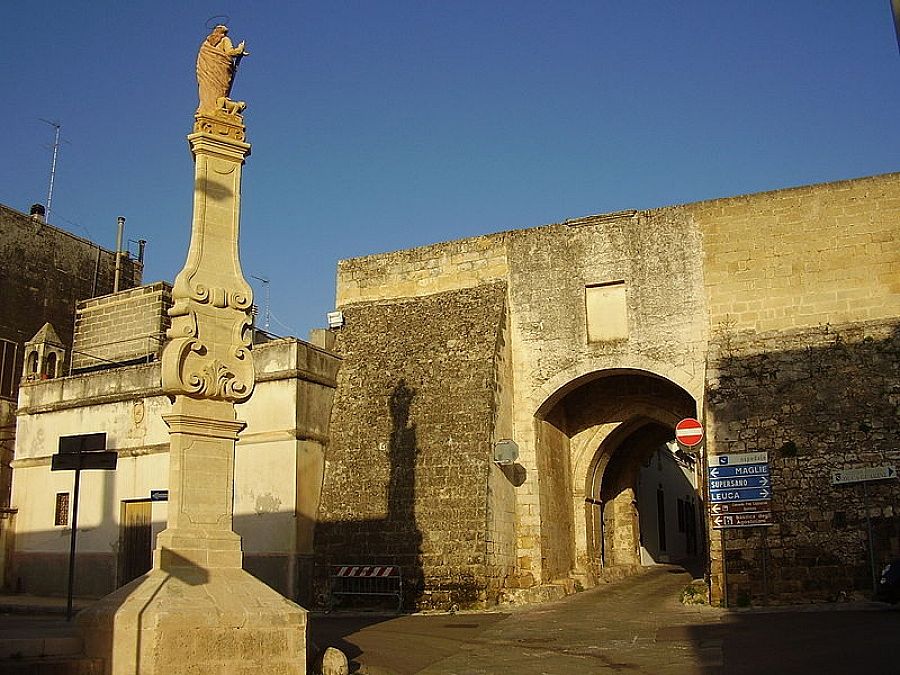 Sitting in south central Puglia, Scorrano is sleepy town that holds some beautiful monuments. The city's founding goes back to the Roman era when the land was granted by the emperor to centurion Marco Emilio Scauro for his faithful service. Other lands were given to veterans of the Roman legions. With the fall of the Roman Empire, Puglia's Salento was colonized by the Byzantines, then it fell to the Normans, before becoming a land of feudal estates dominated by lords for several centuries. While it became a comune in the Roman period, there is more ancient presence, as evidenced by the two menhir in the countryside nearby. The Greeks also colonized the area and marks and artifacts of Greek civilization are still abundant throughout Puglia.
Scorrano is about 38 kilometers from Lecce, and has several beautiful Baroque churches and palaces, a style that became particularly popular in Puglia. You'll want to see the Ducal Palace, Palazzo Frisari. The churches include the lovely main church dedicated to the town's patron saint, Santa Domenica, constructed in what is locally termed "masseria Baroque" style. But the church of the Cappuccini, the Convento degli Agostininiani, and the Madonna della Luce are all worth viewing, as well. The ancient city gate is still intact, too, known as Porta Terra.
Scorrano is an agricultural town but has a lovely atmosphere. While it's a rather sleepy place most of the year, summer brings street parties and food festivals, but none is more popular or acclaimed than the patron saint festival, which is essence a Festival of Lights. To honor Santa Domenica a massive light display illuminates the July nights for five days running, unmatched anywhere in Italy.
Been there? Done that? Share your experience and tips!
Haven't visited yet? Have questions about Scorrano? Ask them here!
Explore nearby towns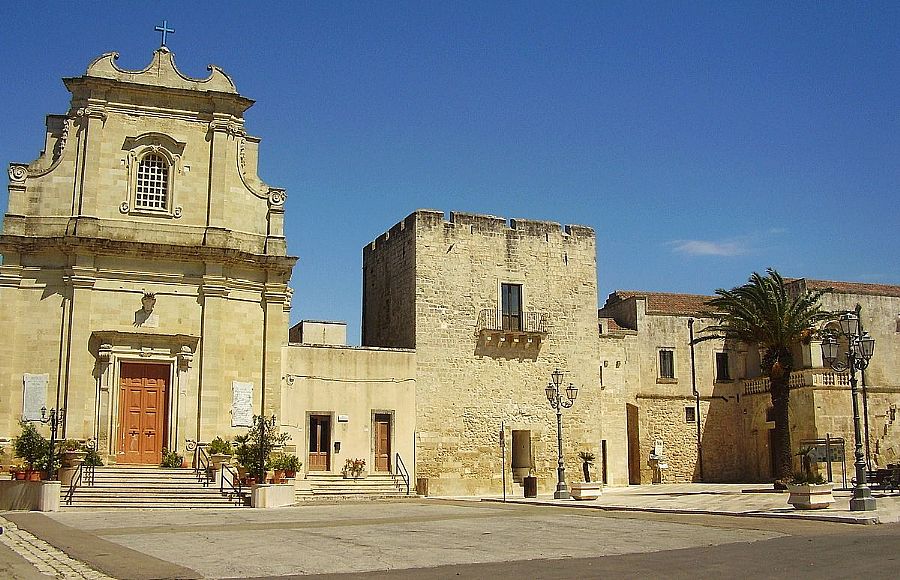 In the sun-drenched Salento zone of Puglia, Poggiardo rests about halfway between Lecce and Santa Maria di Leuca at the tip of the heel.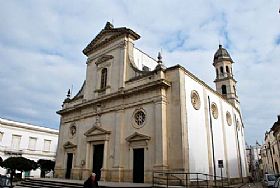 Cutrofiano sits in the middle of Puglia's Salento area, in the heel of the boot.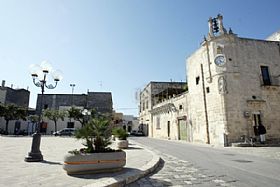 Located among the olive groves of Puglia's Salento, Spongano retains its rural character while being just a few minutes to the Adriatic Sea.