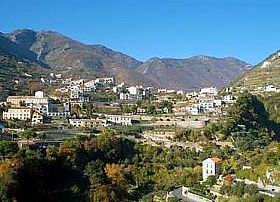 Located a a short walk from Ravello below the Lattari Mountains, Scala faces the Valley of Dragone. The village sits at 360 metres above the sea level and is the oldest town on the Amalfi Coast. It was founded in the the 4th century BC by Romans shipwrecked while going to Constantinople. Scala took part in the fortunes and fall of the Maritime Republic of Amalfi and, as many other towns around the Amalfi Coast, it reached a degree of splendour thanks to the great number of marvellous buildings and churches.
Unfortunately, a rivalry with Ravello and sacking by Pisans in the 12th century caused its gradual decline. The Duomo, built in honour of St Lawrence (San Lorenzo) is a singular monument; the original Romanesque structure was totally restored in the 17th century, keeping the ancient portal. Inside stands a mosaic-decorated pulpit and a group of ornate wooden sculptures dated back to the 13th century above the high-altar, representing a Crucifix, the Virgin and St John. There are other beautiful surprises inside, but we won't give you spoilers!
Walkers will love Scala, from here you can enjoy many lovely walks to the area's beautiful towns, like Santa Caterina, Campoleone, Campidoglio, Atrani, Minuto and Pontone. Footpaths also reach Ravello, and Amalfi along the enchanting Valle delle Ferriere.
There is a charming chestnut wood surrounding the town, which is just a perfect point of interest for mountain and horse-riding enthusiasts. You can get in the saddle for a ride on horseback at the maneggio stables Lo Sperone. In these amazing green spaces you will feel the sea breeze blending with forest scents.
Staying at Scala, you will have the great opportunity to enjoy the outdoors of the hills and mountains as well as the sea. The Auditorium Ferrigno is one of those used for the famous Ravello Festival.
The village is enhanced by the 18th-century fountain in Piazza Municipio, as well as the Church of the Annunziata, the oldest on the Amalfi Coast.
Been there? Done that? Share your experience and tips!
Haven't visited yet? Have questions about Scala? Ask them here!
Explore nearby towns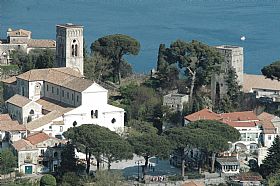 Ravello is one of the most charming towns on the Amalfi Coast.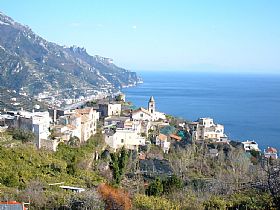 Torello sits below Ravello, overlooking the entire Amalfi Coast.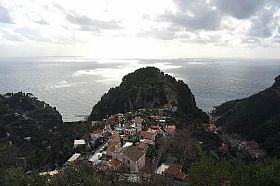 The hamlet of Pontone is officially part of Scala, in the hills above Amalfi.