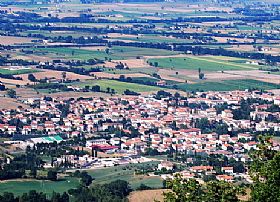 A mostly-modern town in a valley location with some historical buildings, San Giustino is nearly on the border of Umbria and Tuscany. It was named for a Roman soldier martyred here in 303 AD for his conversion to Christianity. It was populated in the Roman era but Bronze Age finds in the area, specifically at Monte Giove, Le Capanne and Panicale, show that it had prehistoric roots.
San Giustino became the feudal estate of the powerful Bufalini family, then passed between the French and Papal States before gaining indpendence in 1828. The spectacular Castello Bufalini is the central focal point for the town. The brick-built citadel was constructed to defend the boundaries of Citta' di Castello but was transformed for the Bufalini into a noble residence. It retained the corner towers while adding arcades to turn it into a patrician villa. The gardens are outlined by cypress and rimmed with other trees, and contains a shrubbery maze. There is an attractive old town centered around the castle.
The neo-Gothic church dedicated to the town's namesake of San Giustino is built over the remains of an earlier church from the 11th century. The Museum of Tabacco showcases the importance of the plant that was cultivated here since the 1600s, brought by the Spanish. Villa Graziana is a Renaissance villa, while Villa Cappelletti is a neoclassical residence surrounded by a park with ponds on the Colle Plinio.
The hill that rises behind San Giustino is called Colle Plinio, named for the Pliny who was from here. The remains of his home are there. The area is a peaceful countryside of typically Tuscan and Umbrian scenery of rolling hills, woods, cultivated fields and diffused golden sunlight.
San Giustino sits just outside San Sepolcro, literally on the line between Umbria and Tuscany. It is near Citta di Castello, Arezzo and Perugia, while interesting towns like Cortona, Gubbio and Castiglion Fiorentino are also in easy reach.
Been there? Done that? Share your experience and tips!
Haven't visited yet? Have questions about San Giustino? Ask them here!
Explore nearby towns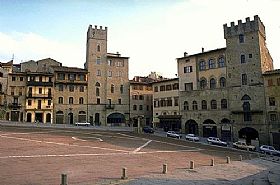 The border town of Sansepolcro is an underrated gem.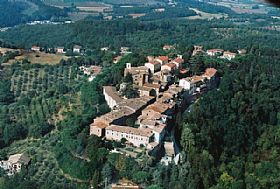 The hamlet of Fighille rests right where Umbria meets Tuscany.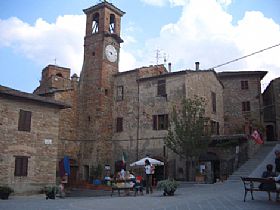 Citerna is a charming Umbrian town that sits right at the border where it bumps up with Tuscany.