San Felice Circeo sits on a promontory that juts into the Mediterranean Sea, about midway between Anzio and Gaeta. It rises about the low outcrops that rest lazily on the shore between long, flat stretches of beach and offers fabulous views, especially enchanting at sunset. The promontory is part of the Parco di Circeo, a national park that encompasses five environmental zones: the rocky promontory; a costal dune; a wetlands with 4 lakes; forest; and the uninhabited island of Zannone. The jagged coast is pocked with natural caves. Trails lead to the grottoes as well as to the high point above the sea. A white lighthouse still stands sentinal to protect sailors from crashing on the rocks. The area is sprinkled with medieval era towers that once guarded by land from perils by sea.
San Felice Circeo is a bustling town. There is a spacious central piazza along with loads of restaurants, coffee bars, pizzerias and some nightclubs. The town is tidy and attractive with palm and pine lined streets. The Torre dei Templari (Tower of the Templar Knights) now houses the tourist office and a museum. The Palazzo Baronale, once the home of Lucretia Borgia, is now home to city hall. The town is tied to the sea, and retains a boat marina and beautiful beaches. You can also reach the coves and caves for secluded summer fun. Water sports are popular, including snorkeling and wind surfing.
Be sure to try the seafood specialities, and wash it down with the local white wine, a dry moscato. San Felice is near other popular destinations like Gaeta, Terracina, Fondi and Itri.
Been there? Done that? Share your experience and tips!
Haven't visited yet? Have questions about San Felice Circeo? Ask them here!
Explore nearby towns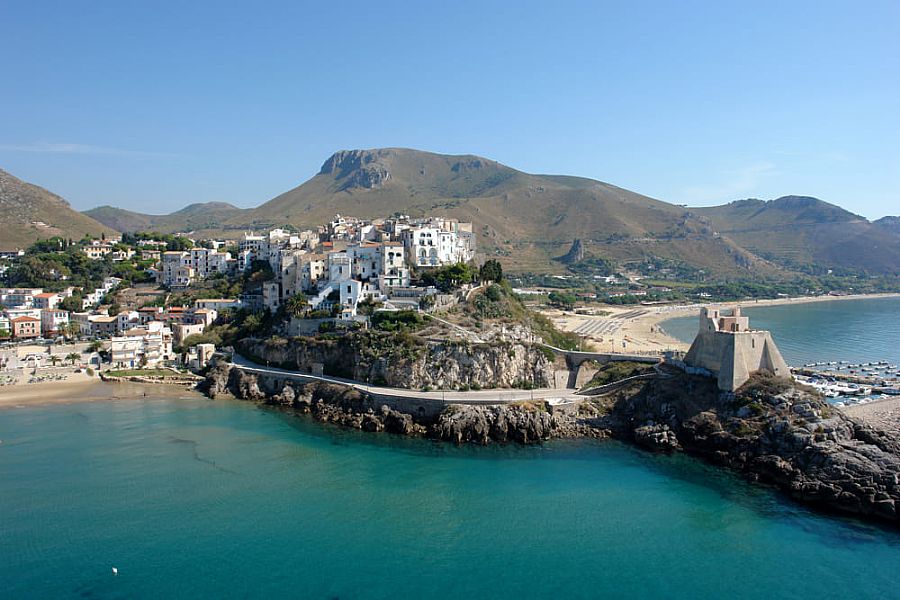 A beautiful coastal town on a hill above the sea near Gaeta, the old town is a charming warren of lanes.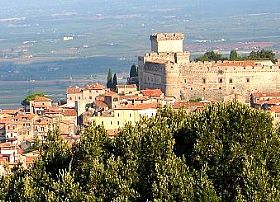 Sermoneta lies on a hill, looking down the Via Appia and the Pontine Plain before it runs into the sea.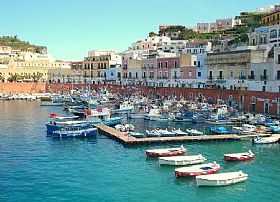 The rocky island of Ponza is a surprise.