San Casciano in Val di Pesa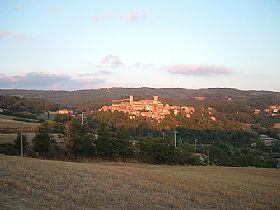 Not far from Florence and Siena, surrounded by the charming villages of Scandicci, Impruneta, Greve in Chianti, Tavernelle Val di Pesa and Montespertoli, there's San Casciano in Val di Pesa. As well as Chianti area, San Casciano is well-known for its good wine and oil. The town used to be called San Casciano a Decimo, because of its position: situated over the tenth milestone (decimum lapidem) of an important Roman street, maybe the one that connected the colonies of Florentia and Sena Julia.
Archaeological findings and the toponymic stratification bear witness to the antiquity of this settlement, which has been populated from very ancient times. This fact is confirmed by the presence of four parishes (Decimo, St Pancrazio, Sugana and Campoli), each one with a big number of churches dependent on them and related to the various "populations". This process of peopling, already in operation in the Middle Ages, was favoured by the numerous castles under control of the Florentine episcopate or powerful political associations of aristocratic families (like Buondelmonti and Cavalcanti). That situation also influenced the agricultural productivity, the affirmation of the "share-cropping" and diffusion of blocks of houses scattered along the valleys.
San Casciano, as well as Empoli and other Tuscan cities, was considered a strategic point to protect Florence from potential invasions. In 1355 indeed, the Florentines built a quarterdeck and fortified San Casciano with solid walls and imposing towers. Later on, the same quarterdeck became a Benedictine convent.
As testimony of this glorious medieval past, San Casciano has kept the fourteenth-century walls, with some towers and one of the doors, nearby which you'll find the church of St Maria al Prato, with sixteenth-century additions and numerous notable works of art, like a Crucifix made by Simone Martini.
The parish churches around San Casciano have preserved important structures: proto-Romanic in St Pancrazio, full Romanesque maturity in Campoli and Decimo, late-Romanesque in Sugana, where you'll also admire a rare holy water stoup of the XII century.
We recommend to visit the medieval castles of Bibbione, Gabbiano, Montefiridoli and the Villa Borromeo, too.
San Casciano is situated in a particular area, famous for the production of excellent wines and extra-virgin olive oils, that's why it's surrounded by olive trees and vineyards. You will easily catch a wine and food local festival, organized in order to promote these fantastic products.
The weekly open-air market is on Monday (even during bank-holidays).
Been there? Done that? Share your experience and tips!
Haven't visited yet? Have questions about San Casciano in Val di Pesa? Ask them here!
Explore nearby towns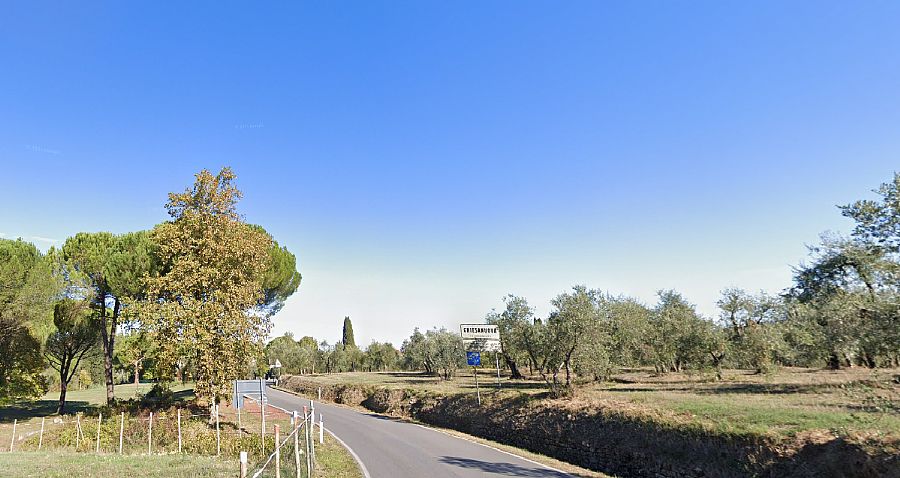 A pretty hamlet in the Chianti hills, Chiesanuova is a frazione of San Casciano Val di Pesa, and is part of the città municipale di Firenze.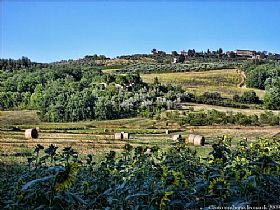 Cerbaia sits in the center of Tuscany in the classic Chianti hills.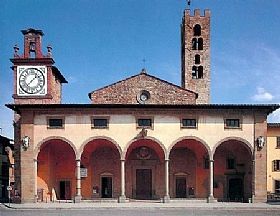 Impruneta sits south of Florence on the cusp of the Chianti zone.