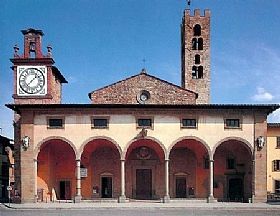 Impruneta sits south of Florence on the cusp of the Chianti zone. Deriving from "in pineta," or in the pines, it still has clusters of pine trees amidst the olive groves and grapevines. This is the postcard-like part of Italy - gently rolling hills, golden light highlighting the warm stone hill towns, and famous wines (Chianti Classico ring any bells?)
It's a typical Tuscan town with tidy streets and honey-colored stone buildings bunched together, surrounded by the classic countryside seen in travel magazines and movies. Tuscany's best-known towns are easily reachable from here (Florence as well as Siena) and it sits right on the Chianti road that leads to the castle towns and wineries of the region's most famous vintage. Impruneta offers some fantastic restaurants, cute cafes and pleasant piazzas, along with grocery stores and shops.
If everything in Impruneta looks a little earthy, that's because the town is most famous for its terracotta and ceramics. The first commercial kiln opened around 1090; by the 1300s it was recognized as a hub of for terracotta tradesmen and the town found it's place in the ceramics world. The craftsmen of Impruneta have been turning out prized pottery ever since. They produce building bricks, roof tiles, and garden vases all in their natural, unpainted state, as well as hand-decorated glazed designs for household use. It is believed that the terracotta tiles that pave the floor of the Medici Library in Florence, which was designed by Michelango, were made in an Impruneta workshop.
The town may be famous for ceramics, but it is also home to an impressive basilica which was built in the 1100s. A museum in the church displays some magnificent illuminated manuscripts, religious statues and reliquaries, along with a marble bas relief that tells the story of the church's founding. The legend has it that the Virgin Mary directed workman to the proper site to construct a chapel in her honor. When they started digging the foundation they found a wooden icon of the Madonna, which is said to have been created by St. Luke and transported to Florence by St. Romolo, who buried "among the pines" to hide it during an era of Christian persecution.
Impruneta throws an autumnal party every year, the Festa dell'Uva, or Grape Festival. It's held the last Sunday of September and features allegorical floats representing each quartiere of the town, parades, traditional dances, and of course, fantastic food and wine.
Been there? Done that? Share your experience and tips!
Haven't visited yet? Have questions about Impruneta? Ask them here!
Explore nearby towns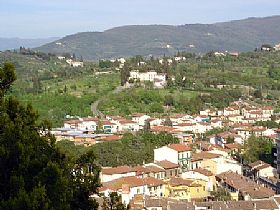 Grassina, also known as Tegolaia, is a charming village close to Florence and Bagno a Ripoli, internationally known for an evocative historical Christmas parade.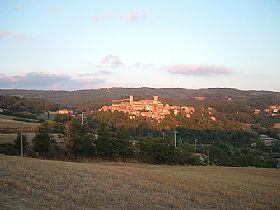 Not far from Florence and Siena, surrounded by the charming villages of Scandicci, Impruneta, Greve in Chianti, Tavernelle Val di Pesa and Montespertoli, there's San Casciano in Val di Pesa.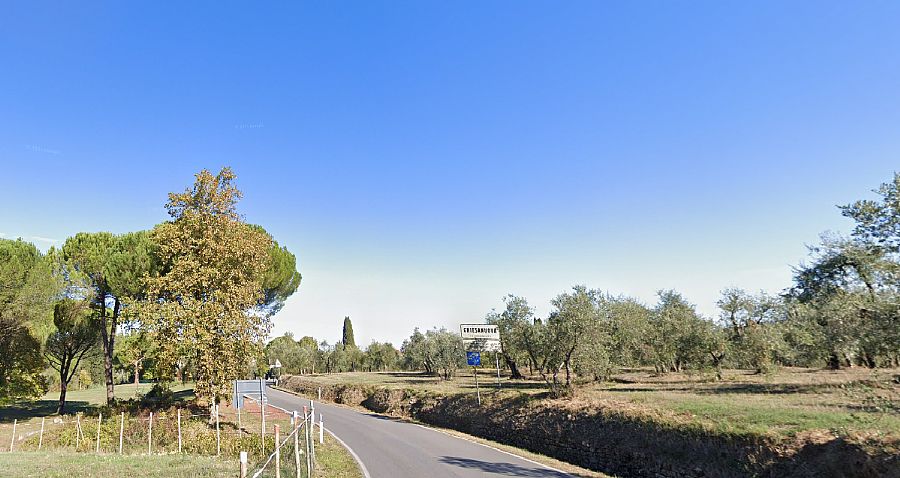 A pretty hamlet in the Chianti hills, Chiesanuova is a frazione of San Casciano Val di Pesa, and is part of the città municipale di Firenze.