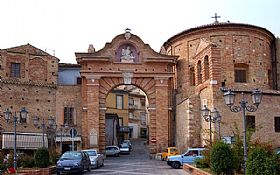 In central Abruzzo, not far from the coastal city of Pescara, is the gem of a town called Penne. Spread out over a few hilltops, the pretty cobbled streets and exposed brick buildings present a pretty face of Old World charm and southern-style hospitality.
Starting at the monumental stone city gate, you'll enjoy the atmosphere and authenticity of a town that keeps its traditions and is proud of its heritage. Despite being close to the beaches of the Adriatic and the national park in the mountains, it is not overrun with tourists, leaving a lovely experience for you to discover the pretty piazzas and Renaissance-era palaces.
Originally inhabited by an Italic tribe called the Vestini, there was a pagan temple here from the Roman era and some other prehistoric finds, but it was the Middle Ages that gave Penne its current outline and cityscape. There are churches of various styles scattered around town, so you can see how different epochs and "fashions" took hold, from Romanesque to Gothic to Baroque. A good place to start is the church of San Domenico which has a Gothic facade, a Baroque interior, and a Roman crypt below! The cloister is beautiful, and you should peek into the fancy carved wood-embellished chapel, Cappella del Rosario. Up on top of Penne is the Colle Sacro (sacred hill) where the temple to Vesta once stood, now dominated by the cathedral dedicated to Santa Maria degli Angeli (St. Mary of the Angels). The views are worth the hike up there! The pretty circular church of San Nicola is tucked inside the medieval entrance gate of the city on a space so tight that they had to put the bell tower outside the city walls.
There are several museums to occupy your time: an archeological museum, a diocesan museum with various forms of religious artwork, a museo naturalistico (natural history) museum, and a modern art museum housed in a baroque palace. All in all, lots to see crammed into a small town! Don't forget to sample some of Abruzzo's great cuisine while you're here. There are a few restaurants that serve up the hearty and authentic fare at reasonable prices.
Been there? Done that? Share your experience and tips!
Haven't visited yet? Have questions about Penne? Ask them here!
Explore nearby towns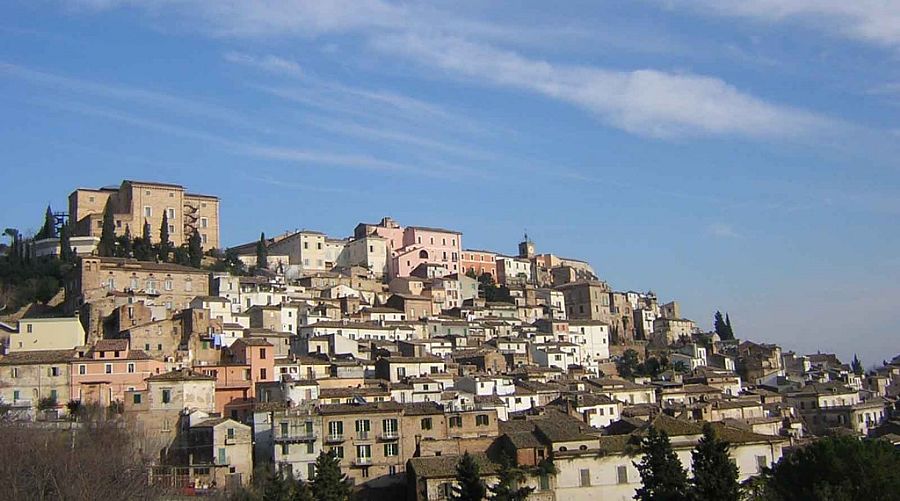 A gem of a town on a hill above Pescara, Citta Sant'Angelo is worth a day trip to visit.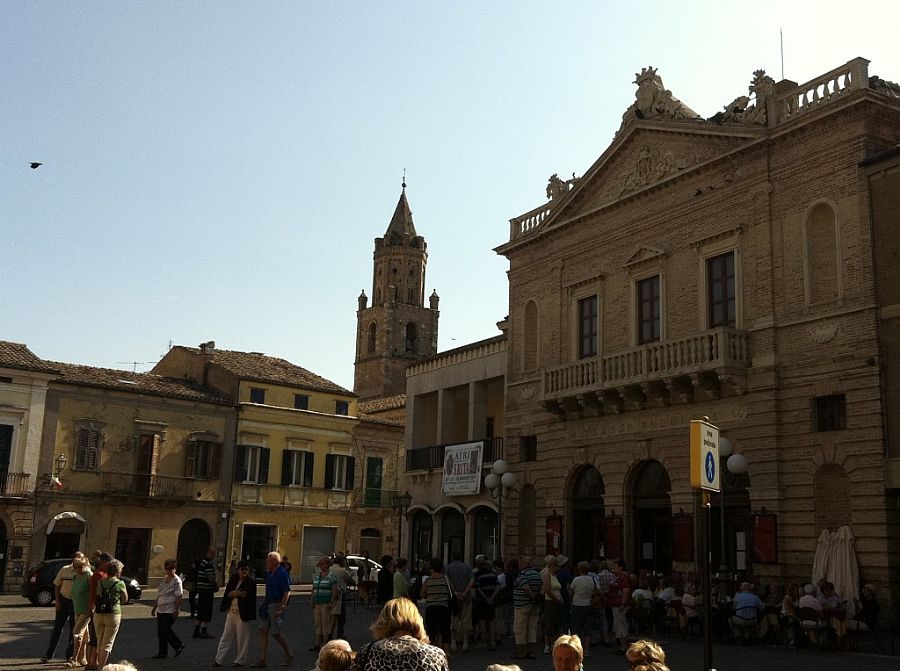 A magnificent hill town in Abruzzo, Atri contains so many gems and monuments it will surprise you.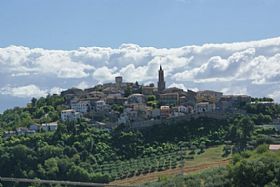 Hidden in the hills of northern Abruzzo, Cellino Attanasio is a stone hamlet that preserves its Medieval character.