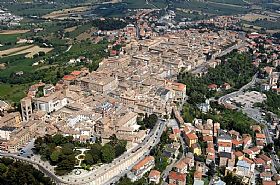 Occupying a hill near Ancona, Osimo is a monumental town with breathtaking views. It's full of beautiful buildings, interesting architecture, fascinating chambers and gorgeous panoramas that take in the Conero coast and the Apennine Mountains. It is an almost perfect setting and city, in fact. Located between Loreto and Jesi, it's easily accessible, taking in the sea breezes. Below in the valleys are craftsmen workshops and light industry to keep things moving economically, and being close to Ancona gives city benefits, as well.
Like many hill towns in Le Marche, Osimo is not a mere country village. It enjoyed periods of cultural richness and wealth, thanks to the ruling Malatesta family, whose fief it was for centuries. The result is that the streets are lined with prestigious palazzi and enriched with adorned civic and religious structures. The Cathedral of San Leopardo is a Romanesque jewel, the Teatro Nuova Fenice still puts on plays, and palazzi from the Renaissance era decorate the main streets. The medieval town hall houses the treasure of Roman statues found here, that once decorated the Roman Forum. In fact, the Roman era is visible all around Osimo, in the heavy protective walls, the Fonte Magna fountain and Musone Gate. Inscriptions on building further attest to the town's importance during the Imperial era. Osimo was originally founded by Greek colonists who came inland from Ancona, who scuffled with the indigenous Piceni people as well as the Gauls. Under the Papal State, Osima enjoyed protection and prosperity.
Don't miss the Giardini di Piazza Nuova, a lovely civic garden with extensive views. An unusual attraction here is the underground city - the grotte, made up of corridors, shadows and softly lit passageways snaking below the town. Inscriptions, petroglyphs and decorations in this subterranean world give it a mysterious and secretive allure.
While small, Osimo is big enough to have shops and restaurants, cafes and piazzas to enjoy daily Italian life in lovely surroundings.
Been there? Done that? Share your experience and tips!
Haven't visited yet? Have questions about Osimo? Ask them here!
Explore nearby towns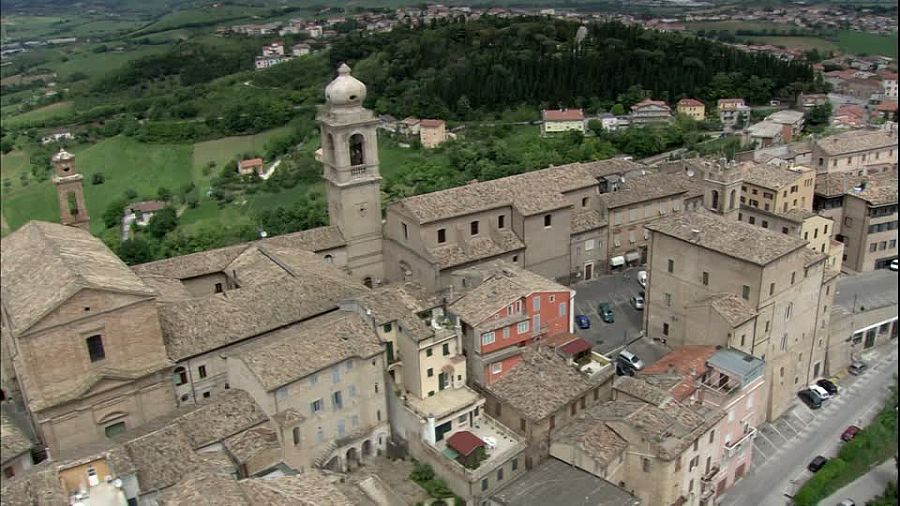 A pretty brick-built town in Le Marche, Castelfidardo sits on a rocky spur at the foot of the Conero Promontory.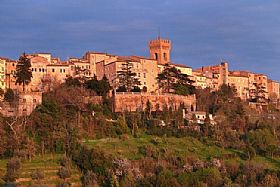 The city of Recanati is not just a pretty place, but a poetic one, as well.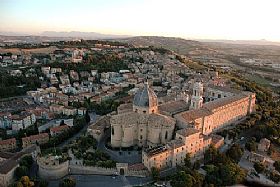 The unmistakable dome of Loreto stands out can be seen on its hilltop for miles around.