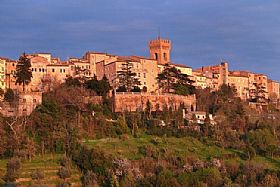 The city of Recanati is not just a pretty place, but a poetic one, as well. Stretching along a ridge in the Marche hills, it sits just inland above the Adriatic Sea and has lovely views of the countryside and sea from its perch. Recanati is known as the "city of poetry" because of the famous boys born here: Giacomo Leopardi, who you can't help but notice is celebrated in many monuments and streets; Giuseppe Persiani, a composer with a theater named after him; and Beniamino Gigli, an opera tenor with a museum dedicated to him. The three home-town heroes are indicative of the literary and artistic heritage of Recanati.
The city's roots are in pre-history with the ancient Piceni people, but was quickly conquered by the Romans. It was the medieval period that saw the most development and the city threw off the yoke of its feudal lords in 1290 and declared itself an independent city-state, drafting a communal constitution to back it up. It then deviously waffled between rulers and popes to obtain the most advantages for its own position, until it was taken by Napoleon's troops in 1798.
Recanati was best-known as a market town, and refaced itself in the Renaissance period, so you'll enjoy the nice streets, piazzas and upscale air of that era among its honey-colored brick buildings. There are some pretty palaces and churches to enjoy here. Casa Leopardi is one of the town's primary attractions, the home where the poet was born and raised which houses his library and memorabilia. There are plenty of plaques around town referring to his places in his poems, and you can't visit Recanati without a trip to the Colle dell'Infinito, the hill with infinite panormas that was immortalized by Leopardi. The vast views encompass the surrounding hills and the Adriatic Sea.
The Villa Corredi Museum is in the 18th century Palazzo Comunale and holds, among its art treasures, four painting by Lorenzo Lotto, the Venetian-born painting who came to live and work in Le Marche. The Annunciation scene is particularly detailed and an art highlight. The Museo Gigli pays homage to the opera singer born in Recanati, with elaborate costumes and items from his career.
Overall, Recanati has a dignified, refined air to it with streets that are enjoyable to wander, with nice shops and restaurants, and beautiful views.
Been there? Done that? Share your experience and tips!
Haven't visited yet? Have questions about Recanati? Ask them here!
Explore nearby towns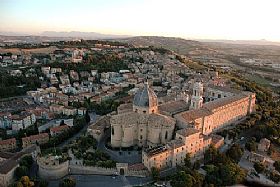 The unmistakable dome of Loreto stands out can be seen on its hilltop for miles around.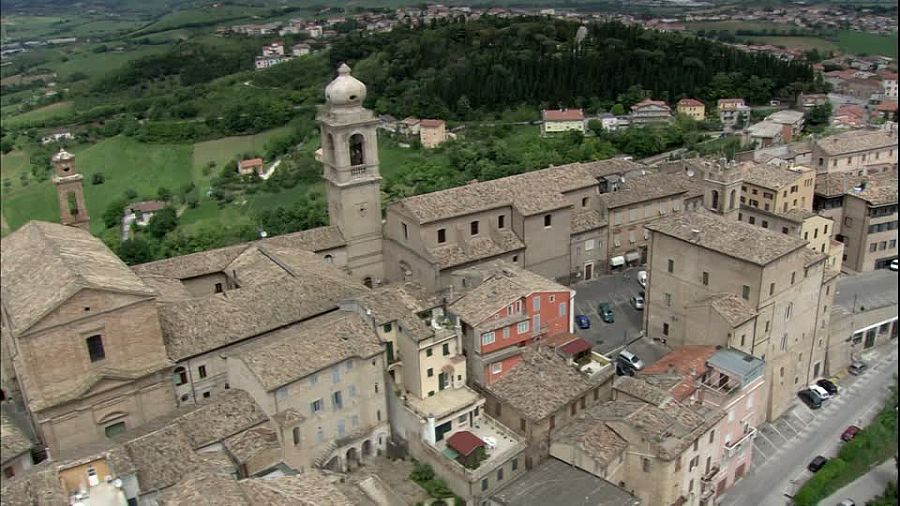 A pretty brick-built town in Le Marche, Castelfidardo sits on a rocky spur at the foot of the Conero Promontory.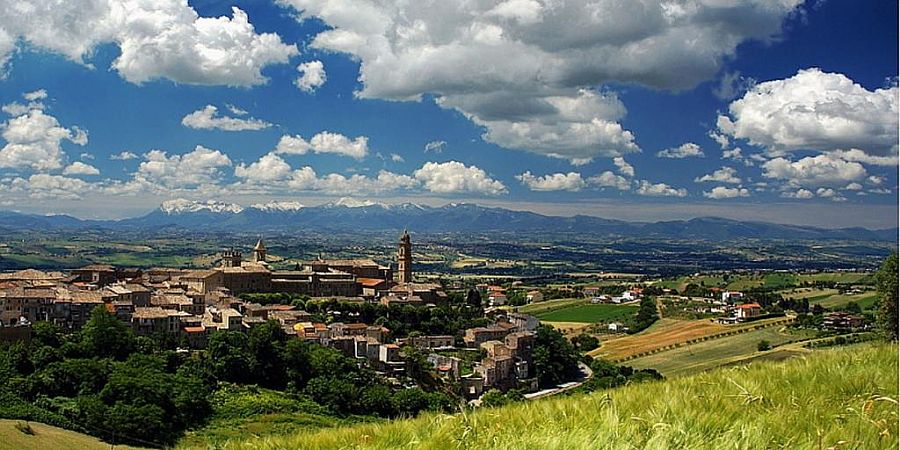 A picture-perfect town occupying a low hill, Morrovalle is just a few minutes from the Adriatic Sea, in the gentle hills of Le Marche.