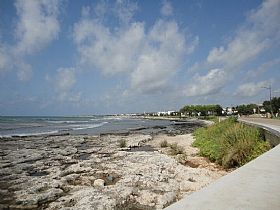 Located in the Salento region of Puglia, Salve is near the Ionian Sea, set in the countryside amidst olive groves and native Mediterranean scrub. Near the Cape of Leuca, it is close to some of the most acclaimed beaches of the Ionian Salento Coast. Founded as Salvius in about 300 BC, the town was developed inland to avoid malarial air closer to the water. In the 9th century the walls were added as protection from the Saracens that were raiding along the shoreline, and later the watch tower at Torre Pali was constructed, one in a line of defensive coastal towers. Torre Pali then became an annex of Salve. The town was a feudal territory for centuries, past among various noble families. In the post World War II period, the tourism infrastructure developed as people began to flock to the miles and undisturbed beaches.
The landscape is marked by unusual erosion formations created by underground springs, they are sprinkled among the olive groves. In town, there are several attractive churches, including San Nicola Magno, built in the late 1500s with decorations like the clock tower added in 1672. San Biagio was done up in 1716 while the chapel of the Crucifixion was built in 1593 and the little church dedicated to the Madonna of Loreta was erected in 1677. There are historic masseries (fortified farm complexes) and an antique olive mill built into the rock in 1601. Visit the erosion formations at the nature park called Canale dei Fani. If the night sky lights you up, then head to the Parco Astronomico, with its planetarium, "Star Terrace" set up with telescopes for sky-gazing, and the Museo dell"Astronautica which is a space travel museum.
Salve is close to Puglia's long sandy beaches at Pescoluse, Torre Vado, Torre Pali and Lido Marini. Both along the coast and in the medieval town you'll find restaurants and services to keep you satisfied.
Been there? Done that? Share your experience and tips!
Haven't visited yet? Have questions about Salve? Ask them here!
Explore nearby towns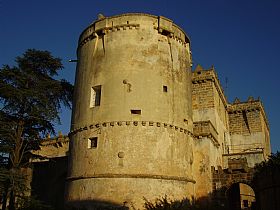 Morciano is located on the Cape of Leuca, in the heel of Puglia.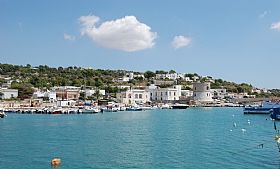 Near the southern tip of Puglia, Torre Vado is a seaside town with alluring beaches.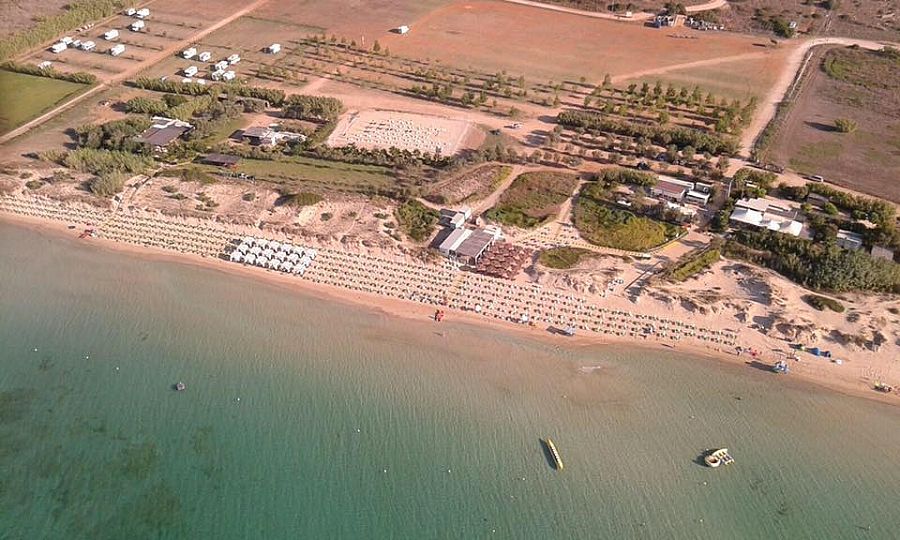 Marina di Pescoluse is a seaside hamlet on Puglia's Ionian Coast, renowned as one of the best beach destinations in the region.