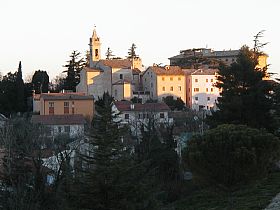 Monterado is a brick-built hilltop hamlet in northern Le Marche. What it lacks in size, it makes up for in atmosphere. Sitting among the quintessential rolling hills with olive groves, grape vines and sunflowers, the town is a cute example of how the past and present meld together.
Located a few miles inland from the coastal city of Senigallia, Monterado enjoys views of the sea from its ridge. The sandy Adriatic beaches are just a few minutes away, while small historic towns loaded with atmosphere and hospitality beg to be explored in the surrounding countryside.
Monterado is dominated by its castle, which is more palatial than fortress. The town was established with its first castle construction in 1267 by the powerful Malatesta family who held it until 1462. It was under the Dukes of Urbino, passed to the Sforza and then the Della Rovere dynasties. The current castle was constructed as a regal residence in 1742, within the walls of the city, which outline the manicured gardens and little woodlands.
The town is tiny but has a small piazza, a fantastic restaurant, and a couple of shops. It is a tranquil and hospitable place, and surrounding towns offer sights and services. Corinaldo and Mondavio are both beautiful villages worth exploring. Seaside cities like Fano and Senigallia are just a few minutes away and offer plenty to do, loads of shops and restaurants, sidewalk cafes and beaches. The buzzing city of Ancona and the beautiful coastal promontory, the Conero, are within easy reach as well. The art city of Urbino is a doable day trip. The hills around Monterado is a charming rural area to explore.
Been there? Done that? Share your experience and tips!
Haven't visited yet? Have questions about Monterado? Ask them here!
Explore nearby towns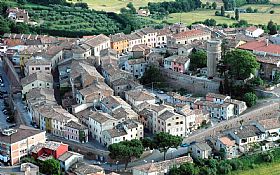 A cute hamlet in the hills just inland from the Adriatic Sea, Mondolfo is listed as one of Italy's prettiest towns.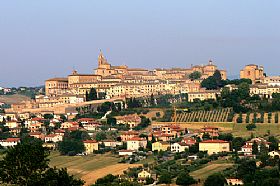 A perfectly preserved medieval center of brick buildings and stately palaces makes Corinaldo a beautiful place.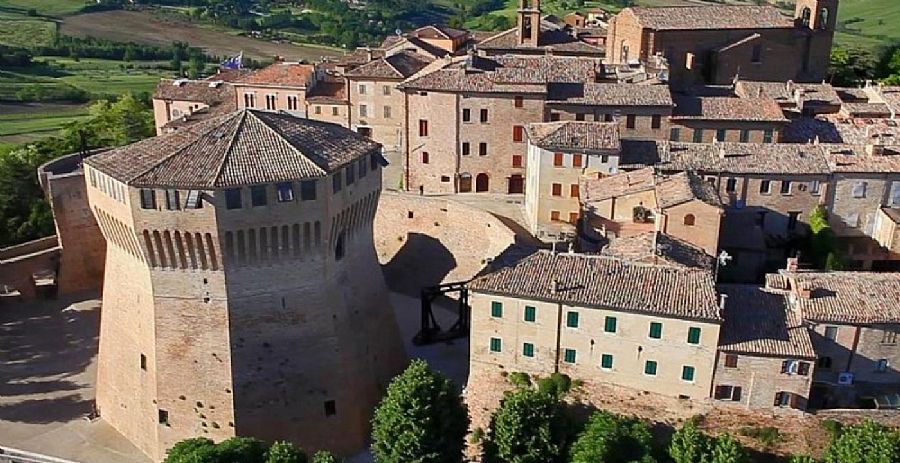 The Renaissance castle-town of Mondavio is a magnificent jewel, named among the most beautiful small towns in Italy.