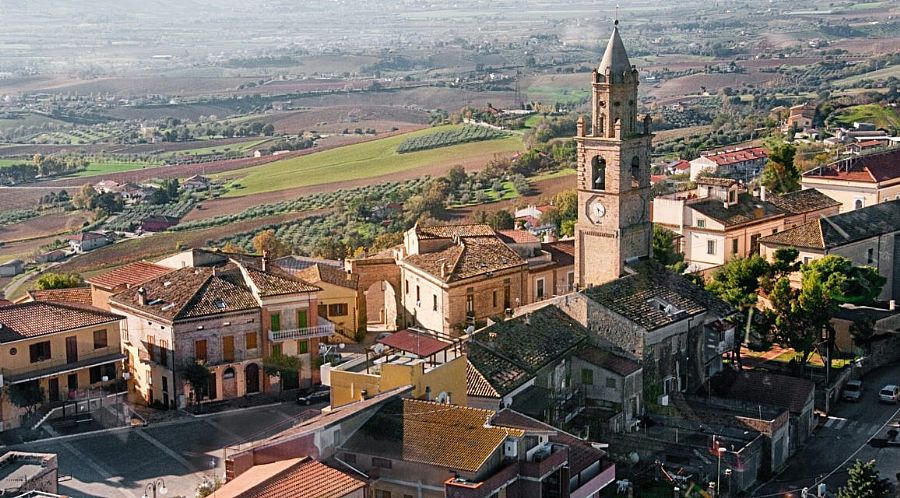 A medieval hamlet that is part of Roseto degli Abruzzi administratively but is a different world from the modern beach resort. The classic Old World hamlet is six kilometers inland from Roseto on a commanding hill with spectacular panoramas.
Founded in the 12th century, the town was placed away from the sea but with a view of it as protection from incursions by pirates and Turks. Wander the sinewy streets and little piazzas, and enjoy the views of the sea as well as the mountains that this petite but pretty town enjoys. It was under the Papal States from the 13th century until Napoleon and French rule arrived in 1798. The town has a noble aspect, with lovely palazzi and ancient city gates intact.
Located between the Tordino and Vomano rivers, there are abundant vineyards that sprawl out below the town, ensuring excellent wines with every meal. The culinary traditions here are rich and varied, taking in the best of both the nearby sea and the hills.
There are pieces of the original protective walls intact, along with arched gateways into the hamlet. A gothic gate and the pretty arched Porta Borea, which frames a view of the sea, should be sought out. The church is the commanding presence in town, along with the 40 meter tall bell tower. The church is Santissima Annunziata (the annunciation) and was completed in 1602; the stone portal was placed in 1611 as the inscription indicates. Topped by an octagonal cupola, the church has four side chapels and several excellent paintings inside. The bell tower bears a Romanesque lower part and a Baroque upper section.
The joy of Montepagano is to wander and find the charming corners amongst the cobbled lanes, and the wide views that greet you at many turns.
Been there? Done that? Share your experience and tips!
Haven't visited yet? Have questions about Montepagano? Ask them here!
Explore nearby towns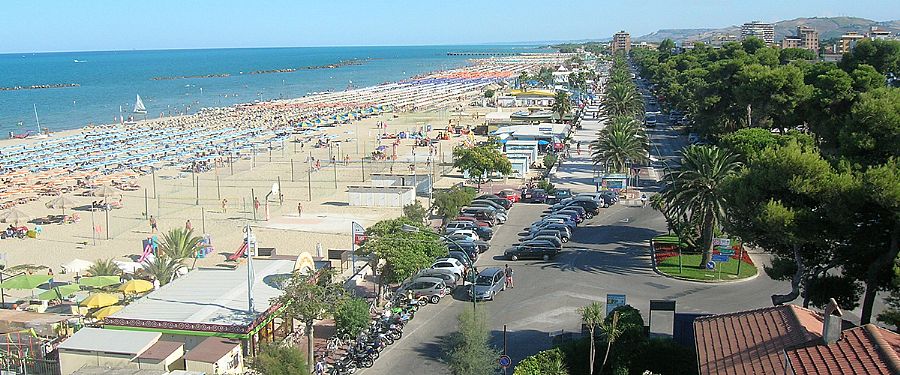 Along the Abruzzo Adriatic coast, the beach town of Roseto degli Abruzzi is also called "the beach of the roses".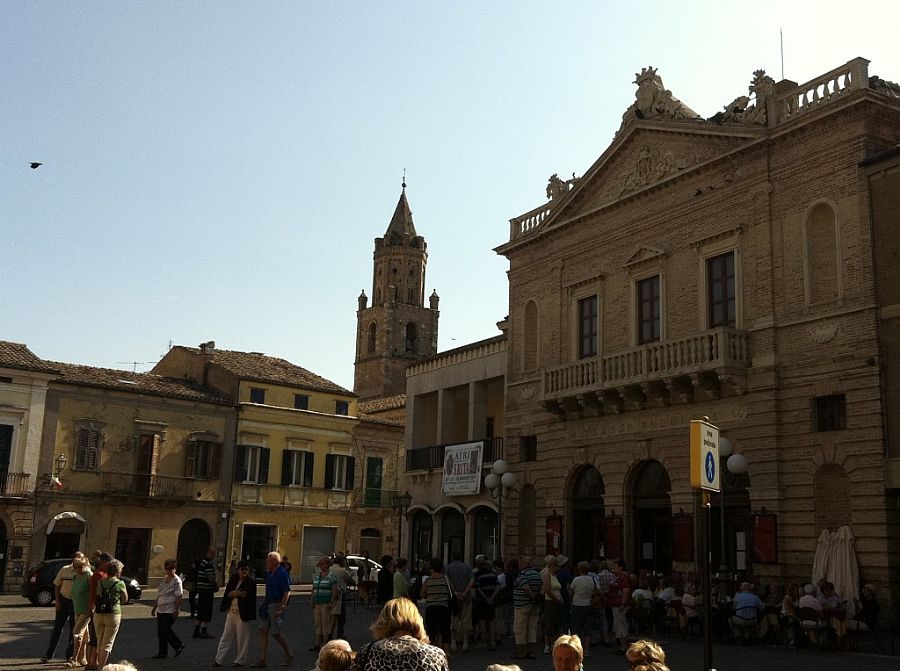 A magnificent hill town in Abruzzo, Atri contains so many gems and monuments it will surprise you.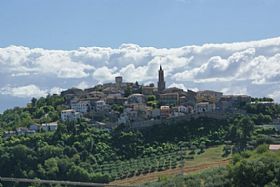 Hidden in the hills of northern Abruzzo, Cellino Attanasio is a stone hamlet that preserves its Medieval character.