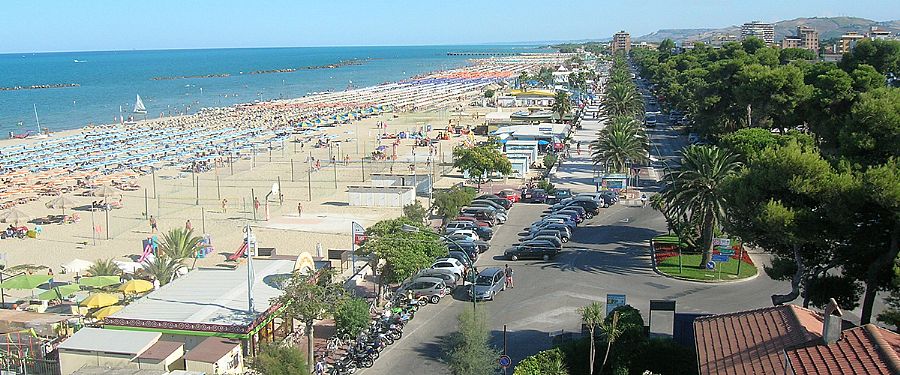 Along the Abruzzo Adriatic coast, the beach town of Roseto degli Abruzzi is also called "the beach of the roses". It is located in northern Abruzzo in the Teramo province, and is one of the area's most popular beach resorts. The town had originally been called Rosburgo, but was changed to Roseto in 1927. The roses that flourish in the sun here inspired the change.
The town spreads along the palm-fringed waterfront with fine sandy beaches and plenty of space. There are many "lidos" that rent umbrellas and sun loungers for the day or the week, but there are also sections of free beach if you prefer to spread your blanket right on the sand.
There are plenty of services in the town to meet all your needs, and Roseto degli Abruzzi takes in several hamlets in the hills and surrounding area. The most charming of the frazioni is Montepagano, a lovely medieval hill town just a few kilometers above Roseto. With its domed church and cobbled lanes, its worth a visit to wander. Montepagano is also unique in that you can enjoy stunning views of both the sunrise over the Adriatic and the sunset beyond the peaks of the Gran Sasso mountains.
A rare and beautiful part of the Roseto coast is the Borsacchio Nature Reserve, where more than 2,700 acres are set aside to preserve the pristine dunes and shore, along with flora and fauna. It is to the north of Roseto. In the same area is a 500-year old olive tree that is still flourishing, right along the SS 16 road (it is sign-posted). For nice water views, walk out on the pier, called the Pontile, that sits over the water like a boardwalk.
There are plenty of wineries in the area, as northern Abruzzo is noted for its vintages. The town also hosts an annual wine festival, called Borgo diVino, up in Montepagano. (Check dates, but is usually the beginning of August.) Be sure to sample the area's fresh seafood, and walk on the fine sand for a perfect sea day in Abruzzo!
Been there? Done that? Share your experience and tips!
Haven't visited yet? Have questions about Roseto degli Abruzzi? Ask them here!
Explore nearby towns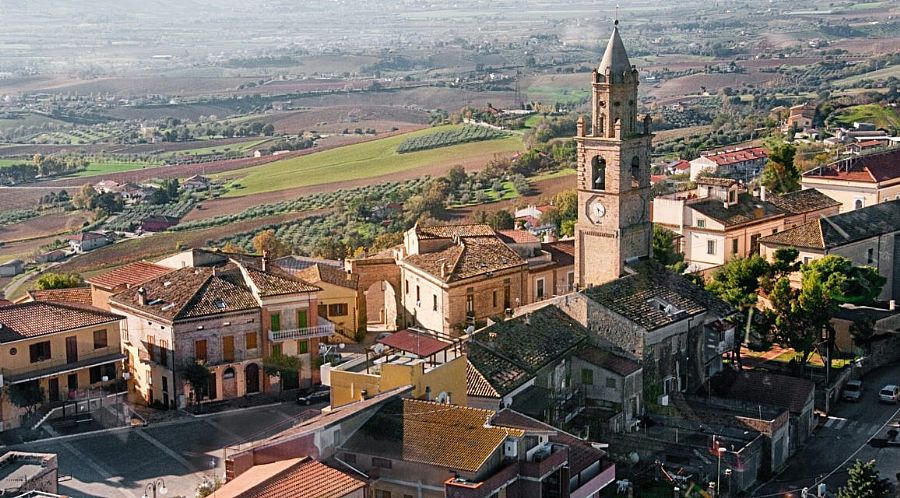 A medieval hamlet that is part of Roseto degli Abruzzi administratively but is a different world from the modern beach resort.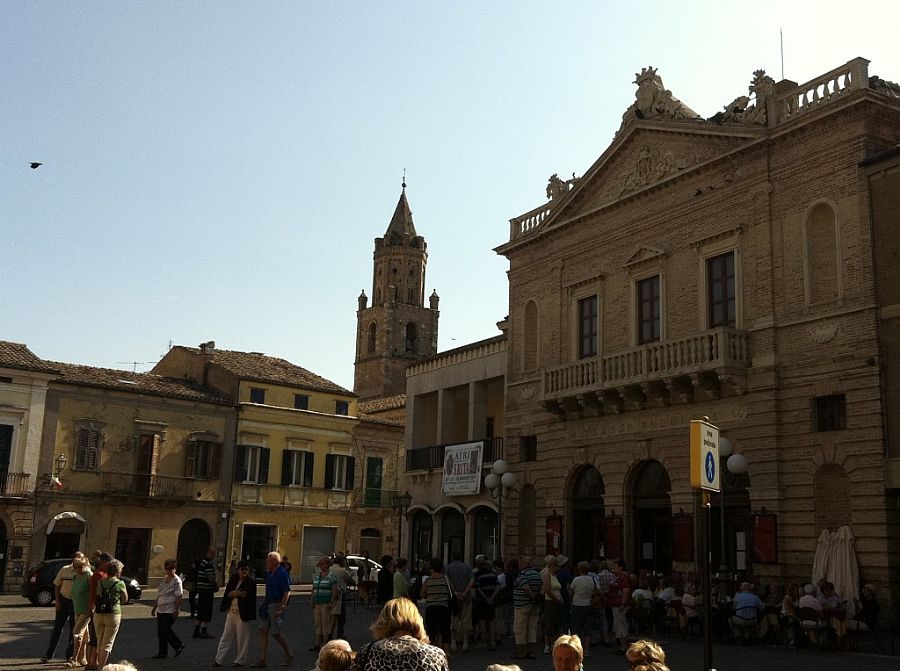 A magnificent hill town in Abruzzo, Atri contains so many gems and monuments it will surprise you.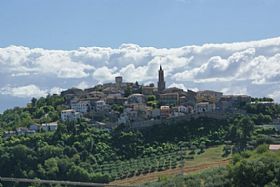 Hidden in the hills of northern Abruzzo, Cellino Attanasio is a stone hamlet that preserves its Medieval character.